Everything You Need to Know About Maintenance Management
Every business that owns tangible assets has a maintenance management program in place, whether it is more time-based, like preventive maintenance, or condition-based, like predictive maintenance.
A maintenance program is a combination of people, software, and systems, all working towards the same goals.
Depending on the equipment deployed at their facilities, maintenance departments tailor highly customized maintenance strategies.
In the past few decades, maintenance management has come a long way from being a tedious paper-based process to completely automated processes with computerized maintenance management system software (CMMS software.)
Let's look at the importance of maintenance management in an increasingly complex post-pandemic world, the latest developments in the field, and how it can benefit your organization.
What is maintenance management?
Maintenance management is the process of scheduling, tracking, and managing a company's physical assets and equipment.
The primary objectives of maintenance management are
Optimizing maintenance costs,
Improving asset life cycles, and
Reducing unplanned equipment breakdowns.
Aren't these the objectives for asset management anyway? How is maintenance management different?
Maintenance management v/s asset management
Asset management is an overarching strategy that relies on data insights to maximize the efficiency of company resources to drive operational efficiency, reduce associated costs, and increase RoI.
In contrast, maintenance management only deals with tangible assets and focuses on keeping their performance optimal.
It helps enterprises streamline processes for Maintenance, Repair, and Operations/Overhaul (MRO) for assets and equipment.
The type of maintenance planned for each asset depends on factors like its impact on business performance, operations, replacement costs, and many more.
Types of maintenance management
Businesses can utilize one of four maintenance management methods, either separately or in conjunction, to build an efficient and cost-effective maintenance strategy.
Reactive maintenance (RM)
Reactive maintenance is performed as a response to the malfunction of an asset. RM is typically aimed at low-priority equipment, which does not impact the company's production or revenue.  
For example, RM is appropriate for a forklift with hydraulic problems causing forks to fail. In this case, replacing the leaking cylinder and the defective parts is less expensive than constantly monitoring the vehicle.
Understanding which assets can benefit from preventive or predictive maintenance and which RM might be more appropriate for maintenance planning is crucial.
Preventative maintenance (PM)
Preventative maintenance involves scheduling regular and routine repairs to help prevent unplanned equipment downtimes. It targets high-priority equipment that significantly impacts business operations and high repair costs.
To illustrate, PM is recommended for tasks like a regular oil change for proper lubrication in a utility vehicle. Without an oil change, the vehicle is liable to engine damage, which can be detrimental for organizations relying on transport.
PM maintenance schedules record the original equipment manufacturer's (OEM) recommendations on the number of operational hours after which the vehicle will need an oil change.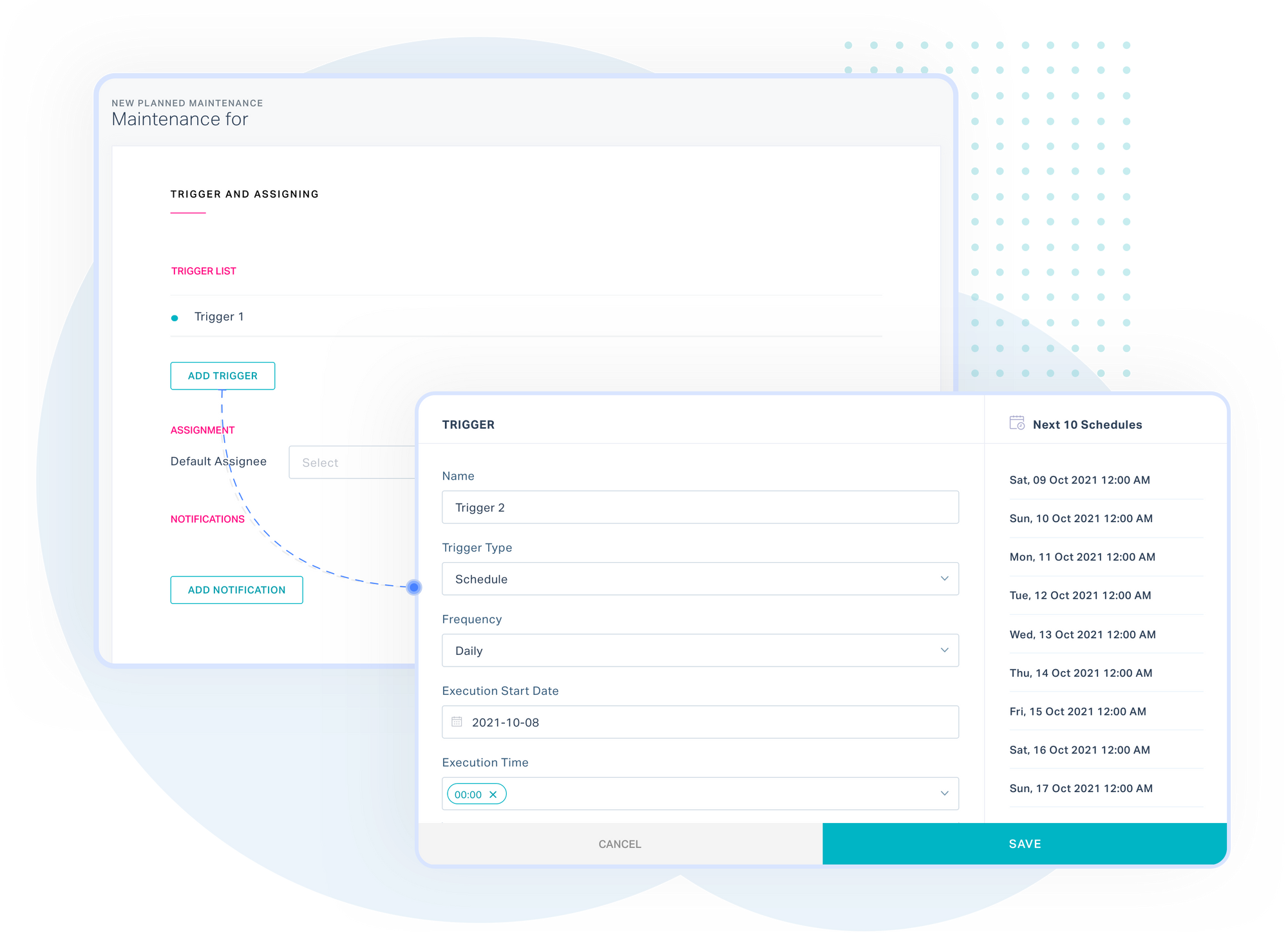 Once you know the average asset usage for a day/month/quarter, you can calculate exactly when the following oil change is due.
Predictive maintenance (PdM)
Predictive maintenance uses Internet of Things (IoT) devices and predictive analytics software to assess the real-time condition of equipment and detect signs of anomalies or deterioration that could lead to failures as predetermined in the software.
Unlike preventive maintenance, PdM uses a condition-based maintenance approach with oil analysis to suggest an oil change based on real-time vehicle performance and not solely on time elapsed since the last change.
This way, oil is changed only when the vehicle really needs it, eliminating what could be unnecessary maintenance tasks and facilitating better resource allocation and inventory management.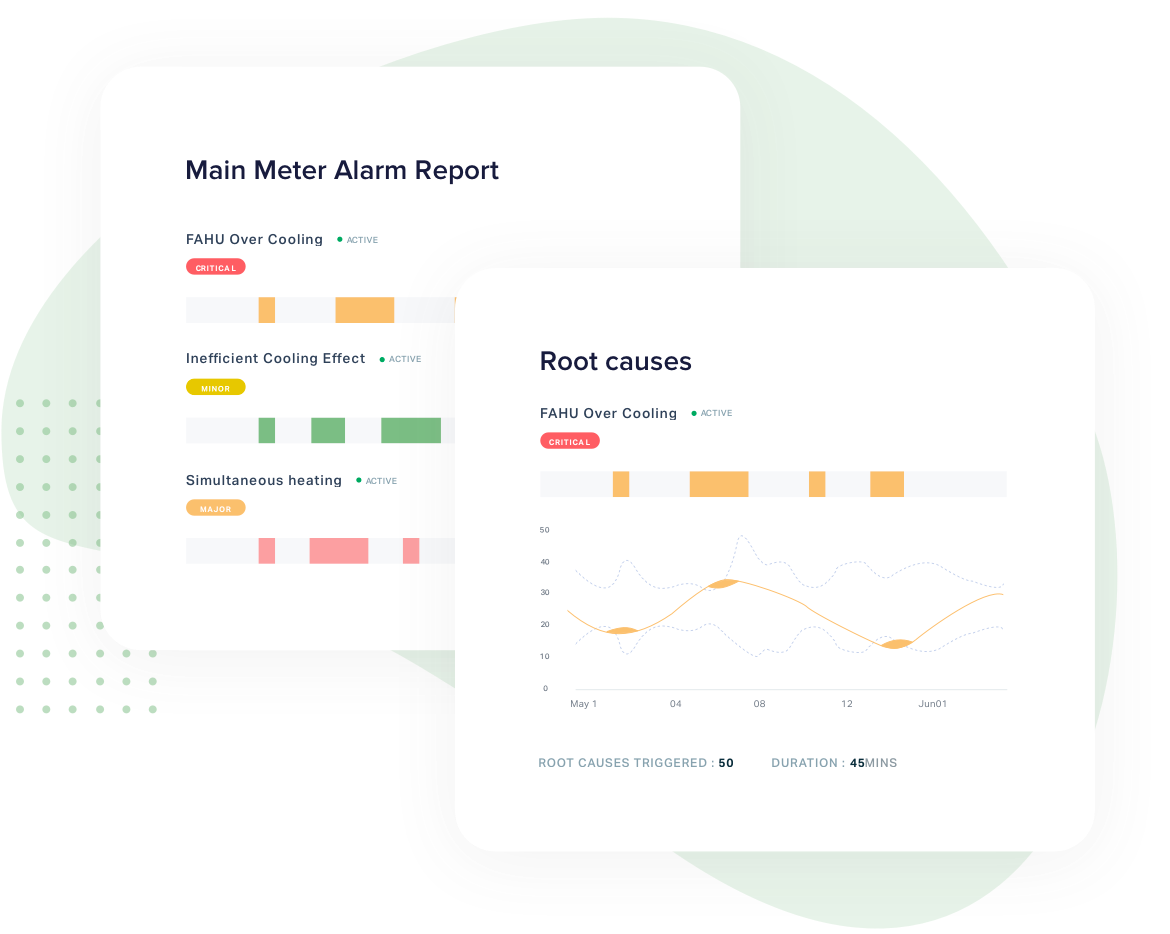 Asset and energy-intensive industries like oil, gas, electricity, and manufacturing are early adopters of PdM technologies as their applications can help them improve asset performance and workplace safety and energy consumption optimization by huge margins.
However, despite a higher initial investment, PdM has applications for most enterprises with complex asset and real estate portfolios.
Reliability-centered maintenance (RCM)
Reliability-centered maintenance focuses on optimizing maintenance strategies for each asset. It aims to find the failure modes over time and improve the reliability and safety of the equipment.
For instance, say a conveyor belt provides an output of 500 boxes every 2 hours before it breaks down. Using this input, you can schedule maintenance work after every 450 boxes to enhance performance and save time.
While RCM can assist in reducing equipment downtimes and minimizing overhauls, it is a continuous process with high initial costs.
Read also: How data powers the future of building maintenance & optimization technology
Benefits of maintenance management
According to Finances Online, an estimated 34% of unscheduled equipment downtime occurs due to aging equipment. Mechanical failure is the next prevalent reason, contributing to about 20% of the cases.
Let's look at some common benefits of having a well-oiled asset maintenance management system.
Improved employee and asset productivity
In industries like manufacturing or retail, unexpected equipment failures threaten employee/occupant/facility safety, adding to a direct negative impact on the bottom line due to operational disruptions.
In the case of office spaces, improper maintenance results in insufficient lighting, uncomfortable heating, ventilation, and air conditioning (HVAC), and multiple electrical and fire hazards that disturb operations and keep employees from being as productive as they could be.
A maintenance management system helps identify faults and fix them before they break down, ensuring every human and machine in your facility is safe, healthy, and productive.
Lower operational costs
Emergency maintenance activities incur high costs, especially if you require a spare part for your equipment in a run-to-failure maintenance scenario.
If it's not readily available in your inventory, the cost of shipping a spare part with fast deliveries is higher than that of standard deliveries. Also, operations are disrupted till the faulty part is replaced, inviting sizable losses for businesses.
Regular maintenance maximizes asset lifetimes by keeping them running the way manufacturers intended, reducing the chance of unexpected failures and costly downtimes.
Improved asset life cycles
Facility managers (FM) and operation & maintenance teams rely on metrics and KPIs like mean-time between failure (MTBF), mean-time to repair (MTR), and Remaining Useful Life (RUL) to track changes in the safety and performance of tangible assets over time.
These are usually tracked and computed using CMMS software, with the objective is to ensure that every asset delivers its desired function and lives out its lifespan with minimal operational costs.
Insights into maintenance trends
Data-driven O&M decisions can help improve the overall efficiency of an organization. By assessing maintenance management records, you can understand issues plaguing a specific asset and take steps to avoid them.
Additionally, if an asset is less productive than expected, you can replace it instead of pouring high costs into maintenance.
Further, real-time insights reveal the effectiveness of your maintenance program and help apply learnings from each asset class to others of its kind across facilities to develop a high-performing asset portfolio.
Read also: How to manage facilities proactively?
Maintenance management examples by Industry
Maintenance management is a primary need for businesses that own many physical assets.
However, in a post-COVID world with increasing safety, health, and energy regulations, it is essential for any commercial real estate property aiming to boost operational efficiency and reduce associated maintenance costs.
Manufacturing: manufacturing plants rely on predictive maintenance to keep the facility running at peak productivity by determining failure modes, what exactly is failing, and when it will fail.
This helps maintenance teams line up inventory and technicians for essential maintenance tasks well before the predicted breakdown without ever shutting the equipment down.
Construction: Another example is construction companies, which rely on a mix of preventative and predictive maintenance to forecast problems accurately and maintain budget compliance.
Additionally, routine maintenance allows them to detect defects in equipment like cordless grills and concrete mixers and schedule repairs/replacements promptly.
Office buildings: In the case of hybrid teams that work from office facilities sporadically, it becomes essential to optimize the use of HVAC systems depending on data from occupancy sensors in real time.
This keeps your HVAC systems running smoothly and only when necessary without compromising employee comfort and health. In addition, they are shut down for maintenance activities after hours to ensure the best occupant experience.
Maintenance costs amount to a large share of operational expenditure and a missed cost-saving opportunity for businesses, especially in a world progressing towards net zero for various reasons, including the increasing government compliance regulations.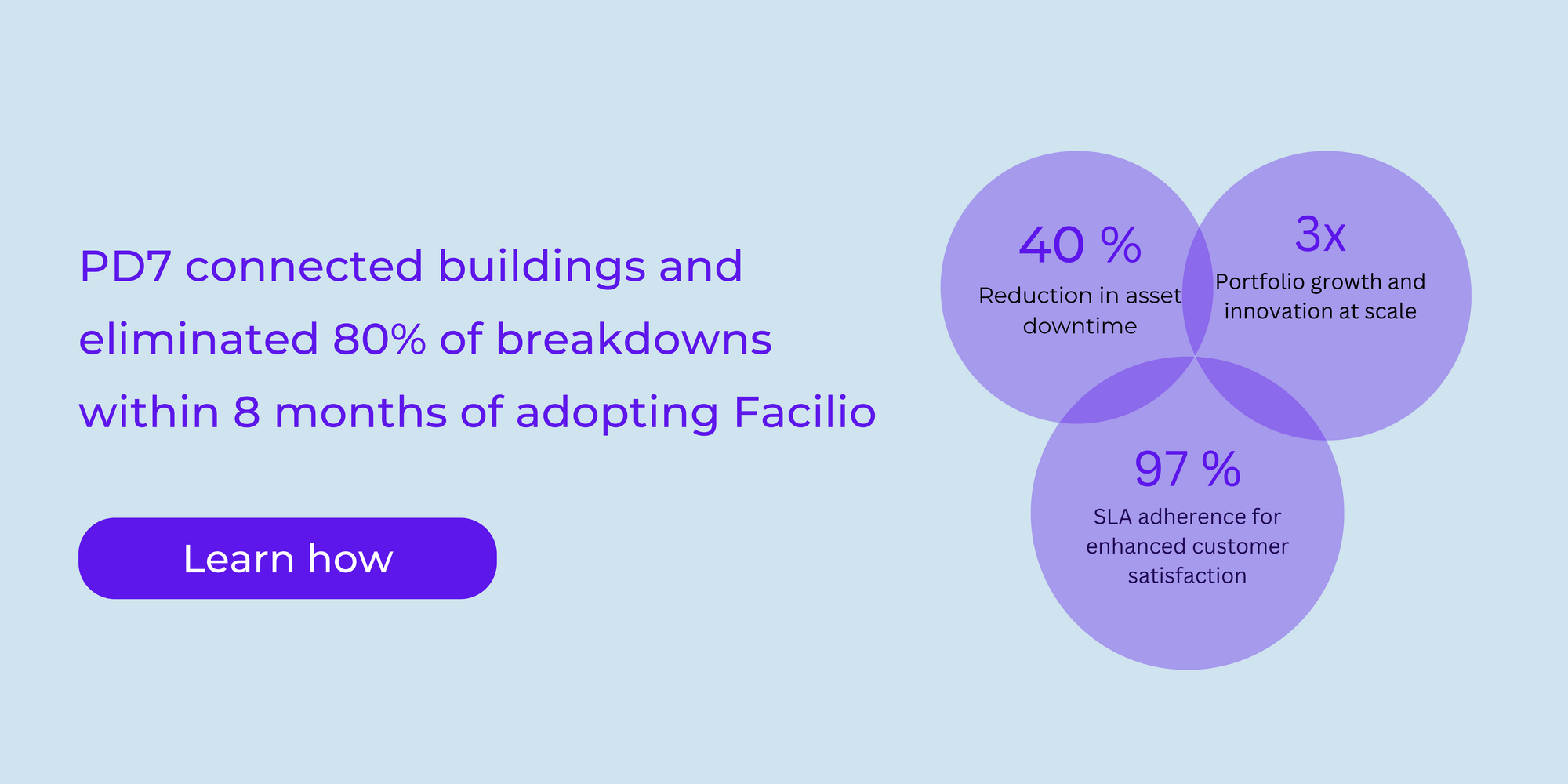 What is maintenance management software?
Maintenance management software, also known as CMMS software, is a centralized system that enables enterprises to streamline and manage maintenance operations across portfolios.
It helps automate asset tracking, effective maintenance scheduling, work order management, and much more from one platform. In addition, it provides a convenient way for the maintenance technicians, vendors, and in-office teams to collaborate and move maintenance tasks without bottlenecks.
However, the sea of CMMS providers in the market may leave you spoilt for choice. So, which provider offers the best value for your organization?
Read also: What is CMMS? A Comprehensive Guide
How to evaluate CMMS software for your business?
The problem with most legacy CMMS software is their inability to connect with other tools, systems, and software to provide a truly unified platform for operations and maintenance processes.
Further, the data barrier problem, common with building management systems (BMS), poses severe problems to maintenance departments that manage large asset and building portfolios.
Enterprises of the day, with complex and ever-evolving operational needs, require a new kind of Connected CMMS that enables interoperability with their existing systems.
Your chosen CMMS software should enable you to:
Plan preventive maintenance backed by real-time data
Enable predictive maintenance for critical assets
Easily integrate with other building management systems and software
Automate work order generation
Manage shared resource allocation
Get portfolio-wide reliable compliance checks and notifications
Benchmark assets and technology for informed purchases
Deliver responsive and personalized tenant services
Read also: Tips to evaluate CMMS software intuitively from Investa, one of Australia's largest commercial real estate companies
With an integrated CMMS system like Facilio, you get all of this and more!
Facilio sits as a cloud-supervisory platform on top of your existing site-supervisory building management systems, eliminating the need for costly new implementations and the problem of data silos forever!
Our product experts have built custom solutions for varied industries and use cases including airlines, commercial real estate, retail, and many more!
Want to discover how Facilio's no-code IoT overlay platform can help you solve your O&M challenges?