Industry Analysis
A legacy CMMS has
no place

in a modern campus
Globally, the quality of on-campus services is critical to higher enrolment & retention rates. However, most O&M teams struggle to maintain high standards due to a heavy reliance on their complex legacy CMMS.
Facilio's connected CMMS unifies all campus operations & maintenance in one place, offering more than just asset & record maintenance. Its AI-driven automation & real-time insights help you drive service excellence from day one & focus all efforts on growing ROI.
End to End Maintenance Management
Run your campus maintenance on autopilot
Simplify request tracking, work order management, & technician handling with automation workflows.
Catalog all your campus services in an SSO-authenticated portal
Generate, approve, & assign WO automatically based on resource availability
Execute maintenance ops & inspections with offline-capable mobile CMMS
Ensure parts availability at all times with integrated inventory
Steer vendor performance with integrated vendor lifecycle management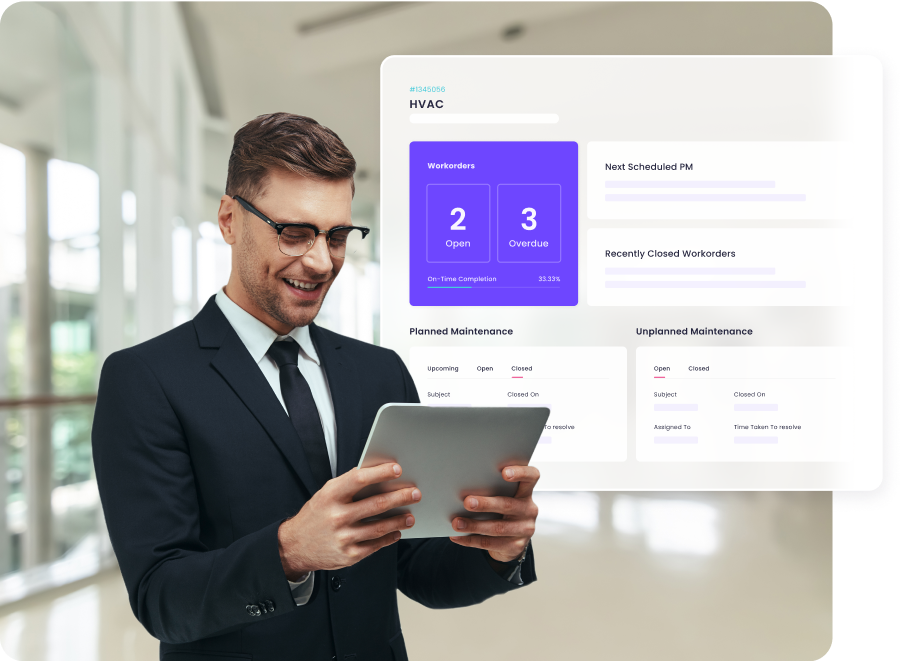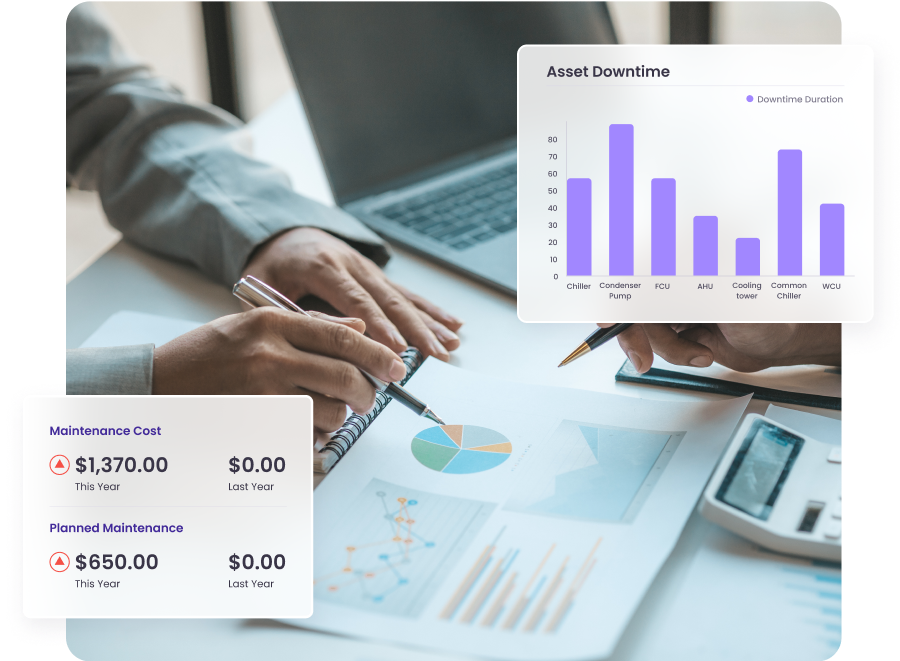 Asset Management & Capital Planning
Track asset lifecycle for smarter capital planning
Manage assets across your portfolio & avoid budget overruns with expense forecasting.
Access all asset data instantly through an integrated asset repository
Track downtimes & auto-trigger corrective actions to prolong asset life
Enhance borrower accountability with assets check-in/check-out
Plan budgets, forecast asset value & reduce unplanned costs based on expense history
Dashboarding & Reports
Embrace real-time intelligence for proactive campus ops
Use 150+ pre-built reporting templates to encourage faster data-driven interventions.
Move away from outdated spreadsheets to real-time reporting
Craft user-centric dashboards for highest productivity
Leverage email integration to get critical data in your inbox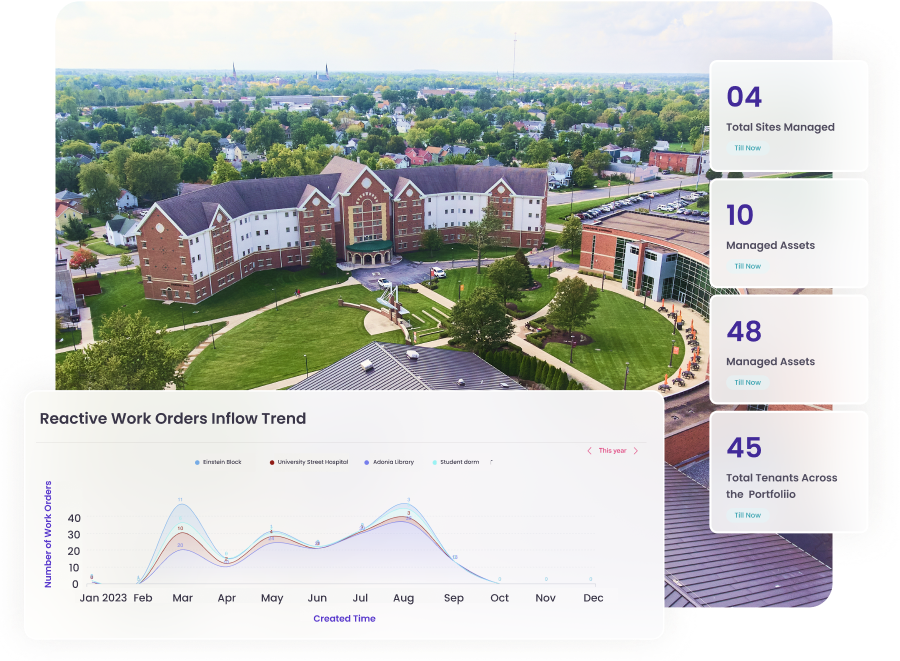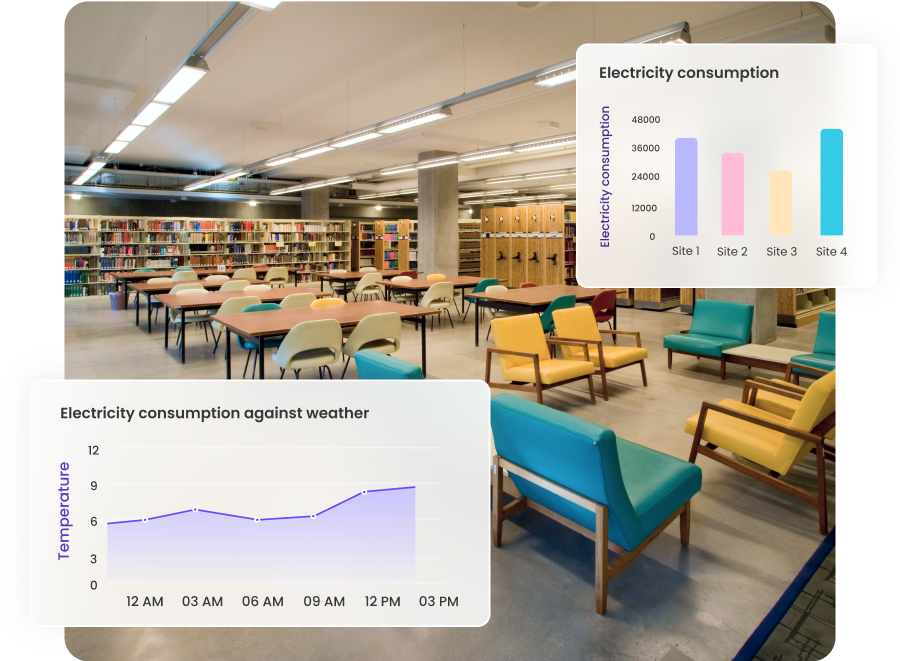 Utility Tracking & Energy Management
Build greener campuses with energy & emission analytics
Monitor your campus energy/emissions data in real time to increase cost savings, surpass ESG norms, & uphold sustainability pledges.
Track (utility/meter/interval data) and benchmark consumption across the portfolio
Environmental monitoring (IAQ, CO2) to comply with regulations and sustainability standards.
Remotely manage BMS/BAS to drive performance improvements
Don't just take our word for it!
Working with Facilio is much more than using a new piece of software; it means consolidating a one-in-a-kind value proposition to transform the facility management industry. Our customers deserve the best. By joining forces with Facilio, we are confident that we will keep generating more value and savings for all of our stakeholders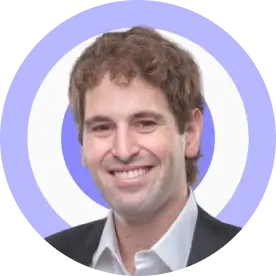 Roi Amszynowski
CEO of Tutenlabs
"
40%
Reduction in asset downtime

Integrations
Insights delivered to your daily tools
Out-of-the-box integrations to connect with your existing business ecosystem