Embed Sustainability
as a daily habit
Adopt sustainability measures in your routine FM Operations. Leverage the synergy between high-power tools in Facilio's sustainability suite to optimize your assets consistently.
Get your efficiency flywheel going
with real-time O&M visibility
Ingrain sustainability in your building processes right at the atomic level. Ad hoc energy initiatives or random retrofit projects don't quite fit the bill and are similar to those spikes on your energy charts!

Energy management moves forward hand in hand with your maintenance workflows and FDD. Push your sustainability domino one day at a time. Achieve long term success by continually drifting towards a happy space with all three stakeholders - the environment, building, and tenants - in it!
Single source of truth
Portfolio-wide Visibility
Pit buildings or standalone systems against each other, flexibly run varied parameter checks, and establish benchmarks with Facilio's unified enterprise platform.

Pore over real-time sustainability information reports - End-use breakdown and associated costs, building wise energy and water consumption, usage trends by the hour, day, week, or month, a benchmark of portfolio-wide building performance, projected vs actual cost, etc. - across your portfolio and bring holistic excellence in O&M.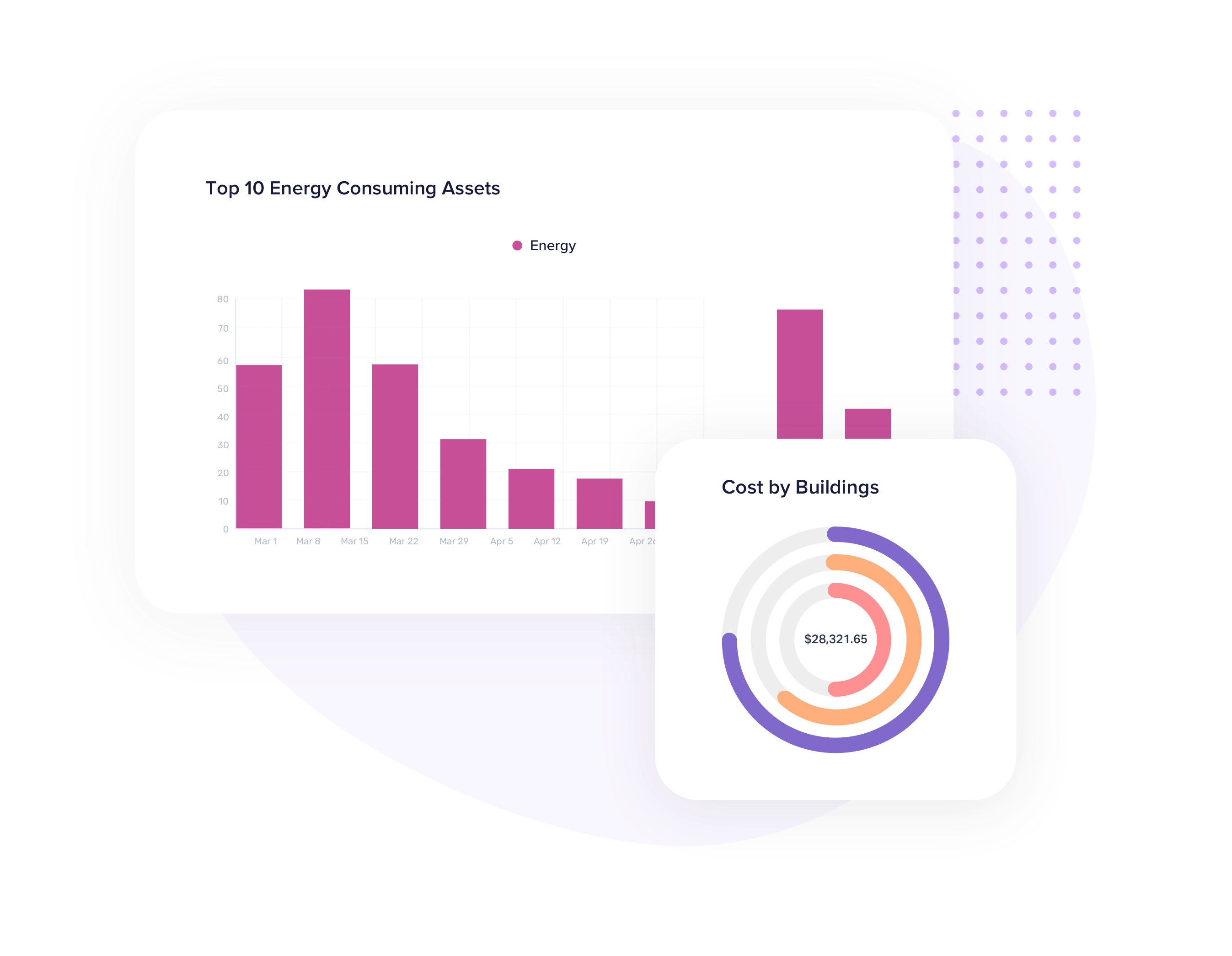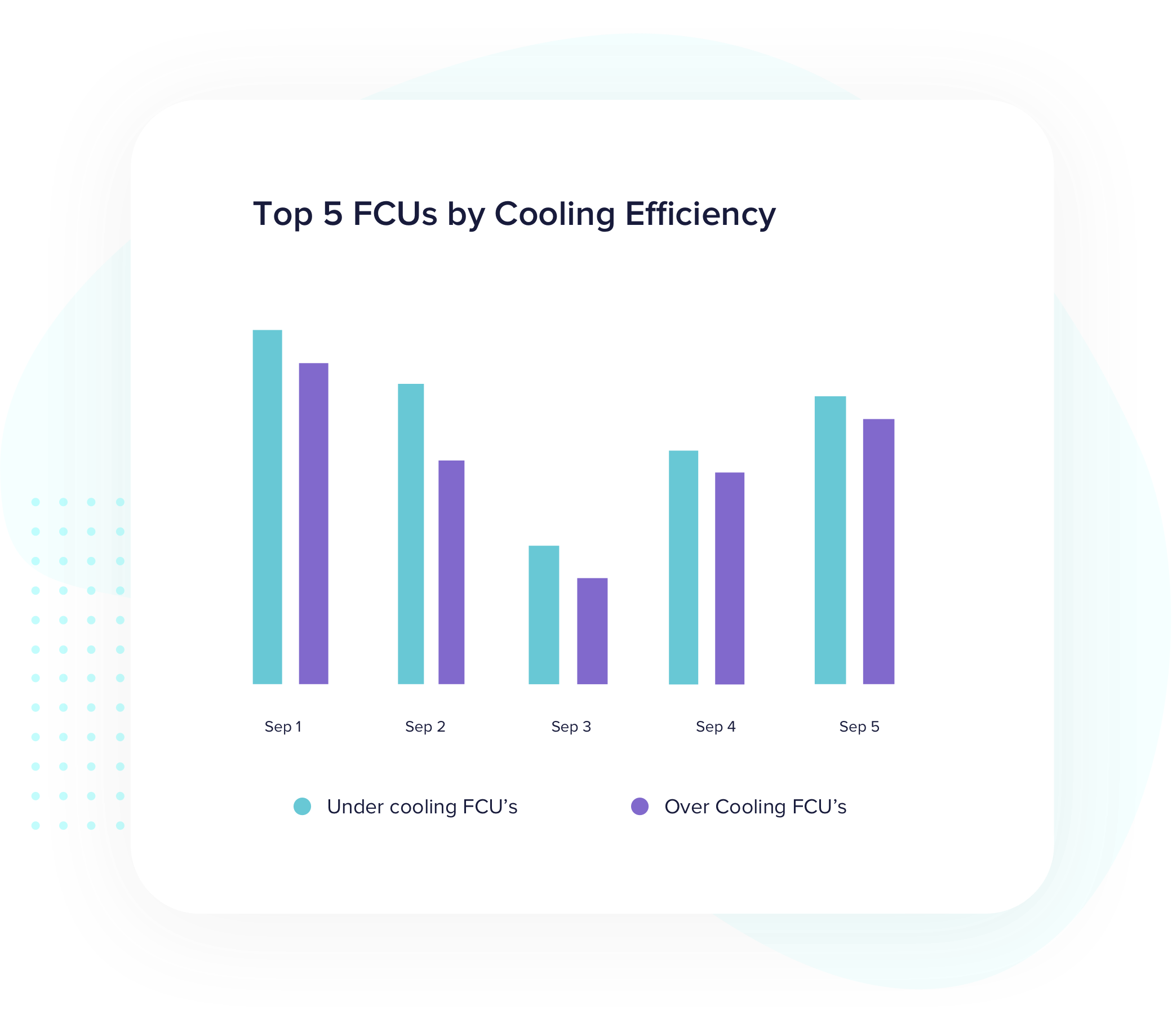 Zero in on the energy drainers
Asset Optimization
Easily identify assets causing unwarranted energy consumption. Access its complete cheat sheet that tells you its failure rate, recovery time, most common alarms, a split of all maintenance costs, etc. Let your teams be in the know-how when performance dips or the load shoots up.

Close the loop with pre-defined setpoint change or on/off commands via Facilio back to building systems, or automatically trigger a work order for set conditions. Lower repair/spare parts costs and with an improved asset life cycle, let your OpEx figures fall to an all-time low!
Be uber-ready always
FDD on cloud
Leverage Facilio's Machine-Learning based predictive analytics to address faults as they appear. Be notified of critical asset breakdowns, unmet compliances, and associated downtime. Enable role-based sharing of dashboards so that operators and supervisors are on the same page with operational updates.

Pave way for fast and highly responsive teams. With a central view of portfolio-wide alarms and an ordered resolution stack in place, focus on innovation in the workplace, and tenant improvement needs effortlessly.