Featured
CMMS
Top 10 Best CMMS Software in 2023
CMMS software is at the heart of maintenance and operations, and picking the right one that suits the needs of your organization and scales with it is critical. This post highlights the top 10 best CMMS software in 2023 to help you make the right choice.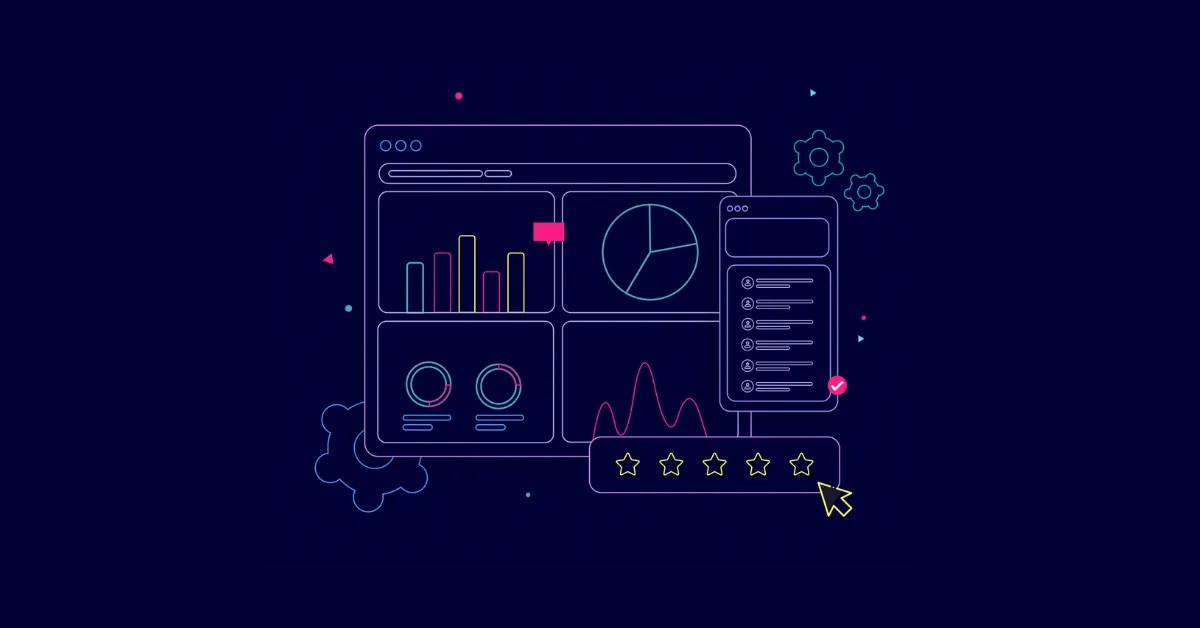 A Computerized Maintenance Management System (CMMS) helps organizations digitize, streamline, and automate operations and maintenance.  

It typically includes features for work order management, inventory management, preventive maintenance scheduling, maintenance budgeting, and asset tracking.

The primary goal of CMMS is to optimize maintenance processes and improve overall asset performance, reducing downtime and costs.
Let's dive into the top 10 best CMMS software solutions and what they bring to the table.
If you're evaluating CMMS software, it's likely that you have one or more of these common maintenance objectives to achieve:
Improve maintenance efficiency
Streamline maintenance schedules and control costs
Reduce equipment downtime
Increase equipment reliability and lifetime
Gain greater visibility and control over maintenance spend
Understand and optimize maintenance performance and planning
Comply with industry regulations and standards
Perhaps you're switching CMMS software providers because your current software is outdated, inflexible, lacks essential functionality and scalability, is difficult to use and unintuitive, offers poor support, or lacks integration with other systems.
Either way, there are many CMMS software solutions on the market, leaving you spoilt for choice but making the evaluation process even harder. We put together a list of the top tools from what we've heard from real users and also reviews from across the internet.
Top 10 Best CMMS software in 2023
Facilio
Smartsheet CMMS
Fracttal CMMS
CloudApper CMMS
Fixd
Fiix
Limble CMMS
eMaint CMMS
UpKeep
Hippo CMMS
We've also included evaluation checklists and FAQs to ease your evaluation journey and pick the right maintenance solution for your organization.  
1. Facilio
That's us!
Not tooting our own horn, but Facilio's Connected CMMS is like CMMS with superpowers.
While CMMS is traditionally a system of records, Facilio reimagines the approach to create a system of action.
It extends beyond the capabilities of CMMS/CaFM to become a unified O&M solution suite focused on connecting systems, people, and processes through an IoT-based, no-code SaaS platform with workflow management capabilities.
With such a system in place, where each component works in synergy, you are well-positioned to move up the O&M ladder to the next step - process optimization and truly achieve connected efficiency.
It creates an environment where each component works in synergy to help you move up the O&M ladder and replace multiple siloed tools with a single comprehensive platform.
Features of Facilio's Connected CMMS, beyond just maintenance and asset management:
Facilio's AI-powered property operations platform enables property owners to aggregate building data, optimize performance and control portfolio operations - all from one platform.
Customers in the commercial office, healthcare, higher education and retail sectors rely on Facilio to reduce operating costs, increase net asset value, and mitigate operating liabilities.
What users like
"Provides an efficient means to display the real-time data important to the situation. In addition, the ability for all users to contribute and collaborate easily really sets this apart."
-Facilio review on GetApp by Chris K
2. Smartsheet CMMS
Smartsheet integrates with several productivity tools and enterprise applications of record to centralize work throughout the organization on a unified system.
The platform facilitates teamwork and coordination amongst users, both within and outside of the company. Despite having so many advantages, some users have reported and complained that the platform is capable of providing a few formulas only.
This software also provides some more exciting features that enhance its potential as an organizational tool. These functional features include barcode scanning technology, document management facilities, and collaborative approaches.
3. Fracttal CMMS
If your company deals with health care, transport, and food service teams to make the management system smooth and effective, You need to go for Fracttal Mobile CMMS to make the management job easy. The developers have incorporated the latest and most advanced technologies into Fracttal Mobile CMMS to assist companies in managing their personnel and assets.
Fracttal Mobile CMMS offers a sturdy configuration to the management system to help different teams belonging to various sectors like health care, transport, and food service with their asset control and reporting services.
4. CloudApper CMMS
CloudApper CMMS software is a cloud-based application that aims to simplify enterprise asset management, maintenance scheduling, inventory management, work order creation, routing, and reporting. The solution helps employees to work more efficiently and provides real-time visibility into asset status and maintenance plans.
5. Fixd
Fixd is a simple CMMS solution that helps you manage inventories, technician information, and timesheets. It also provides a dedicated mobile application to access work orders in the field.
6. Fiix
It is always beneficial for companies to stay ahead of their repair schedules. It helps to maintain the workflow without causing any unwanted interruptions. If you are looking for a CMMS system that is equipped with this beneficial feature, you should rely on Fiix CMMS.
Many CMMS users also look for artificial intelligence (AI)-supported maintenance tools to experience an advanced and smart management system. Fiix CMMS can be a game changer for them in terms of management.
7. Limble CMMS
Users face a major problem while dealing with a mobile-first CMMS, including repeated interruptions from phone work requests. This plays a major role in slowing down the management and maintenance team's workflow.
However, you can get around this issue if you opt for the mobile-first CMMS called Limble CMMS. The developers have paid special attention here to eliminating the issue of facing frequent interruptions from getting phone work requests while the maintenance team is working. This helps to keep the workflow smooth and fast.
8. eMaint CMMS
eMaint CMMS is a solution for managing work orders, PM schedules, and inventory parts. eMaint provides the ability to reduce downtime, improve reliability, and streamline maintenance processes.
eMaint CMMS provides several features tailored for international operations. eMaint CMMS EAM performs all the standard scheduled maintenance. Besides that, it also manages different asset monitoring and management tasks, stock control, and inventory management.
Suppose you want to impose a unified approach, creating a centralized system to manage thousands of assets. In that case, you can employ internet of things (IoT) connectivity, predictive maintenance, and regulatory compliance solutions. This approach also helps you reduce management costs.
9. UpKeep
UpKeep is a solution that helps maintenance, reliability, and operations teams manage daily tasks related to asset management. It gives maintenance teams a single place to organize inventory, work orders, and budgets while allowing technicians convenient and immediate self-help regardless of their location.
Reliability teams use UpKeep for asset performance management to measure and optimize the long-term efficiency of their assets over the assets' lifetime. Operations team use real-time performance monitoring to understand critical business metrics through remote condition monitoring using sensors and UpKeep's Edge platform.
The desktop and mobile tools from UpKeep help organize business processes so everyone understands what needs to be done and when. This will lower expenses and improve the uptime of your assets.
10. Hippo CMMS
With Hippo CMMS software, you can streamline most maintenance operations with request portals, work order management, preventive maintenance capabilities, inventory management, fleet maintenance, mobile work order management, reporting, and extraction tools.
The system enables work order processing, maintenance requests, managing preventive maintenance, and spare parts, and reporting generation by employees at all levels.
Which CMMS should you choose?
Choosing a CMMS software requires careful consideration of several key factors. When evaluating CMMS options, consider the software's features and capabilities, user-friendliness, ability to integrate with other systems, customization options, and mobile access.
Additionally, assess the software's level of training required, data security measures, and customer support options.
It's important to choose a CMMS solution that fits your organization's specific maintenance management needs, so be sure to consider all relevant factors when making your decision.
Handy checklist for migrating to a different CMMS software
Evaluate your current CMMS and identify its limitations or issues.
Define your requirements for the new system based on your maintenance operations and workflows.
Research and compare CMMS software options that meet your requirements, considering factors such as user interface, functionality, scalability, security, and pricing.
Develop a detailed migration plan that outlines the process and timeline for transferring data from your current CMMS to the new one.
Train users on how to use the new CMMS software and provide ongoing support.
Test and refine the new system to ensure it meets the needs of your organization.
Checklist for evaluating CMMS software
Here are some key considerations for evaluating the right CMMS software for your organization:
Functionality
Does the software have the features and functionalities required to support your maintenance operations?
Can it handle preventative maintenance scheduling, inventory management, and work order management?
Does it have asset management capabilities for tracking equipment, parts, and maintenance history?
Can it generate reports and dashboards to help you monitor key performance metrics for all stakeholders?
Does it integrate with other software systems you currently use, such as enterprise resource planning (ERP) or building management systems (BMS)?
Ease of Use
Is the software user-friendly and easy to navigate for both technical and non-technical users?
Does it have a simple and intuitive interface for creating and managing work orders and scheduling maintenance tasks?
Does it provide training and support resources for users who are new to the system?
Performance
Does the software have the ability to handle increased processing requirements as your maintenance operations grow?
Can it maintain high levels of system performance and responsiveness as more users access the system or more data is added to the database?
Does it have the ability to handle peak workloads or surges in demand without slowing down or crashing?
Customization
Does the software have the ability to customize features and functionality to fit your unique business requirements?
Can you easily modify workflows, reports, and user interfaces as your organization grows and changes?
Data management and security
Does the software allow you to store and manage your maintenance data securely?
Does it support role-based access controls and data encryption to protect sensitive information?
Can you easily back up and restore data in case of system failure or data loss?
Cost and ROI
What is the total cost of ownership (TCO) of the software, including implementation, training, and ongoing maintenance costs?
Does the software provide a positive return on investment (ROI) by reducing maintenance costs, improving asset reliability, and increasing uptime?
Vendor and Support
Is the vendor reputable and experienced in the maintenance software market?
Does the vendor provide good customer support and training resources?
Does the vendor offer ongoing software updates and maintenance to ensure the software stays up-to-date and functional?