ICD Brookfield Place is Dubai's premier commercial real estate property, offering modern workspaces, arts club, private members club, fine-dining restaurants, health and fitness clubs along-side experiential retail spaces at the heart of the Dubai financial district. It is the tallest and largest LEED Platinum office building in EMEA with the vision to set a benchmark for property development in the region.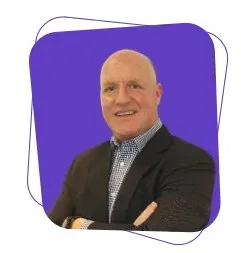 "We needed a scalable and flexible solution to unify all of our disparate building systems. Facilio's thought leadership and innovative product portfolio stood out clearly & aligned well with our vision. As we look forward to launching the workplace of the future, we are proud to work with a partner like Facilio"
Rob Devereux
CEO of ICD Brookfield
ICD Brookfield Place's ambition: Future-proofing property operations
ICD Brookfield Place, Dubai, opened their doors to tenants and customers in September 2020. They had imagined, designed and developed the property to be a premier destination for global citizens. Their intelligent technology roadmap aspired to bring together the myriad systems they use — such as mechanical, electrical and plumbing (MEP) systems, building management systems (BMS), security, fire alarms, energy management systems, IT networks and so on — to optimize operational efficiency to international standards.
Without a CMP, there was
Lack of visibility: They did not have a complete view of their operations and portfolio performance
Data silos: Data scattered across dozens of systems and software
Absence of reporting: Reliance on vendors for reports on critical KPIs
Manual intervention on faults: Delays fault detection and resolution
Reactive maintenance directly impacting the asset health and lifecycle
Inability to define a workflow without data-backed insights.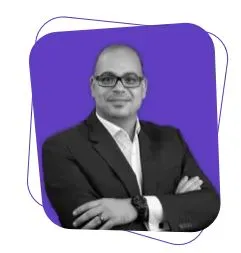 "We imagined and designed ICD Brookfield Place to be a new benchmark in the geography for sustainability, customer experience, wellbeing and technology utilization. We invested in state-of-the-art materials and technology to make the building future-proof. To maintain and run in that way, we needed a cutting-edge Centralized Property Management Platform."
Haithem Ibraheem
Property Operations Manager at ICD Brookfield Place
To meet these complex needs and future-proof their operations, ICD Brookfield Place needed a centralized property management solution, powered by Internet of Things (IoT) and artificial intelligence (AI).
Facilio's solution: Connected Buildings
In their search for a centralized property management solution, they evaluated several software vendors on meticulously-defined technical specifications. None of the bidders met their needs initially, including Facilio.
Over the course of the next few months, Facilio keenly studied ICD Brookfield Place's requirements and rapidly developed the sophisticated features they needed. On second consideration, the client found Facilio not only compliant with their needs but also a fantastic partner to engage.
For ICD Brookfield Place, Facilio stood out on the following counts:
Agnostic and open protocol. Facilio's platform integrates effortlessly with all property and maintenance management technologies in the market via APIs, without charging for additional licenses or subscriptions.
Customization: Be it graphical elements in the dashboards or complex workflows across systems, the Connected Buildings platform is flexible and adaptable.
Accelerated development: Facilio's Connected Buildings is a differentiated product with functionality being enriched continuously.