A premium business center spread across 1.7 million square feet at the heart of Dubai's new Business District, delivering world-class office and retail amenities.
DWTC One Central Vision: To achieve the UAE's 'Net Zero goal by 2050
DWTC One Central is committed to aid the government's efforts in consolidating the foundations for a low-carbon economy and achieving the UAE's 'Net Zero by 2050' vision. To align with this goal, One Central has chosen Facilio's IoT-led Connected Buildings solution.
DWTC Challenge:
Inaccessibility to access real-time insights due to the lack of a Centralized system across portfolio.

Building operators' challenges in achieving energy efficiency and meeting sustainability goals can be attributed to a lack of a centralized system and siloed processes at DWTC. Specifically, DWTC lacks a powerful data processing platform that can effectively visualize data and uncover actionable insights. This has hindered efforts to improve energy efficiency and meet sustainability goals.
Without a Centralized Digitization Platform, there was
Increased penalties due to chilled water temperature exceeding regulatory standards.
No visibility/control to meet sustainability goals and high energy consumption across the portfolio.
Lack of insights to take proactive real-time measures to resolve downtime and energy anomalies.
To meet these complex needs and future-proof their operations, DWTC One Central Place needed a centralized property management solution powered by Internet of Things (IoT) and artificial intelligence (AI).
Facilio's Solution:
End-to-end digital transformation using IoT for portfolio energy programs

Facilio's end-to-end digital transformation solution enables DWTC to streamline its building management processes and optimize its overall building operations. By leveraging the power of IoT, Facilio acts as a one-stop shop for DWTC to optimize their energy programs across their entire portfolio of buildings, enabling them to achieve operational efficiency, sustainability, and enhanced occupant experience.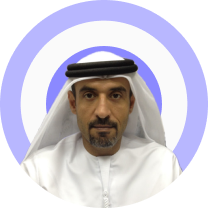 "Exceeding the highest benchmarks for sustainable design and construction has been a top priority for us right from the start. DWTC supports the UAE's sustainability agenda and our deployment with Facilio is in line with our efforts to achieve optimal efficiency of energy consumption and operations at One Central in a sustainable manner across our facilities which include offices, hotels, shops, among others."
Rami Alaileh
AVP, Destination Management, Dubai World Trade Centre
DWTC has adopted two levels of Facilio's decarbonization journey to accomplish their net zero goals.
Level 1
Utility Bill Tracking
Portfolio Benchmarking
Level 2
Delta T Monitoring
Analytics & Dashboard
FDD
Here are the solution highlights:
Reduced penalty oversight with Delta T monitoring
Facilio ensures DWTC complies with regulations, optimizes energy usage, and maintains a comfortable and healthy indoor environment for tenants. This is done through trend analysis, tracking asset run hours, and consumption of every tenant in the building.
Eg: Real-time dashboards to monitor delta T and compare with minimum threshold values to avoid penalties.

Energy-conscious operations through granular energy usage visibility
Facilio presents an overall picture of the building's performance by scoring and benchmarking buildings based on EUI. Low-performing buildings were identified to deploy energy-saving measures.

Additionally, Facilio provides various dashboards like energy score, kWh and RTH consumption, etc., to drill down and analyze the breakdown of energy consumption on an hourly/monthly/weekly basis and understand the project impact in terms of energy cost and associated carbon emissions.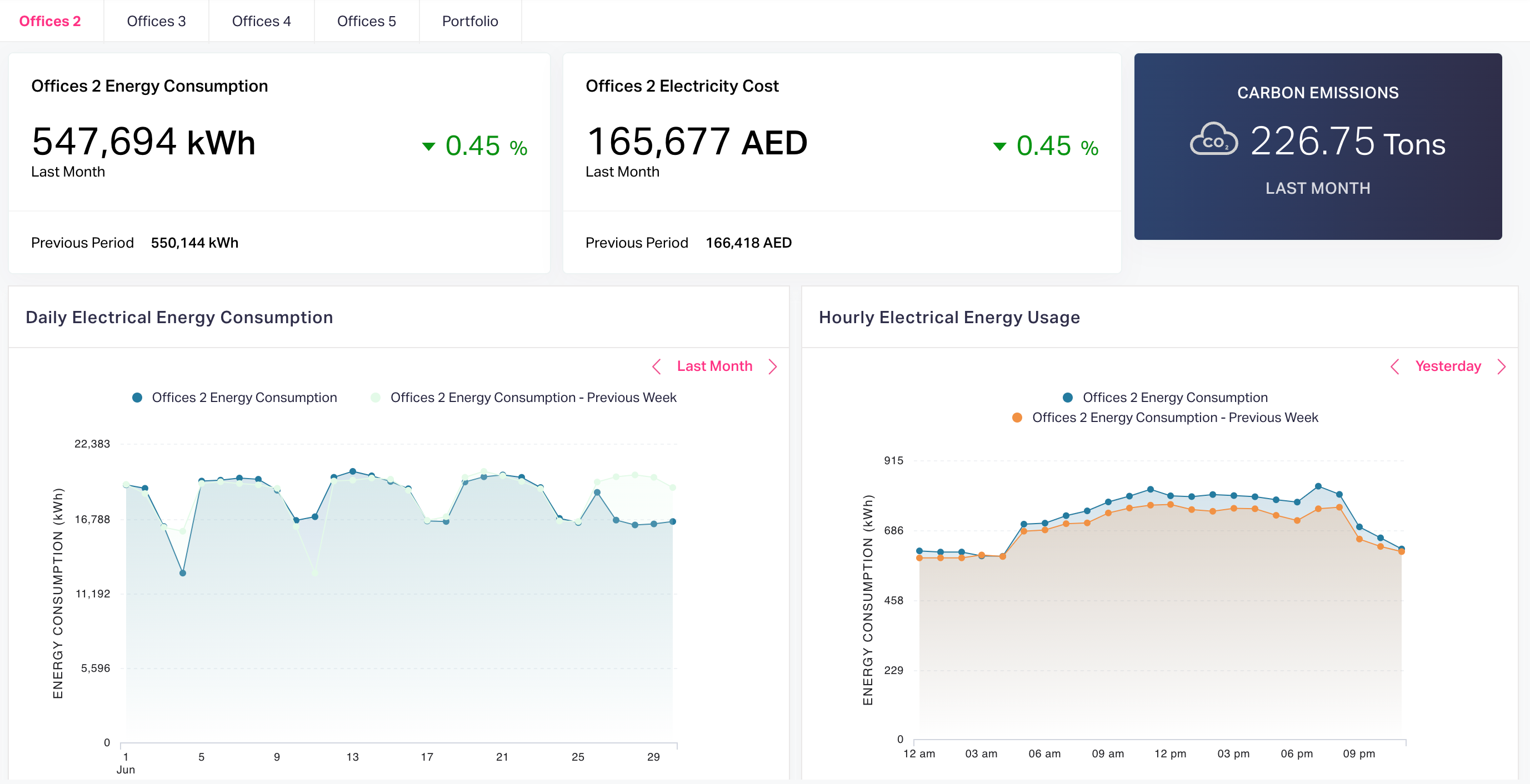 Optimized asset functions with FDD
Facilio's FDD module enables DWTC to continuously monitor the performance of individual assets and alert/notify DWTC facility personnel of energy spikes. Facilio enables condition-based maintenance by automatically converting critical/priority BMS alarms to assigned work orders that keep performance under desired control.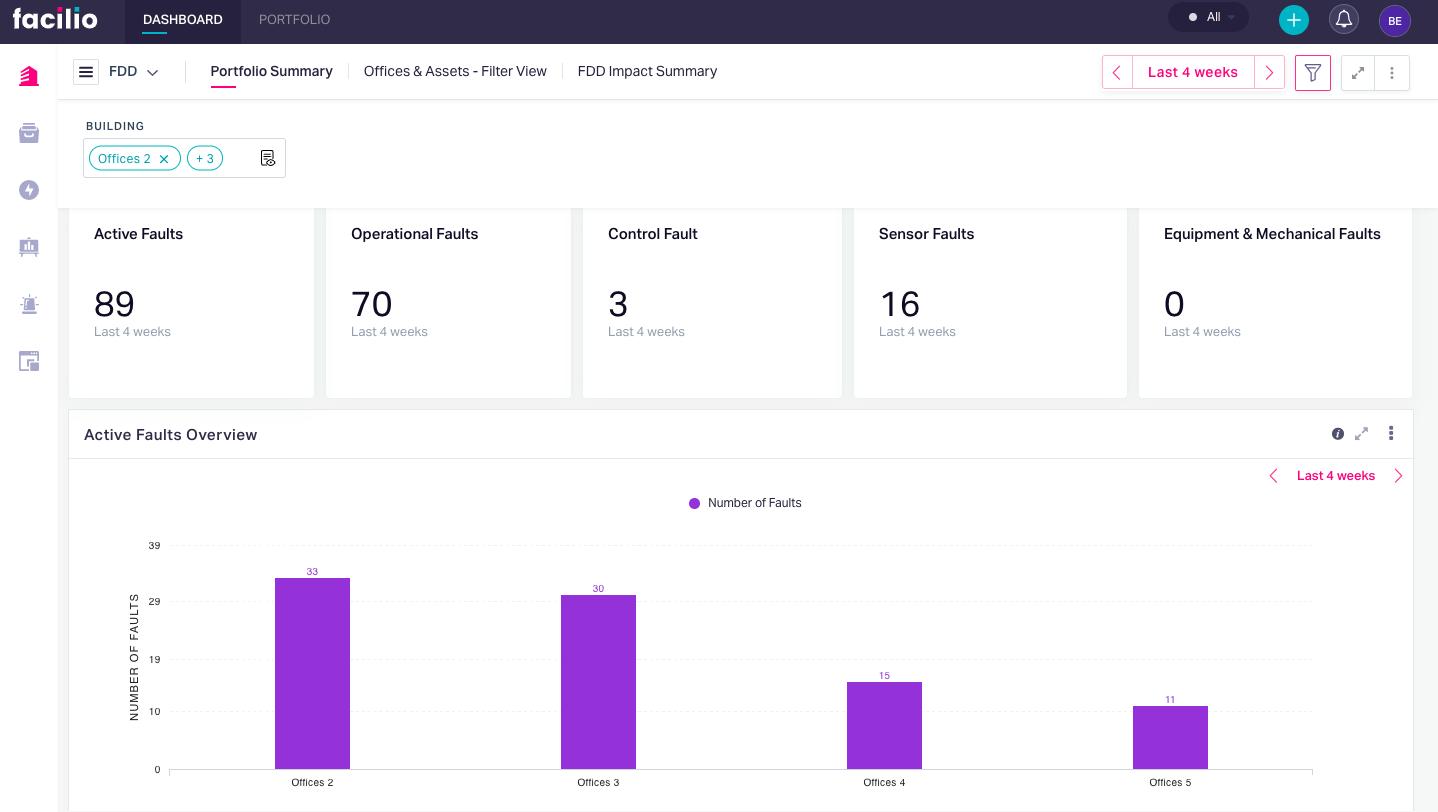 Impact
Fast-tracked journey to net zero operations with increased control and accountability over portfolio energy consumption.
Eliminated unwarranted penalty with a granular hold of chiller delT compliance.
Improved equipment performance and reduced risk of equipment failure.
Improved tenant satisfaction via rapid fault remediation with accurate error reports.
Increased operational efficiency due to reduced customer escalations and man hours.
Discovered 8% energy wastage within 3 weeks post implementation