Featured
CaFM
CAFM: Application, Benefits, Adoption & More!
Computer Aided Facility Management (CAFM) uses tools to effectively leverage, organize and optimize facility-related operations.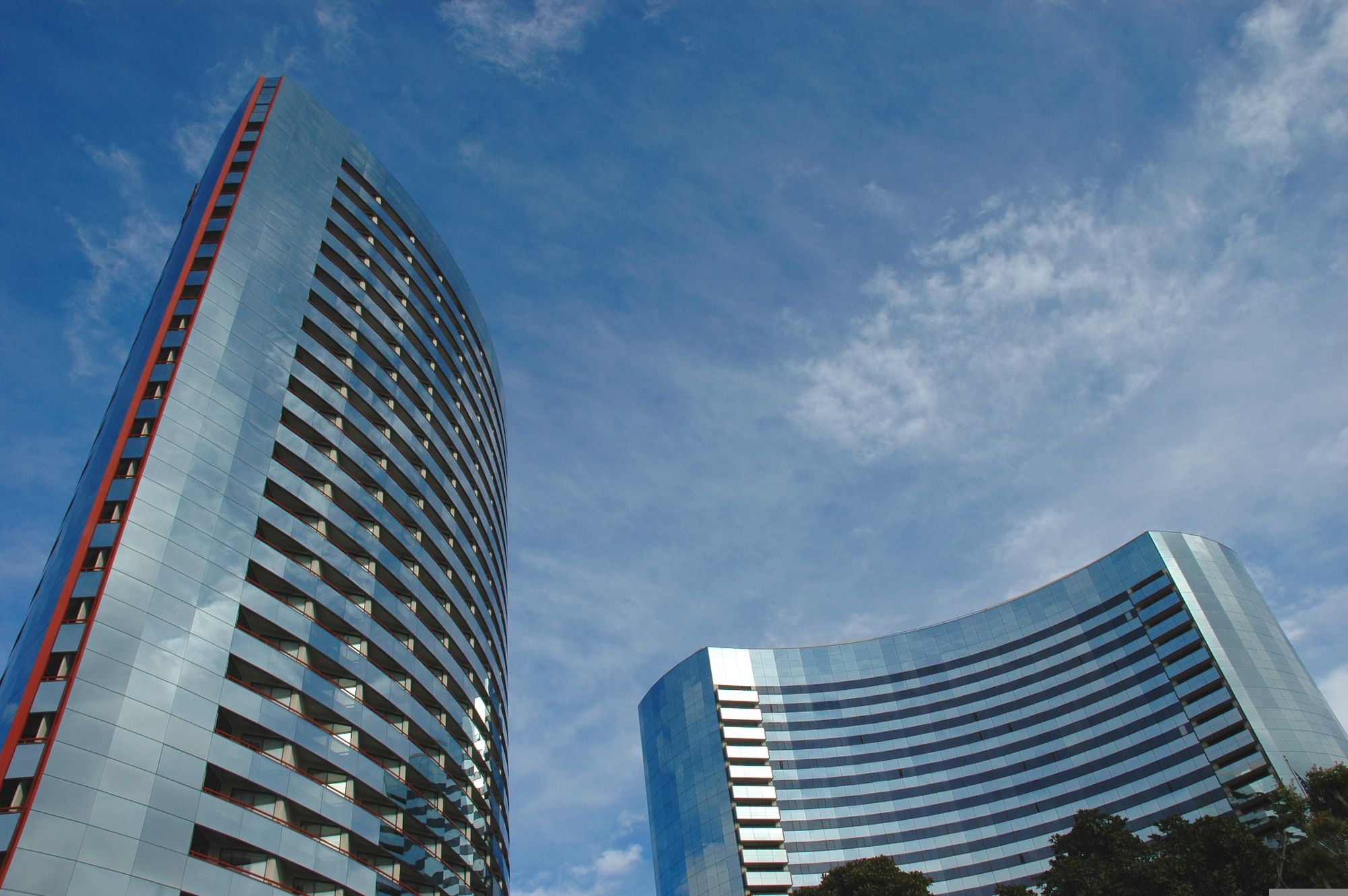 Managing property operations can be challenging.
But what if we told you that this is easily achievable?
Enter computer-aided facilities management (CAFM) tools. And at the most fundamental level, such systems involve automated processes that help you plan a facility's or building's day-to-day operational activities.
What is CAFM?
CAFM uses tools to effectively leverage, organize and optimize facility-related operations.
Here's an example to help you understand all of this better:
Picture yourself sitting in front of a screen that displays the visual model of a building. You also have a physical dashboard under that screen with several tiny buttons.
Pressing any button allows you to track specific details about the building, such as on-site energy consumption, project schedules, and equipment maintenance records.
Now, that screen is your property asset, while the dashboard is figurative for CAFM tools. Essentially, these platforms streamline operations by blending space management and maintenance with data analysis and administrative systems.
The inclusion of the terms data analysis and administrative systems is central to understanding CAFM software. As such, information technology (IT) is at the core of this concept and also what separates it from previous iterations of facility management.
For instance, these systems rely heavily on business intelligence tools, computer-aided design (CAD) elements, and data collection software to help with organizational activities.
Consequently, the insights from such applications allow companies to align aspects of facility management with internal company goals.
These help with the execution of data-driven portfolio operations to improve efficiency.
A brief history of CAFM software
The origins of CAFM software go back to the 60s when larger corporations started to use computers for forecasting. As computers and software evolved, the 80s saw a shift in teams utilizing computers to track, manage, and automate maintenance and facility processes.
With greater advancements, companies started integrating systems for better insights and control. CAFM has become essential to companies looking to manage assets, maintenance, and space utilization.
Organizations using IoT technologies to automate processes and anticipate facilities management requirements can optimize asset performance and facility space.
Features of CAFM software
An interesting case study of how computer-aided facility management software streamlines organizational workflow will help you understand how the tool works.
The Etisalat Group, a prominent global telecom operator, initially struggled to process vendors' payments. The redundancies in their methods led to internal teams manually analyzing over 5000 invoices from 6000 separate sites and six different utility providers.
To solve this, the company turned to a CAFM vendor who helped them establish a centralized avenue for resolving bill inaccuracies, artificial intelligence (AI) data extraction, and alerting stakeholders to discrepancies.
Now, consolidating payment channels isn't the only thing that CAFM software helps with.
The best management solutions have the following features:
Project lifecycle management
Facility layouts
Space planning
Real estate and lease agreements tracking
Scheduling maintenance projects
Site energy consumption analysis
Space allocation and planning
Vendor tracking
Asset and equipment maintenance
Capital project management
Building administration
Event & incident tracking
CAD and CAFM
CAD drawings are useful for seeing how a facility, building, or space is laid out. From a CAD drawing, viewers can see floor layouts, available workstations, unused rooms, escape routes, safety information, and more.
Why are they important within a CAFM solution?
Without CAD drawings, CAFM software would be useless. Therefore, visualizing your facility space is crucial to computer-aided facilities management.
You can view a CAD drawing to see how equipment, desks, and other assets are arranged in your facilities.
With a CAD-powered CAFM solution, you can:
- Determine what equipment in your facility needs to be serviced.
- Consider where new assets would best serve the organization's strategic goals.
- Plan how each space can be used to its highest potential.
Who needs a CAFM?
A CAFM solution is for anyone who feels overwhelmed by running a complex facility.
Frequent complaints about service quality, mountains of paperwork processing costs, and other critical information that is hard to gather. Inefficient processes resulting in equipment breakdowns and poor space utilization; are just some examples of problems CAFM can help solve.
CAFM makes it easier for facilities managers to focus on what they do best: running the building. And with a CAFM solution, you can streamline processes and generate valuable data that helps make business decisions more informed.
CAFM helps solve problems related to finance, human resources, management, and logistics.
Understanding the difference between CAFM, CMMS, IWMS, and EAM
People still confuse CAFM software solutions with computerized maintenance management systems (CMMS), enterprise asset management (EAM), or integrated workplace management systems (IWMS).
Yes, the terms are similar to each other. Yet, there are distinctive differences between them.
CAFM vs. CMMS
CMMS software explicitly focuses on asset management while decreasing costs and extending asset lifecycles. They do it by holding directories on elements such as:
Work orders
Maintenance schedules
Lease management
Profitability
Equipment and asset logs
Inventory parts
Purchase orders
Now, the best variants of such systems will automate all aspects of your physical asset or equipment administration. From holding the right team accountable and lowering expenses to providing actionable reports and reducing manual personnel involvement, these tools ensure that your operators are working on the right project at the right time.
Due to these tools' specialization, CMMS works best when trying to maintain records or manage contractor or inventory data.
On the other hand, CAFM will bring you all of those while facilitating an examination of asset movement speed and better space utilization.
CAFM vs. IWMS
Workplace management deals with space and project maintenance while catering to environmental sustainability. In short, these platforms give facility managers oversight on:
Energy consumption
Capital project administration
Site utilization and planning
Real estate lease tracking and management
Typically deployed through a module-to-module structure, integrated workplace management systems (IWMS) helps to build administrators and create a better experience for their team or tenants. For example, integrated analytics will reveal details on energy usage to help managers conceptualize plans to reduce costs.
That reduction may be passed down to another department, improving their operations.
CAFM can help with the same, albeit to a lesser degree.
But, again, the primary difference lies in an IWMS tool's ability to provide insight beyond a single location.
For example, if you manage one site, say a tenant building, CAFM software will work perfectly for you. However, if you need oversight on multiple portfolios, IWMS is the way to go.
A simple way to distinguish between the two is to remember this: CAFM focuses on administrative tools, while IWMS gives you access to deployable resources.
CAFM vs. EAM
Enterprise asset management (EAM) is similar to computer-aided facility management, or CAFM, software. While an EAM's asset management capabilities are a bit more robust than CAFM software, this solution won't give you space management, energy monitoring, and space rental capabilities that CAFM software will.
Settling the debate between CAFM, CMMS, IWMS, and EAM
Understandably, all the listed functions of CMMS and IWMS appear very similar to what CAFM tools help with. And they are. The only difference is that CMMS, IWMS, and EAM are specialized systems offering more robust capabilities in their designated fields—asset and space.
Still, that doesn't necessarily imply that one is better than the other.
CAFM software consists of various technologies that integrate with the other mentioned platforms and includes sub-systems such as:
Asset-oriented databases
Computer-aided Design (CAD) systems
Building Information Models (BIM)
In addition, the current iteration of CAFM accommodates data collection from disparate sources while integrating with existing CMMS and IWMS platforms to offer a single repository.
Ultimately, it would be best if you used CAFM software, depending on what your requirements are at the moment.
Benefits of CAFM software
The general benefits of CAFM technology are reduced expenses, enhanced personnel productivity, and centralized data sets for improved communication.
While those advantages are significant on their own, it's vital to examine the specific ways this tool helps you:
Reactive and preventive maintenance
Automated facility management systems equip service personnel, facility managers, and tenants with the power of data. Organizations can create and effectively track work orders and maintenance projects by leveraging such applications.
Additionally, the integrated features alert administrators about unforeseen project complications, enabling them to act when necessary. Finally, this focus on preventive maintenance allows your facility's service teams to work effectively, prolonging equipment lifecycles.
Enhanced contractual management and reporting
Third-party sub-contractual agreements can be challenging, if not downright painful, to track. Incorporating these systems into your existing infrastructure allows you to seamlessly share asset documents, monitor service-level agreements (SLAs), and even store ratings.
In addition, these tools provide your contractors access to a consolidated portal to update the status of their digital tasks and work orders.
In other words, you always receive updated information while benefitting from streamlined performance insights on your contractors.
Real-time visual data sets through the Internet of things (IoT) integration
CAFM systems have successfully integrated the IoT concept into their features.
For instance, smart sensors can track near-field communication (NFC) or radio frequency identification (RFID) tags across a building. That gives you a precise idea about what your service personnel is working on. Then, that data is fed to the base system and relayed through visual reports and customizable filters. Everything goes here, from annual reports to inventory summaries to repair logs.
The best bit? All of this occurs in real time.
Seamless portfolio management
The most prominent benefit of a CAFM system is how it lets you manage multiple portfolios simultaneously.
By relying on the integrated platform, site operators and managers can:
Gather tenant feedback
Track asset life cycles
Evaluate relevant work order data
Create project benchmarks for each facility
Collect and store information on a building's maintenance history
CAFM tools allow you to perform the listed functions universally across all the hosted sites in your portfolio. In short, these applications eliminate disparate property management.
Suggested read: How to perform Facilities Condition Assessment?
What should you consider when opting for CAFM systems?
It's not feasible to list each element you need to consider when opting for such tools. So instead, the basic rule is to assess your management needs first.
Besides that, here are a few other factors you should examine before buying such systems:
Cloud vs. on-premise
Deciding between an on-premise and a cloud-based solution is the first choice you have to make here. Now both versions have something going for themselves. For example, cloud-based applications will typically come with a lower up-front fee. Yet, the operational costs average out later when compared to on-site systems.
The primary consideration isn't the monetary element, though. Instead, it's the ease of access. If you opt for a cloud-based CAFM software, you can access your portal from anywhere, including your mobile devices.
Besides, with Gartner expounding a powerful argument in favor of cloud solutions, it can be challenging to ignore such variants. According to the report, over 85% of organizations will take a 'cloud-first' approach by 2025 when adopting new IT infrastructure.
Customization and other relevant features
Your facility management requirements would be different from another organization. So, looking for CAFM vendors who configure the software according to your needs is best.
Whether that comes in the form of allocating custom administrator profiles or designing unique workflows is entirely up to you. What truly matters is if the application meets your demands.
Backend compatibility
It'll be surprising if you aren't already relying on software applications for your daily operations. What'll be genuinely challenging, though, is if your existing systems aren't compatible with your preferred CAFM solution.
Remember, any reputable vendor will offer pre-built integrations alongside the ability to create custom or new integrations.
Software support matters here as well. Ensure you thoroughly verify any doubts you may have in this context. In addition, pose this question to the vendor you are considering: Will they provide you with a dedicated account handler?
Scaling operational management through CAFM systems
It's not always immediately apparent when you must make deliberate improvements to your organizational workflows.
Even worse, existing systems and the restrictions they impose upon you may prevent you from doing so. This is why an objective examination of your current operation standards is vital.
If you do it correctly, you'll notice several different areas where a CAFM tool can make a world of difference for your organization.
Facilio enables you to seamlessly strategize data-driven portfolio operations while giving you access to comprehensive asset lifecycle management.
Schedule a call with a product expert and find out how Facilio's CAFM solution would benefit your business.