Asset Lifecycle Management: How To Optimize Asset Potential
Asset lifecycle management involves maintaining assets and optimizing their reliability and performance throughout their lifespan.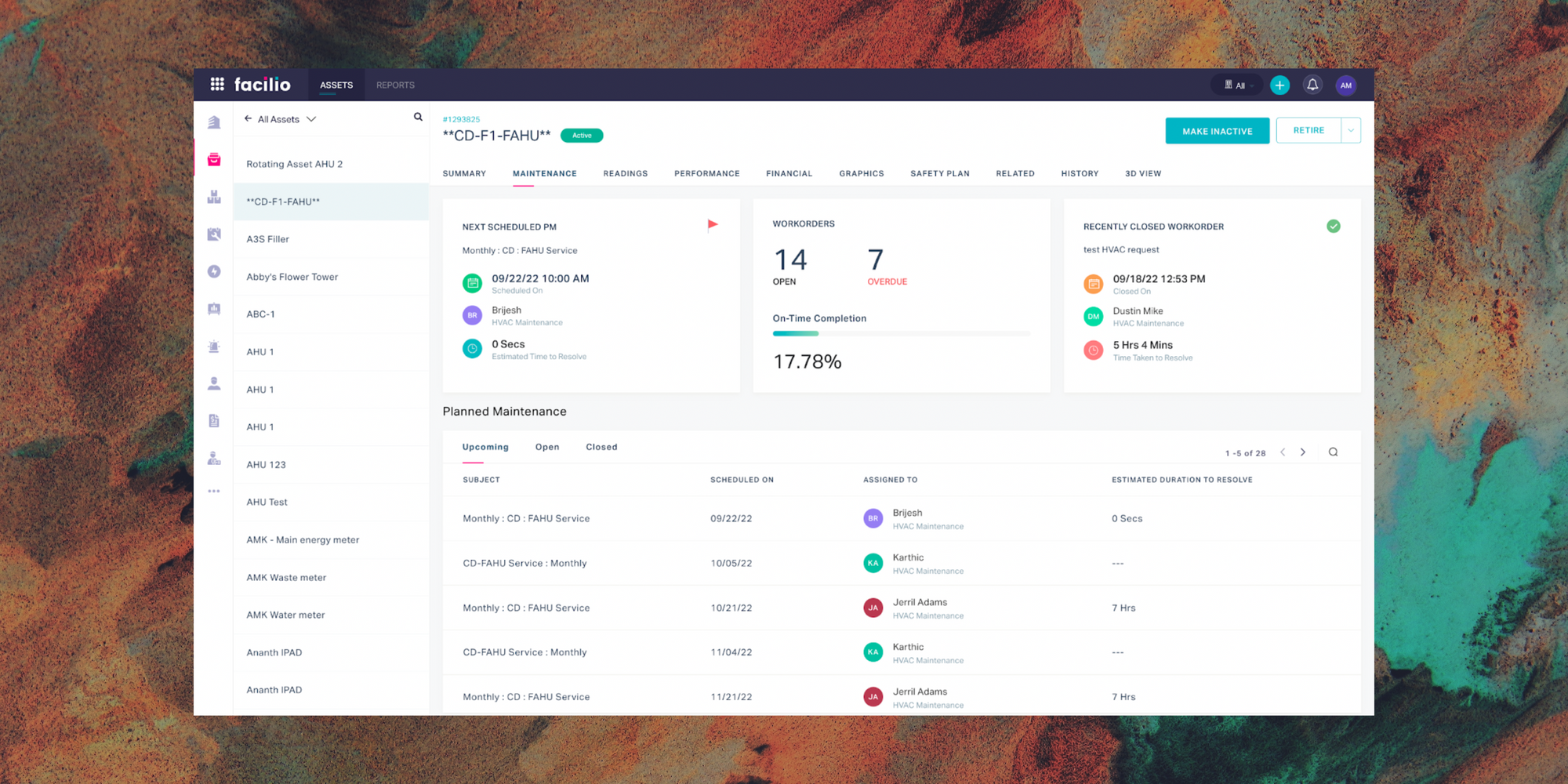 Remember Copernican heliocentrism, where the Sun sits at the center and other planets orbit it? Not many used the Copernican theory effectively or even believed it.  
Similarly, businesses often tend to ignore asset lifecycle management (ALM) despite knowing that a 360° visibility of an asset portfolio is crucial for business productivity and efficiency.
Take a moment to think about it. Countless teams, including project management, regulatory, legal, accounting, corporate planning, and procurement, make asset decisions during an asset's lifespan.
When these teams don't act in concert, their decisions are anything but cost-effective and proactive. Plus, poor asset maintenance causes expensive downtimes, disrupts efficiency, and invites losses.
If you're looking to minimize risks and optimize asset health, this article walks you through the basics of asset lifecycle management and how to apply it across asset-intensive operations consistently.
What is asset lifecycle management?
Asset lifecycle management involves maintaining assets and optimizing their reliability and performance throughout their lifespan.
Asset-intensive businesses use asset lifecycle management to:
Scale asset lifecycle management: Whether long-range maintenance planning or complex intraday scheduling, ALM can do all the heavy lifting.
Control asset projects: ALM helps you plan, design, and deliver complex asset operations and maintenance.
Optimize project operations and maintenance: Asset lifecycle management minimize equipment failure, ensure easy contractor collaboration, and help you regain lost production time.
Preempt asset failure: Tracking asset health in real-time with intelligent IoT sensors is key to keeping assets reliable and safe.
Align maintenance to operations: Asset lifecycle management helps you factor in materials, resources, and duration so that your preventive maintenance or corrective plans accurately reflect priorities and constraints.
Companies also rely on enterprise asset management (EAM) to manage physical asset maintenance throughout the asset life cycle. EAM solutions ease day-to-day maintenance activities with crucial asset health information.
Suggested read: How to perform Facilities Condition Assessment?
Importance of asset lifecycle management
Any asset you buy offers peak performance during its optimum operating life. With time, wear and tear reduces asset performance. Soon, maintenance and repair costs surpass replacement costs.
Life cycle asset management (LCAM) helps businesses analyze the optimal operating lives of assets and plan replacement or maintenance accordingly.
Asset lifecycle management software uses a data-driven approach to ensure your assets remain useful for the longest time possible. It does so by:
Defining operational asset roles
Calculating asset depreciation value
Creating preventive maintenance strategies
Ensuring compliance with regulatory policies
Integrating assets into asset tracking systems
Calculating asset procurement and replacement costs
What is an asset lifecycle?
An asset lifecycle refers to the series of stages an asset goes through during its lifetime. An asset starts its lifecycle with planning and remains a part of it till disposal. Asset lifecycle management helps businesses track asset replacement and ensure asset reliability.
Now, let's look at the different lifecycle stages an asset goes through.
Four asset lifecycle stages
Certain asset lifecycle stages may be more dominant than others, depending on your organization's structure. Nonetheless, each stage is crucial in helping you get the most out of your assets.
Assets, big or small, cheap or expensive, go through these five stages during their lifecycle.
1. Planning
Design engineering or planning stage defines asset requirements, specifications, and usage based on organizational needs.
The planning lifecycle stage often starts with realizing unmet needs at your facility. Then, you start brainstorming assets that may help in effective facilities management. Consider researching multiple options before making a significant financial investment.
Best practices:
Create digital twins to boost asset efficiency across the entire lifecycle and predict faults and failures ahead of time.
Take time to assess based on previous asset performance and gauge if you'll be able to improve operations with the new asset.
2. Acquisition
The procurement or acquisition phase begins once you know what you want. You also focus on acquiring the asset within a specific budget set during planning.
Plus, keep some budget aside for installation, getting assets to your facility, and sourcing spare parts for maintenance and repairs.
Once you install assets, you're ready for operations. At this stage, you may need to define asset ownership, inspection policies, and maintenance strategies.
Best practices:
Create a central supply chain operation to automate replenishment, save money, reduce risks, and stay efficient.
Integrate with other enterprise systems to have complete visibility and solve unexpected problems faster.
3. Operation and maintenance
Your operations and revenue improve once you start using an asset for its intended purpose. The operation and maintenance stage keeps assets in tip-top shape with asset repairs, upgrades, licenses, audits, and patch fixes.
As assets age, you need to proactively monitor asset health to spot performance issues. Timely maintenance is key to prolonging asset life and value, and reducing instances of costly reactive maintenance.
Best practices:
Monitor asset health in real-time using Internet of Things (IoT) sensors and provide technicians with better asset performance insights.
Use reliability-centered maintenance (RCM) to manage assets proactively, plan resources better, and forecast maintenance requirements before the asset breaks down.
4. Disposal
Disposal occurs when assets reach the end of their useful life. You remove, sell, re-purpose, or recycle assets during this phase. Efficient asset disposal involves wiping data and dismantling assets.
You may decide to dispose of assets because of different reasons like:
Maintenance cost is higher than the replacement cost.
Asset life has come to an end and the asset can no longer do the job.
You're adopting new technology for operational efficiency.
Best practices:
Maintain asset history to fuel data-driven asset retirement and disposal decisions.
Assess organizational goals to find assets that perform and satisfy customers.
Suggested read: How to measure asset reliability with a bathtub curve?  
Benefits of asset lifecycle management software
Asset management failures lead to supply chain lags. That's where IoT-powered asset lifecycle management solutions come in. They help businesses ensure asset performance, quality, and availability–three critical drivers of overall equipment effectiveness (OEE). Below are some benefits you'll enjoy with efficient asset lifecycle management software.
Remote asset tracking and monitoring: Asset lifecycle management software leverages cloud-based technology to retrieve asset information from anywhere at any time. Plus, you can monitor asset health indicators, risks, events, policies, and execution history too.
Asset workflow automation: Powerful automation aids you accelerate business processes, boost productivity, and reduce errors. You can also get a comprehensive asset portfolio view for profit optimization.
Real-time asset shutdown alerts: Asset management software supercharges predictive analysis and preventive maintenance by alerting you about shutdowns, performance thresholds, and downtime.
Asset lifecycle management best practices
Follow these asset management best practices to reduce maintenance costs, boost efficiency, and stay productive.
Prepare an asset inventory along with a system map.
Build an asset condition rating system for asset rating.
Use decay curves to assess the remaining useful life of assets.
Find out asset values and replacement costs.
Analyze customer demand and satisfaction with systems.
Set and communicate asset performance targets with stakeholders.
List assets based on their importance to operations.
Determine the probability of failure with root cause and failure mode analysis.
Review and update system vulnerability policies and measures.
Be proactive in adopting predictive maintenance.
Evaluate rehabilitation vs. replacement cost of critical assets.
Deploy assets based on requirements.
Analyze asset failure causes to create response plans.
Create an asset annuity to fund asset repair, replacement, and rehabilitation.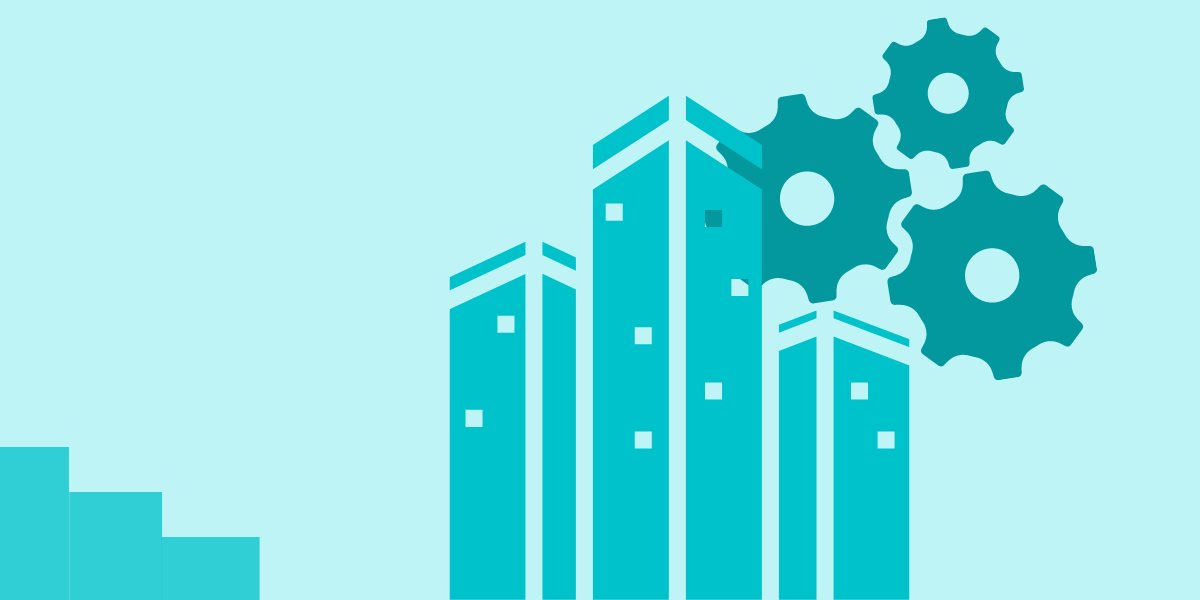 Improve asset performance and life with a CMMS software
Manual asset management registers are a thing of the past. Spreadsheets turn out to create headaches at best and are ineffective for companies with assets across multiple sites.
Asset lifecycle management software solutions have become the go-to choice for tracking assets, scheduling maintenance, and managing asset risks.
A CMMS like Facilio comes with top-notch asset lifecycle management features that help with:
Asset visualization: Monitor asset readings based on static and dynamic asset movement and performance parameters.
Performance optimization: Gain real-time IoT-driven insights into asset health and energy consumption.
Renewals, audit, and compliance: Automate audit approval and compliance work orders to ensure on-time replacement and renewal.
Furthermore, you benefit from connected CMMS, a global command control center, conditional alarms, fault detection, and root cause analysis.
Get a 360° view of your assets portfolio
The lack of the right software often creates information silos for businesses with heterogeneous assets. This silo mentality stops you from accurately understanding how assets are performing, what needs replacement, and when.
Plus, you suffer from regulatory pressures around safety, security, and sustainability. Your operational expenditure (OPEX) and capital expenditure (CAPEX) skyrocket before you know it.
A building operations platform like Facilio helps you visualize your asset portfolio, keep CAPEX under control, and boost asset productivity.
Want to see Facilio in action?