Taking a Holistic Approach to Facility Operations: A How-to-guide to Integrated Facilities Management
Discover the benefits of Integrated Facilities Management (IFM). Experience cost efficiency, improved asset performance, compliance adherence, occupant satisfaction, and sustainability focus.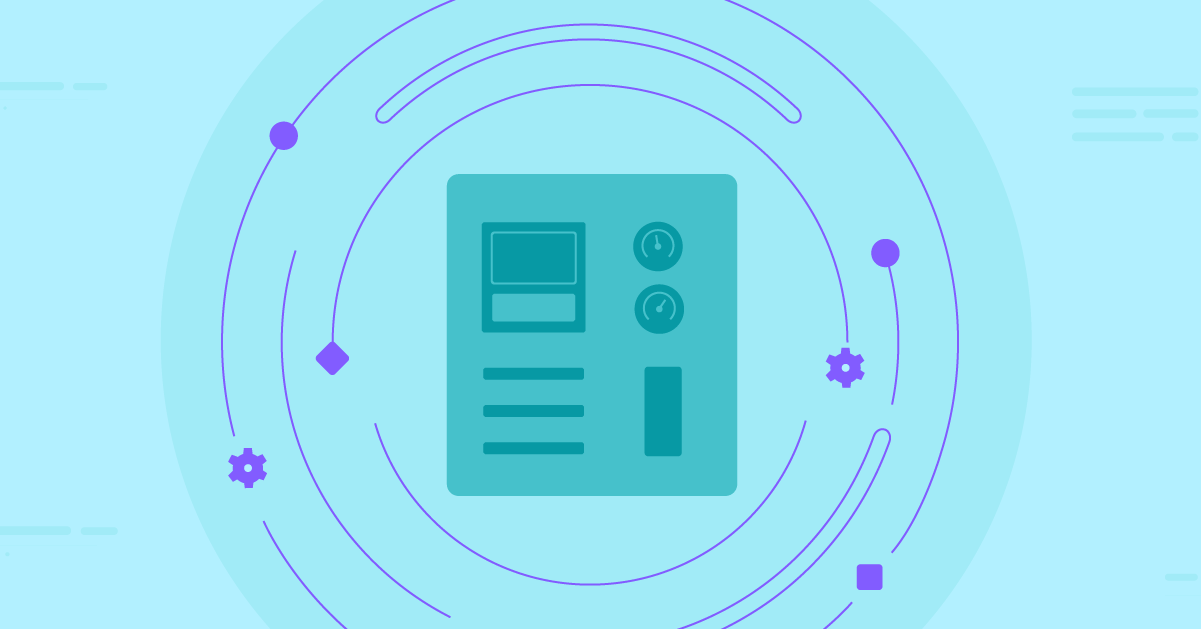 With an increasing number of assets, their complexity, the role of operations teams transitioning into more strategic positions, and increasing compliance regulations, facilities management is becoming increasingly complex.
O&M teams today are tasked with keeping up with constantly changing facility needs and achieving operational excellence to maximize uptime, improve productivity, cut costs, and manage sustainability initiatives while at it.
O&M teams often manage multiple vendors, payments, contracts, maintenance requirements, work orders, asset performance, inventory, and 150 other things with multiple point solutions.
Although it sounds difficult, O&M teams have managed to run facility operations smoothly for years.
Does that approach really work, though?
Not without an unnecessary amount of manual work, friction, delays, bottlenecks, errors, data blind spots, and a long trail of missed opportunities. It only gets more messy as you scale.
What if you could somehow pull together all of these functions and the software they require under one umbrella?
You would get a bird's eye view of your facility's operations and deliver outcomes like:
Reduced operating and maintenance costs
Improved asset performance
Increased compliance
Improved occupant satisfaction
Improved availability and reliability of assets
Better allocation of resources
Reduced downtime
Reduced accidents
Reduced environmental impact
There is a tried and tested system to make this happen: Integrated Facilities Management (IFM).
IFM can enable you to manage increasingly complex operational needs by providing a single, integrated view of your facilities management data.
What is integrated facilities management?
Integrated facilities management (IFM) is a holistic approach to managing the physical assets and infrastructure of an organization.
IFM integrates various facility services, such as property and asset management, maintenance and repairs, health and safety compliance, space utilization, and energy management.
The development of cloud-based software like Facilio has made it possible for organizations to consolidate operations and manage their facilities management data from anywhere.
Who is IFM right for?
Organizations of all sizes and industries can benefit from IFM. Some of the organizations most likely to benefit from IFM include:
Large organizations that have a large number of assets and stakeholders, and are under significant pressure to improve efficiency and effectiveness at scale.
Organizations with complex facilities, such as hospitals, airports, and manufacturing plants, can benefit from IFM by improving the efficiency and effectiveness of their maintenance and operations.
Organizations with multiple locations can benefit from IFM by improving the consistency of their facilities management practices across all of their locations.
Organizations with a high focus on risk management, like the oil & gas industry or power generation plants, can reduce the risk of accidents, downtime, and environmental impact with IFM.
The many advantages of IFM
An integrated approach to facilities management offers many advantages, the most common ones being include:
Cost efficiency: IFM provides a potent avenue to slash operational expenses significantly by streamlining processes, eliminating wastage, and optimizing resource utilization–all of this without compromising on quality.
Enhanced asset performance: Maximizing the potential of assets is critical for long-term success. IFM excels at proactive asset management, enabling early problem detection and preventive measures. This not only extends asset lifespan but also minimizes the need for costly emergency repairs.
Regulatory compliance: Compliance with regulations is non-negotiable and definitely increasingly complex. IFM can help you meet all necessary standards by meticulously adhering to relevant laws and regulations and keeping data clean and consolidated to ease audits.
Elevated occupant satisfaction: IFM helps fosters a safe, comfortable, and functional environment, enhancing occupant satisfaction and productivity. A well-maintained facility is an investment in happy occupants, who are the cornerstone of a thriving facility.
Informed decision-making: Empowered by a single, integrated view of facility information, IFM equips decision-makers to identify areas for improvement and allocate resources wisely.
Sustainability focus: From energy-efficient solutions to water conservation and sustainable materials, IFM enables O&M teams to drive sustainability initiatives to contribute to a greener, eco-conscious future.
Seamless communication: IFM offers a centralized repository of information, fostering improved communication and coordination among all stakeholders.
Flexibility for the future: IFM equips organizations with the tools and information about their changing environments and trends to make swift, well-informed decisions, enabling them to stay ahead of the curve.
Preparing for IFM implementation
To successfully implement IFM, you should start with a comprehensive facilities assessment. Understanding the current state of your facilities, identifying gaps, and setting realistic goals will pave the way for a smooth transition to IFM.
Steps to Successful IFM Implementation
Form a cross-functional implementation team: Bringing together experts from different departments fosters collaboration, ensures diverse perspectives, and helps overcome challenges during implementation.
Establish Key Performance Indicators (KPIs) and benchmarks: Defining clear KPIs and benchmarks set the framework for measuring the IFM strategy's success and identifying improvement areas.
Integrate technology solutions for efficient operations: Leveraging technology, such as Computerized Maintenance Management Systems (CMMS) and Internet of Things (IoT) devices, enables real-time monitoring and efficient maintenance.
A CMMS, which sits at the heart of all things O&M, is a choice that can make or break your IFM vision. Your CMMS should be accommodating of all your systems and software and should provide a comprehensive and real-time view of assets across your portfolio.
We'll talk about this some more later in this article.
Overcoming challenges in IFM adoption
As with any business process change, there are many stepping stones to a successful IFM implementation.
You will have to address issues like change management, stakeholder buy-in, data security, and transitioning from legacy systems.
Follow these best practices for IFM operations to help make the transition easy for everybody involved:
Be clear about your goals and objectives: What do you want to achieve with IFM? Do you want to reduce costs, improve asset performance, increase compliance, or something else? Once you know your goals, you can start to develop a plan to achieve them.
Identify the key stakeholders: Who will be affected by the IFM implementation? Make sure to get buy-in from these stakeholders early on in the process.
Create a communication plan: How will you communicate with stakeholders throughout the IFM implementation process? Make sure to keep everyone informed of your progress and any changes to the plan.
Use technology to your advantage: There are a number of IFM software solutions available that can help you to manage your facilities more efficiently. Choose a solution that meets your specific needs and budget.
Don't be afraid to make changes: As you implement IFM, you may need to make changes to your plan. Be flexible and willing to adapt as needed.
Measure your results: It's important to track your progress and measure the results of your IFM implementation. This will help you to see what's working and what's not so that you can make necessary adjustments.
Building the right tech stack to support IFM initiatives
IFM aims to bring all facility management functions under a single umbrella, so your CMMS should enable it–simple.
If your CMMS only allowed only maintenance and asset management, but vendors and inventory need separate software that refused to integrate with your CMMS, it would not be much of an integrated or holistic approach to FM, right?
Your teams would still do double the manual work in consolidating data over sheets or converting them into formats the CMMS can read. Of course, the delays, errors, and bottlenecks that arise as a result would make it impossible to achieve the outcomes that IFM promises.  
Therefore, ideally, your CMMS is comprehensive, flexible, and friendly enough to integrate with all your existing systems to create a truly connected O&M ecosystem.
While you evaluate CMMS software to bring your IFM vision to life, consider the following features and capabilities:
Asset management: Easily monitor assets throughout their life cycle, including their condition, location, and warranty info.
Maintenance management: Schedule and track maintenance tasks, work orders, labor hours, and materials used.
Work order management: Create and track work orders, knowing their status, priority, and cost.
Inventory management: Track and manage inventory levels, location, and expiration dates.
Reporting and analytics: Generate reports and analyze data to make smarter decisions. Get insights on asset condition, maintenance costs, and energy usage.
Collaboration: Work closely with stakeholders, like technicians, engineers, and managers, across the organization.
Asset optimization: Improve asset performance by finding opportunities for enhancements and providing recommendations for better results.
Predictive maintenance: Use historical data and asset conditions to predict when maintenance is needed.
Risk management: Identify and handle risks related to assets, like potential failures or downtime.
Energy management: Manage energy consumption, track usage, and find ways to save energy via energy analytics and reporting.
Sustainability reporting: Generate reports on sustainability metrics, such as fugitive emissions, water usage, and waste generation.
Whether you need most of these features, as your business grows and compliance regulations inevitably keep evolving, you need a CMMS that meets your needs today and seamlessly scales with you.
Facilio takes a platform-first approach to O&M, offering complete customizability and flexibility to pick and choose the modules you want now and add other capabilities as you need with ease.
Its Connected CMMS enables truly intelligent and real-time maintenance and operations with modular solutions for maintenance management, asset management, inventory management, vendor management, inspections, work orders, service management, and workplace management.
What's different about Facilio's Connected CMMS when there's a sea of vendors out there to choose from?
Facilio's Connected CMMS connects people, processes, and systems to enable portfolio-scale operations for you–from a centralized platform. It is a solution that embodies the very essence of IFM.
It uses IoT and ML not just to record real-time asset conditions and performance. It enables bi-directional communication with systems across your portfolio by seamlessly integrating with your BAS/BMS systems to automate appropriate action–without manual interference.
It also alerts the right stakeholders on issues that really need your attention and auto-assigns work orders to the right technicians based on their calendar availability, and provides them with the current inventory levels so they can plan and execute work orders to the T.
This way, it reimagines the traditional CMMS, meant to be a system of records for maintenance activities, to be a comprehensive solution for O&M that is also a system of action.
Want to see Facilio's Connected CMMS in action? Book a call with our product experts!