Sustainability Management: What Is It and How You Can Implement It
Sustainability management helps plan, implement, and track sustainability goals through a streamlined workflow. It's a holistic approach to managing an organization's end-to-end operations and driving growth by keeping sustainability at the core.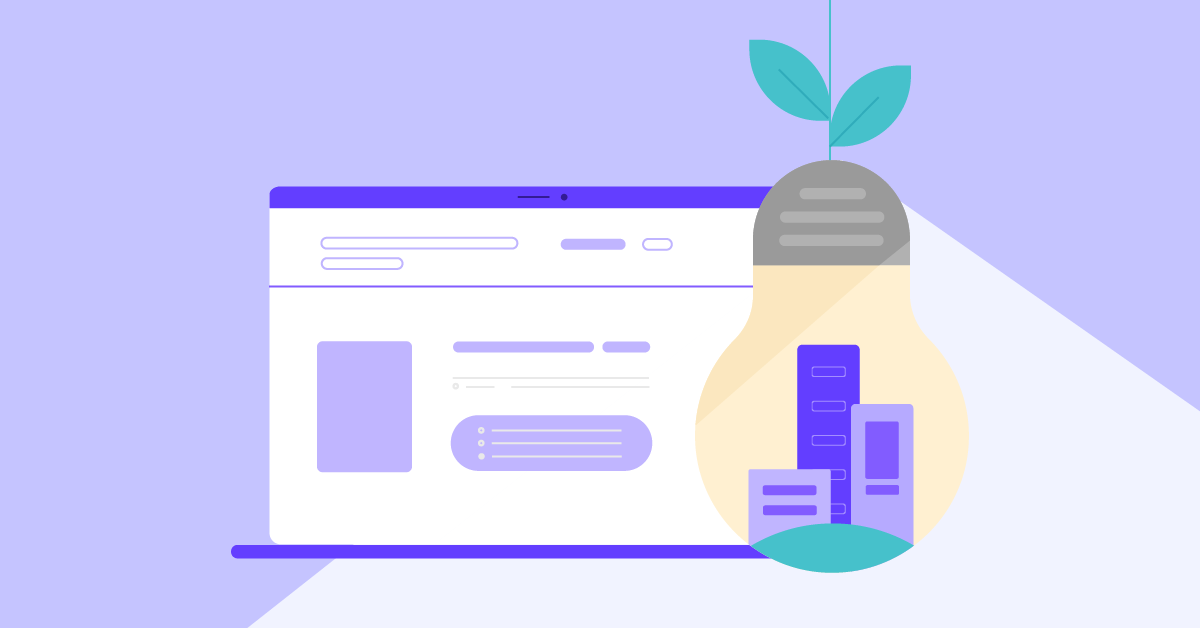 Sustainability is more than just a nice-to-have for modern businesses. It's a key differentiator for companies to stand out and thrive in a dynamic market.
Sustainability management enables you to plan, implement, and track your sustainability goals through a streamlined workflow.
It's a holistic approach to managing an organization's end-to-end operations and driving growth by keeping sustainability at the core.
💡
A well-crafted sustainability management strategy empowers teams to follow a concrete roadmap for achieving all targets within the promised timelines. It also sets you up for long-term growth, building the groundwork for a more eco-conscious setup in the future.
Let's break down this concept in more detail and share best practices to help you get started.
6 benefits of sustainability management
While many businesses have announced green policies on paper, few spend their efforts and investments on implementing them.
However, the changing market conditions and customer expectations have only elevated the benefits of embracing sustainability.
Here are the six core advantages of sustainability management:
Increased social responsibility
Systematizing your sustainability efforts makes your organization more socially responsible by consistently tracking your progress against predefined goals. In addition, a management framework encourages you to take more conscious action to fulfill your responsibilities toward the environment and contribute to social welfare.
Reduced environmental impact
A sustainability management framework outlines the key actions you must take to meet your targets. This means you're strategically planning for a positive environmental impact, like reducing your carbon footprint, recycling at a bigger scale, and removing single-use plastics, among other aspects.
Improved economic performance
Sustainability can directly impact your company's profitability. As a result, investors are increasingly considering ESG factors for taking up any projects. Besides, global ESG assets are projected to exceed $53 trillion by 2025, accounting for a third of the world's total assets under management. So building your environmental value can translate to economic gains too.
Compliance with regulations and laws
Environmental regulations and climate-related laws are subject to change at any time. Therefore, violating these norms can be detrimental to your business. However, with a management framework, you can effectively maximize compliance with sustainability regulations and stay ahead of the curve to face regulatory changes.
Enhanced reputation and brand image
Consumers worldwide are more inclined toward eco-conscious brands. Accenture's study proved this by revealing that 60% of people make more sustainable and environmentally friendly purchases. If you follow a sustainability strategy, you can position yourself as a mission-driven company and strengthen your image. On top of enhancing your reputation, it can also drive more sales.
Save big with energy-efficient resources
An added advantage of implementing a sustainability management framework is the reduced costs of standard utilities and equipment. In addition, you can use energy-efficient lighting, recycled supplies, and eco-friendly packaging to save more on your operational needs.
Different dimensions of sustainability management
Before building a sustainability management strategy for your organization, let's briefly look at four types of sustainability:
Social: This strategy prioritizes social good over everything else and encourages people to contribute positively to society for future generations. It doesn't pay as much attention to a company's growth as it does to building good relationships.

Economic: This strategy focuses on commercial capital and uses sustainability to create social equality. It emphasizes the need for sustainable economic growth and increased profits by efficiently using all available resources.

Integrated: This is an integrated strategy combining all other approaches. It seeks to create a holistic view of sustainability within an organization, creating opportunities for environmentally conscious business transformation.

Environmental: This strategy focuses on human welfare and nature over economic outcomes. It aims to eliminate the threats of climate change for future generations while maintaining strong profitability for a business.
Implementing sustainability management in your organization in 5 steps
A Deloitte Global survey found that over 80% of executives are concerned about climate change and want to take proactive action to prepare for it. Here's our 6-step playbook to implement sustainability management at your company:
Auditing and benchmarking current performance
Start by reviewing where you stand to outline the scope for transformation toward sustainability. Then, conduct in-depth research and analysis to identify improvement areas and optimization opportunities. Finally, spend some time understanding and mapping how your organization might be advancing the threats of climate change.
💡
Pro tip: Read local laws to check if you violate sustainability rules. Add this to your list of targets.
Setting sustainability goals and targets
Once you've audited your existing position, it's time to look to the future and define your sustainability goals. A spray-and-pray approach will not work for building sustainable operations and workflows. Instead, you need specific and company-centric objectives to act as the north star for your collective efforts.
Identifying sustainability drivers and opportunities
The next step is identifying the biggest drivers of sustainability within your company. This calls for internal inspection and review to pinpoint potential opportunities for positive change, like reducing energy consumption, minimizing waste, eliminating plastic usage, and more.
Take inputs from employees and all stakeholders to brainstorm innovative opportunities for your sustainability efforts.
Developing a sustainability management plan
Once you're done with all the legwork, you can draft your sustainability management strategy. Again, creating a team responsible for drafting, testing, launching, and maintaining this strategy is best.
Make your management plan easily accessible and hands-on to maximize its ROI. You should also create an iterative design for regular updates based on your progress.
Measuring and reporting on sustainability performance
Creating a plan is just the first step; the more important part is monitoring and evaluating your performance. You must stay on top of your progress to see if your strategy works well. This will also help identify the main challenges holding you back and how you can optimize your efforts.
Four aspects of sustainability management in the supply chain
Many organizations are shifting their focus to sustainability concerns, with 59% of companies investing in sustainable supply chains. Here are for key aspects of sustainability management in the supply chain:
Procurement and sourcing: Sustainability management is for making tactical decisions to make the procurement process more eco-friendly and less wasteful. It should minimize the impact of sourcing supplies on the environment.

Logistics and transportation: Sustainability management aims to incorporate more eco-friendly processes for storing and distributing goods. Since transport is one of the biggest contributors to CO2 emissions, this element aims to decrease its negative effects.

Supplier management: Businesses must reconsider their supplier relationships based on sustainability considerations. Sustainability management calls for more transparent supplier-buyer relationships based on environmentally friendly practices.

Data analysis and technology: With real-time analytics, companies can stay on top of their sustainability efforts and inefficiencies. Powerful technology functions help businesses track performance, optimize SCM capabilities, and create a carbon-efficient infrastructure.
Three essential sustainability management best practices
Now that you're ready to design and roll out your sustainability management program note these three best practices to get the best outputs:
Incorporating sustainability into strategic planning
Sustainability shouldn't be an afterthought for your team. But, unfortunately, a Deloitte report indicates that most companies fail at sustainability management due to short-sighted planning.
Instead, consider it a decisive part of your strategic planning process to prepare your organization better and take real action toward your goals. Bring a conscious shift in your company to include sustainability in your strategic business plans by:
Reviewing current performance
Designing processes for implementation
Creating a business case with commercial value
Building a fail-proof system for monitoring and maintenance
Using sustainability management systems
Choose a sustainability management system (SMS) to design a seamless system for executing and managing your sustainability processes. First, lay down your overall goals, set guidelines for different tasks, and build supporting resources to improve performance. Then, pick an SMS tool to reach closer to your goals.
Collaborating with partners and stakeholders
Driving sustainability anywhere requires collective effort. Encourage your employees, partners, and stakeholders to participate in your sustainability management efforts. Educate them about the expected impact and engage them in relevant activities to send your message.
How Facilio's sustainability management solution helps you achieve portfolio-wide efficiency
Not investing in sustainability management can cost you heavily. For example, 33% of companies surveyed reported losing business to their competitors because of insufficient climate practices.
That's why you need a solution like Facilio to take over your sustainability management efforts and ramp up your efficiency.
Powered by IoT technology, Facilio gathers real-time data on your energy performance and visualizes these insights into interactive dashboards.
As a result, powerful analytics and reports give you deeper visibility into your energy-related savings. The tool also lets you create unlimited EnPIs to map daily improvements or identify any obstacles in your energy consumption.
Get started now.
Tap into the power of ML to generate predictive intelligence, diagnose problems, and see all your KPIs in action together.