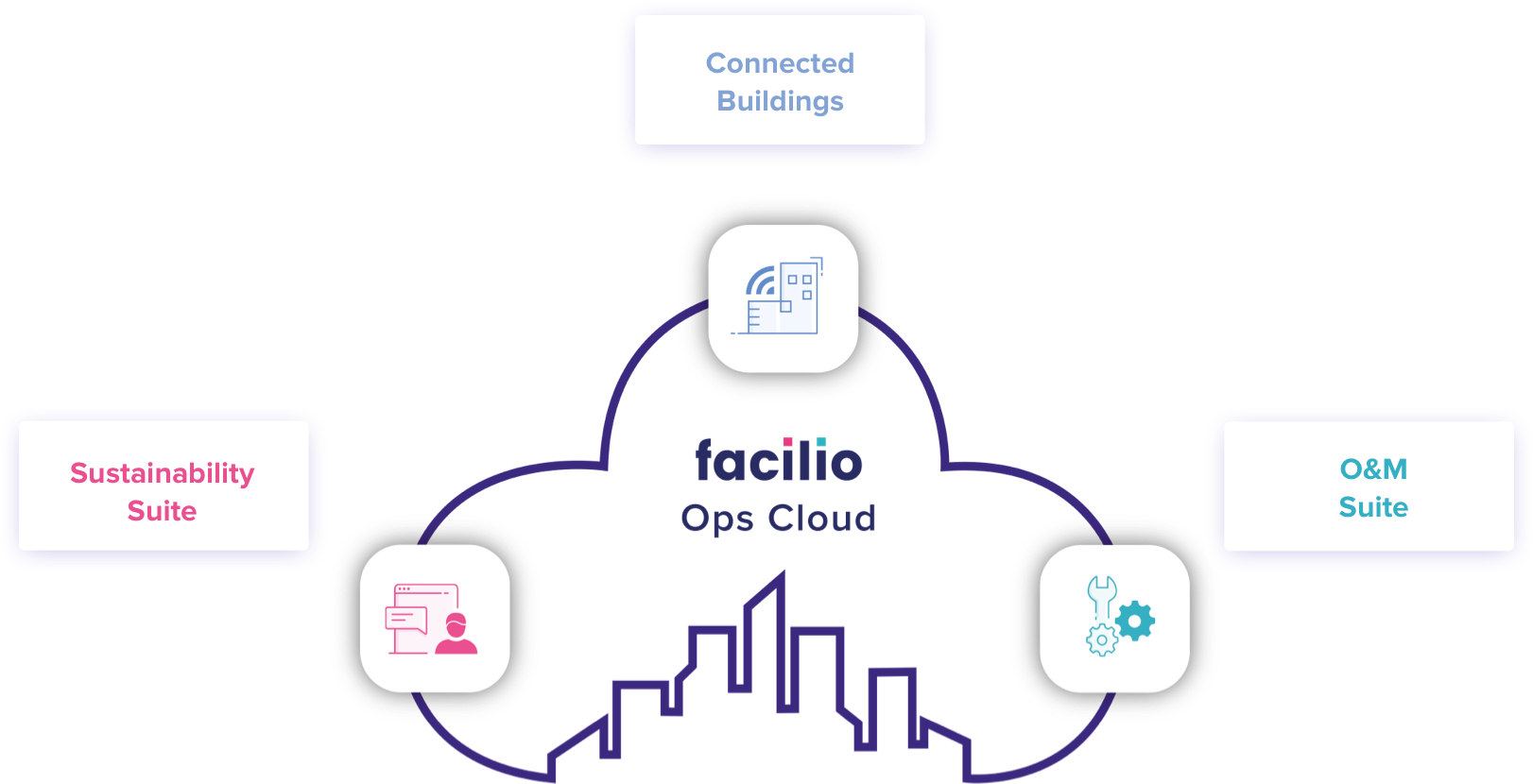 Facilio relies on a suite of AWS products that allow customers to:

Scale at ease | AWS API Gateway
Amazon API Gateway is a fully managed service that makes it easy for Facilio developers to create, publish, maintain, monitor, and secure APIs at any scale.
Real-Time Two-Way Communication:
Facilio can now create RESTful APIs and WebSocket APIs that enable quick two-way data transmission
Data Driven Decisions:
Clients can now view data from multiple applications at one place in real time – allowing them to make better business decisions.

Manage data efficiently | AWS Cloud Watch
CloudWatch provides data and actionable insights to monitor applications, respond to system-wide performance changes, and optimize resource utilization.
Seamless Operation of Client Apps:
Facilio can now detect anomalous behavior, set alarms, visualize logs and metrics side by side, take automated actions, troubleshoot issues, and discover insights that keep client apps running smoothly.
Systematic Processes:
Multiple clients can now access Facilio with the knowledge that their experience will be seamless and their workloads can be processed efficiently.

Reliable & High Performance Agility | AWS RDS
Amazon RDS makes it easy to use replication to enhance availability and reliability for production workloads. Amazon RDS is known for its durable, high-performance, agile and easy to administer structure. Facilio can now leverage this to provide: Using the Multi-AZ deployment option, Facilio can run mission-critical workloads with high availability and built-in automated fail-over from our primary database to a synchronously replicated secondary database.
Quick Turnaround Time:
AWS RDS gives Facilio the capability to launch databases with pre configured parameters which in turn benefits the clients as their turnaround time is shortened dramatically.
Improved Data Security:
RDS also allows for database encryption to ensure data and backups stored are both secure.

Secure & Sizeable Platform | AWS EC2
Amazon EC2 delivers secure, reliable, high-performance, and cost-effective compute infrastructure to meet demanding business needs. Amazon EC2 provides the broadest and deepest instance choices to match client workload needs. Amazon EC2 locations are composed of Regions and Availability Zones. Availability Zones are distinct locations that are engineered to be insulated from failures in other Availability Zones and provide inexpensive, low latency network connectivity to other Availability Zones in the same Region.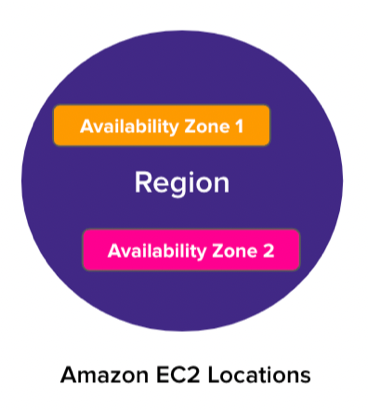 Failure Protection Engineering:
By launching instances in separate Availability Zones, the Facilio platform can protect client applications from failure of a single location.
Lower costs, Better Storage:
Partnering with Amazon EC2's renowned global infrastructure, Facilio provides a more robust storage network that drives down costs and optimizes capacity.
Given high transaction volumes, Facilio handles the burden of paying for storage space, allowing you to redirect productivity and improve customer experience.
Facilio customers benefit from this partnership with AWS which allows them to scale at ease without having to worry about the performance no matter how small or large scale their operations might be.
ß
Future-proof your buildings today