Creating A Strategic Asset Management Plan (SAMP) With Five Handy Steps
Strategic asset management (SAM) is a top-down equipment management framework for long-term maintenance and operation planning. This approach prioritizes long-term physical asset investments while balancing capital and operational expenditure from a total expenditure (TOTEX) standpoint.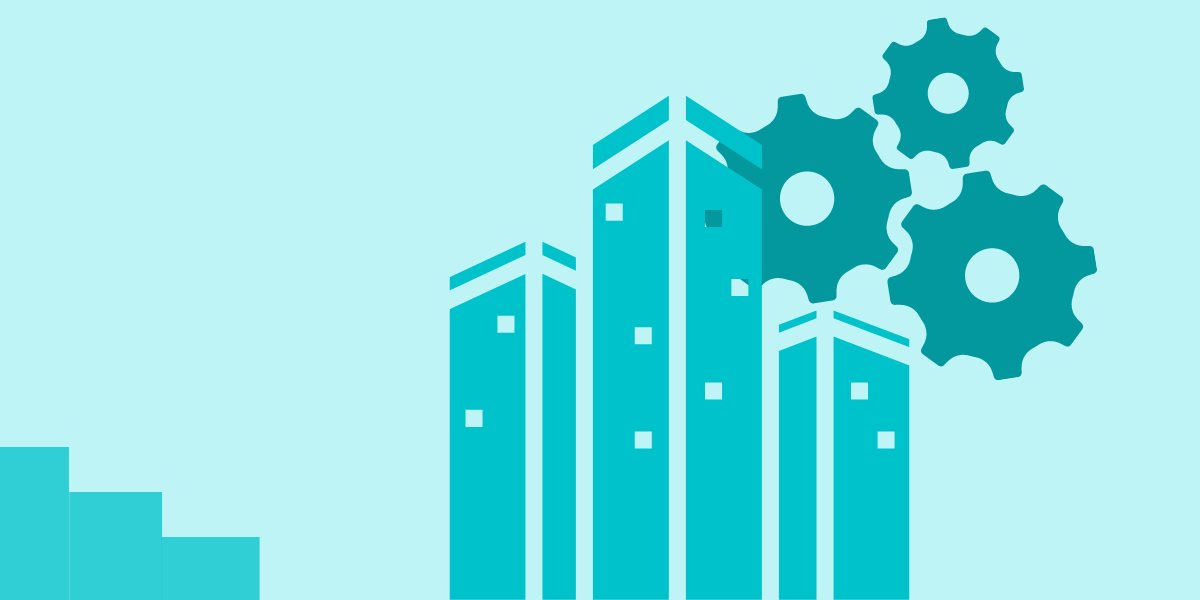 An asset management strategy is a high-level, strategic plan that defines the framework for accomplishing asset management objectives in an organization. It includes asset acquisition, planning, and maintenance.
An effective asset management strategy helps asset managers optimize the value and performance of tangible and intangible assets throughout the asset lifecycle.
As a result, you can reduce asset downtime, save on repair costs, increase productivity, and boost profitability.
By the end of this article, you will learn how to develop a strategic asset management plan and ways to simplify it with a computerized maintenance management system (CMMS).
Why is an asset management strategy important?
An asset management strategy helps you create a long-term asset maintenance plan which eases asset condition assessment and optimization.
The result is a better return on asset (ROA), improved decision-making, and efficient resource allocation.
Improved decision-making: An asset management strategy equips you with critical asset information to inform decisions like asset shutdown, turnaround, and outage (STO) to repair or replacement to operating expense (OpEx) prioritization.

So, you're better able to combine financial and non-financial strategies for decision-making and meeting the asset management objectives of the organization.
Reduced costs: An asset management strategy also puts checks in place to track under-used, duplicate, or overused assets. This knowledge of asset utilization drives your understanding of equipment health.

For example, overused assets are more likely to experience breakdowns at frequent intervals and go through costly repairs. Linking preventive maintenance with an asset management strategy helps you ensure cost savings and reduce the total cost of ownership (TCO).
Better resource allocation: An asset management strategy helps you identify which assets cause bottlenecks, those that need upgrades or replacements, and how you can use the assets at your disposal to reach facility goals and objectives with maximum efficiency.
💡
The most effective way to maximize the value of production assets is to set them up for long-term success with strategic asset management.
What is strategic asset management?
Strategic asset management (SAM) is a top-down equipment management framework for long-term maintenance and operation planning.
This approach prioritizes long-term physical asset investments while balancing capital and operational expenditure from a total expenditure (TOTEX) standpoint.
An SAM framework provides a holistic view of current asset needs and what you'll need 5, 10, or 20+ years down the line.
This framework gives you the data you need to make asset decisions that align with the company's goals, instead of relying on budget and guesswork to manage assets.
💡
According to
ISO 55001
, a strategic asset management plan (SAMP):
• Helps you develop asset management plans.
• Illustrates ways to convert organizational goals into asset management objectives.
• Shows ways to use an asset management system to accomplish asset management objectives.
What does an asset management strategy include?
SAM dives deep into the following areas to help you maximize the return on every dollar you spend.
Asset inventory
Understanding the assets you own, their state, energy utilization, useful life, and whereabouts helps you create a single source of truth for all decisions.
If you've been using pen-and-paper inventory or spreadsheets to assign unique ID numbers and maintain asset records, it's time to migrate to an asset management system.
An infrastructure asset management system simplifies the upkeep of asset information. Plus, it helps you form a basis for maintenance planning, resource allocation, and continuous assessment.
Asset prioritization
Assessing assets and how critical they are for smooth business operations is vital to asset management success. To rank assets, you need to answer two questions:
What are the chances of any asset experiencing failure?
What are the consequences of asset failure?
Set parameters to define the probability and consequences of an asset's failure. This will allow you to establish risk tolerance levels and rank assets by criticality. Also, concentrate on the most critical assets to get the most out of your investment.
Maintenance plans
Create maintenance schedules for each asset based on manufacturer recommendations, location, condition, and impact on operations.
For example, production assets running infrequently will benefit from corrective maintenance, whereas highly critical assets need total productive maintenance to stay in good shape.
Life cycle management
Prioritize maintenance for assets based on risk, energy consumption, cost of replacement, or whichever factor matters most to you.
This eases day-to-day resource management and reliability engineering for assets. Additionally, it helps you figure out the capital budget for asset upkeep as per operation and maintenance (O&M) manuals.
Performance monitoring
Your SAMP should also include a reliability-centered maintenance process that monitors asset conditions.
ISO 55000, the international asset management standard, requires you to report on asset performance and the effectiveness of the asset management system.
The best way to meet this requirement is to leverage both reactive and proactive monitoring.
Reactive monitoring uses periodic audits to spot existing nonconformities in an asset management system and find asset deterioration, or failures.
Proactive monitoring incorporates procedures in your asset monitoring process to find what's affecting asset performance and reliability.
You can also use leading and lagging metrics, like energy usage per unit or labor hours per unit, to understand what needs breakdown maintenance or how to reduce failure-centric deficiencies.
Budgeting
SAMP is essential to determine which goals are realistic, or if you'll have sufficient funds to maintain assets for the desired level of service.
Maintaining an asset register with asset-related transactions also helps you tackle fixed asset depreciation and asset revaluation for fiscal reporting.
Risk management
Define a risk tolerance policy to measure safety and environmental risks to inform contingency plans to address specific risks.
These elements help you consistently meet service levels, manage utilities without service interruptions, and generate predictable revenues.
What are the pillars of an asset management strategy?
A good asset management strategy relies on five key pillars to boost asset productivity while minimizing asset costs.
Asset classification involves registering and sorting assets systematically based on their properties and attributes for easy asset management.
Centralized asset information means you have all important asset data in one place. Companies using spreadsheets to manage asset information often struggle with data redundancy. Using an enterprise asset management system improves your asset management efficiency.
Asset indicators offer real-time insights into asset performance. Common maintenance KPIs include mean time to repair, mean time between failures, availability, and downtime. They tell you which assets are more reliable and which have the longest downtimes.
Maintenance plan usually combines preventive, corrective, and predictive maintenance techniques.
You can leverage a CMMS to plan and automate key maintenance tasks like:
Preventive maintenance scheduling
Unplanned and planned maintenance management
Work order management
Asset inventory tracking
Real-time asset performance monitoring
Energy consumption tracking
Maintenance reporting
Asset calibration involves scheduling, planning, executing, and analyzing equipment calibrations. Consider setting and meeting due dates for internal and external calibrations.
Now that you know the what, let's focus on the how.
5 steps to develop an asset management strategy
As you build or refine your asset management strategy, use these steps to reduce expenses and maximize asset performance.
1. Review the organization's structure
Start by understanding how your organization operates or makes investment decisions. Then, you can focus on creating asset management goals that align with business objectives. Consider presenting strategic ideas to management and staff to win their confidence and support.
2. Conduct an asset condition assessment
Periodic asset monitoring gives you crucial data on the condition of each asset in your facility. This data tells you if the asset needs preventive maintenance to reach its expected useful life.
3. Prepare and implement an asset management action plan
These asset management initiatives altogether help you create an action plan. This implementation plan must support the current business cycle.
💡
Your asset management plan should have:

• Priority of each task, along with necessary resources.
• A timeframe for each task or improvement activity.
• Dependency on business functions or teams to complete each task.
• Consider creating a mix of short-, mid-, and long-term initiatives to ensure the availability of funds and staff for successful implementation.
4. Review and monitor your progress
With an asset management system, you can capture data about asset performance and use it to optimize investment decisions.
Progress monitoring also reveals critical areas that you should prioritize in the next enterprise asset management strategy planning cycle.
5. Get feedback from all stakeholders
Conduct panels and focus groups with staff to hear their thoughts on existing asset management processes. This feedback lets you develop more effective solutions to meet organizational expectations.
Creating, enforcing, and m0nitoring the effectiveness of your strategic asset management plan is simple with a CMMS software.
Leverage a CMMS to streamline and automate 360° asset lifecycle management
A CMMS centralizes asset maintenance and performance data so you can easily track asset utilization, improve ROA, and stay compliant.
Modern maintenance management software like Facilio's Connected CMMS also use IoT and machine learning to understand asset health and performance, and proactively maintain them to keep them performing at their peak, and prolong useful life.
Further, it simplifies asset condition assessment and digitizes compliance to realize improved asset value. It also gives data-driven insights for optimizing performance, health, and energy efficiency for different assets.
Overtime, using machine learning algorithms, it understands the faults and failures an asset is prone to, and determines failure modes to help you proactively tend to its maintenance needs.
The mockup shows how, by analyzing root cause of failure and automatically creating work orders, Facilio helps you eliminate unplanned equipment downtimes.
If you'd like to learn more about how Facilio's Connected CMMS can help your organization switch from reactive to proactive maintenance, and keep your assets healthy and productive, our product experts are only a click away!
Keeping your assets humming along is simple with Facilio.
Get a demo