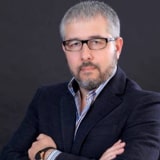 Firas Obeido
CTO, Smart Automation Energy
The apprehensions around physical retrofits are real, especially for large facilities with pre-existing automation - so having a single tool to track and improve asset performance in real-time is incredible. Facilio is our fast track to smarter and sustainable operations.
We are Proud of
Leveraging technology to innovate constantly.
Numbers that Matter
Consistent 32.5% savings/month at Al Seef Tower that got us Retrofit Building of the Year award.
Favorite Facilio Feature
We love their FDD rule library and predictive analytics.
Our Sustainability Thumb Rule
Tech-driven ESCO Model is the future.
THE BEGINNING
Delivering Future-ready Sustainable Facilities
Smart Automation Energy, a growing ESCO passionate about sustainability, is committed to achieving highly ambitious energy management goals in buildings. As an ESCO that is constantly looking to maximize energy efficiency, Smart AE has earned a reputation for delivering ultra-efficient energy retrofit projects across different sectors, including commercial and government properties.
For Firas Obeido, CTO at Smart AE, the intent to innovate new ways of optimising energy led him to adopt a technology-led approach to energy retrofits, that has helped him deliver consistent energy savings and a key differentiator in their growth.
THE CHALLENGE
How to Maximize ROI from Energy Efficiency?
Firas, like many other ESCOs, realized that, to guarantee positive ROI on every sustainability project, they need to achieve continuous efficiency in buildings, every single day. Today, the gap between building automation and everyday facility workflows limits the ability of buildings to leverage goldmines of data for real-time insights and continuous improvements.

Like many ESCOs, Firas and his team faced several challenges while implementing energy initiatives in commercial buildings, ranging from high capex perceptions of implementing efficiency to an absence of benchmarks for realizing true sustainability ROI.
3 Key challenges with the existing ESCO model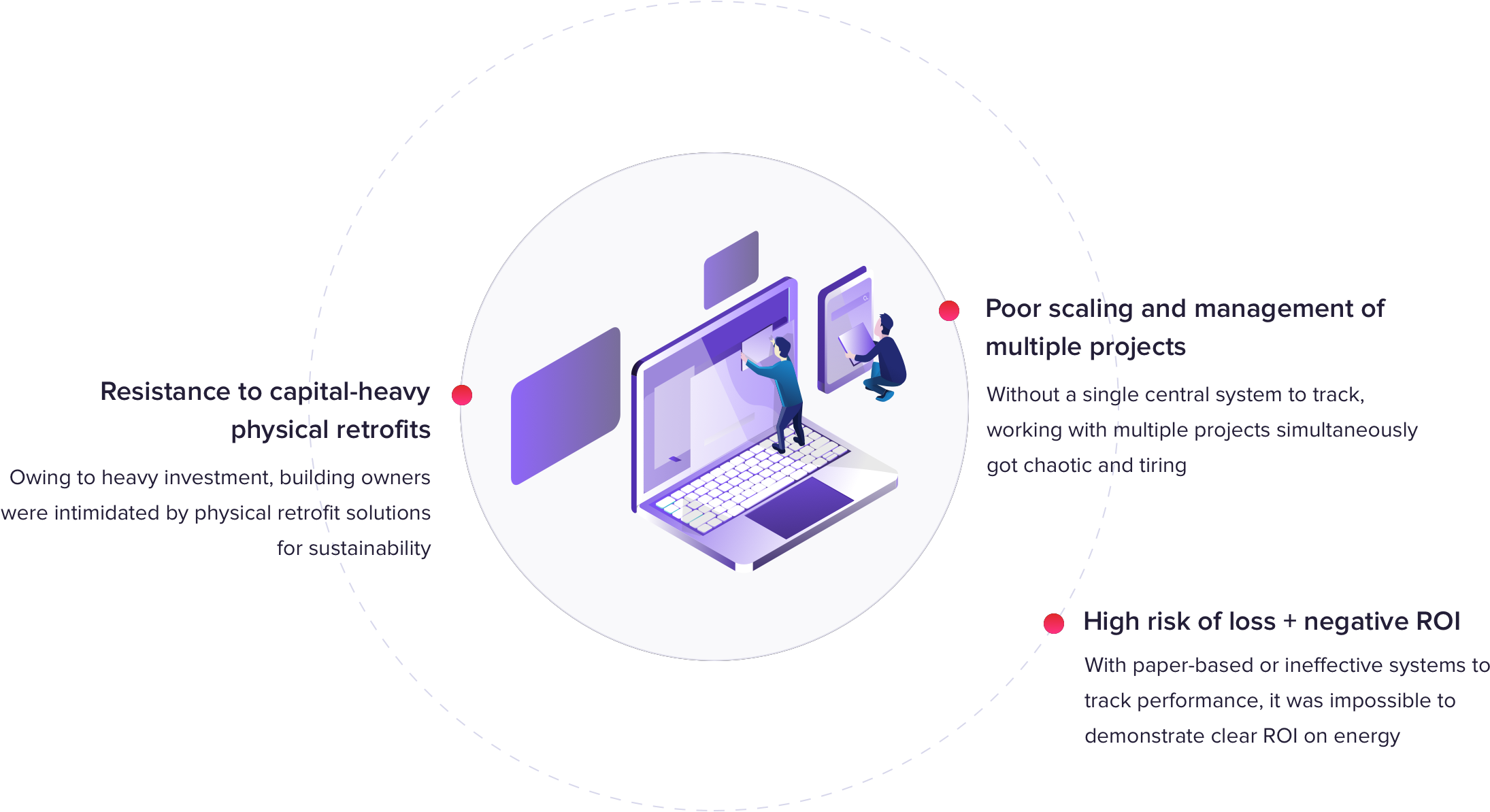 THE CLEAR SOLUTION
Enabling Predictive Sustainability Everyday - Digital Retrofits using Facilio
Introduced to Facilio, Firas and his team were not just able to meet their clients' energy goals, but also predictively analyze the performance of buildings. With Facilio, Smart AE could strategize ways to optimize, step up energy savings in Dubai's iconic 43 stories high rise building - Al Seef - in real-time.

Smart + Sustainable Family - Cheerful welcome for Facilio by Smart AE at their office
So why did Smart AE choose Facilio?
Passionate about pushing the boundaries of efficiency and providing a sustainable makeover to their customers, Firas and Smart AE team were able to use Facilio to achieve the following
Optimize building performance, in real-time

Facilio's Workflow Engine
to set up and trigger alarms for energy inefficiencies/anomalies such as overcooling, overheating, etc. and strategize performance.

Facilio's Root Cause Analysis
for drilled-down problem breakdown and faster resolution.

Facilio's Condition-based Maintenance
to automate work orders from anomalies and act quickly with contextual real- time data.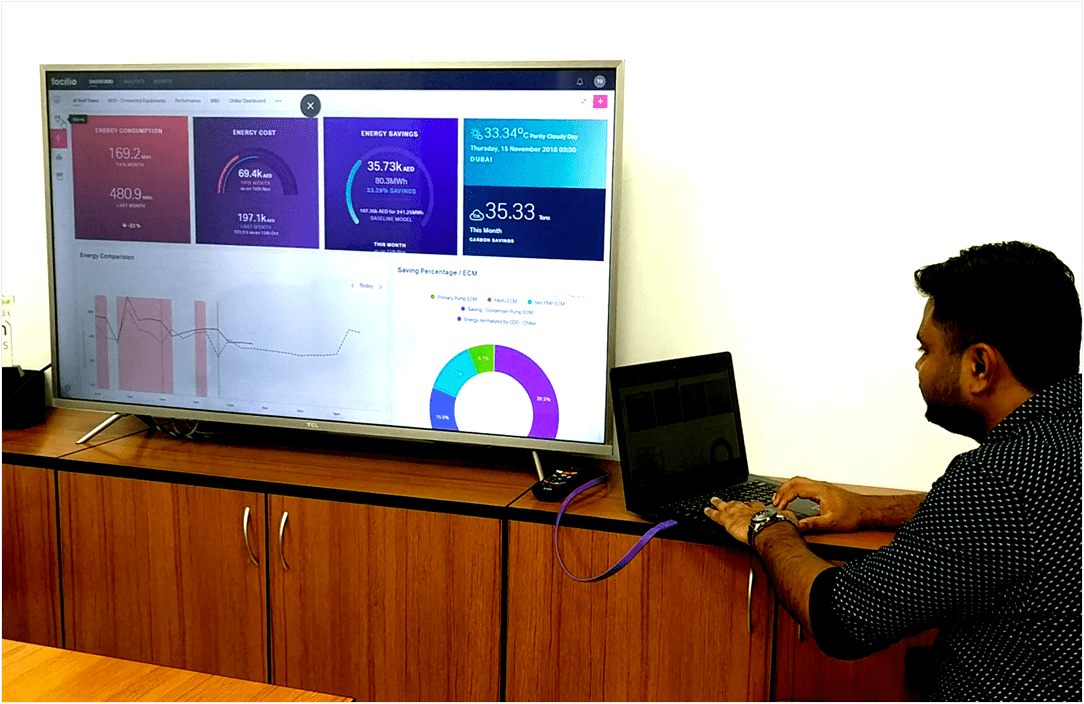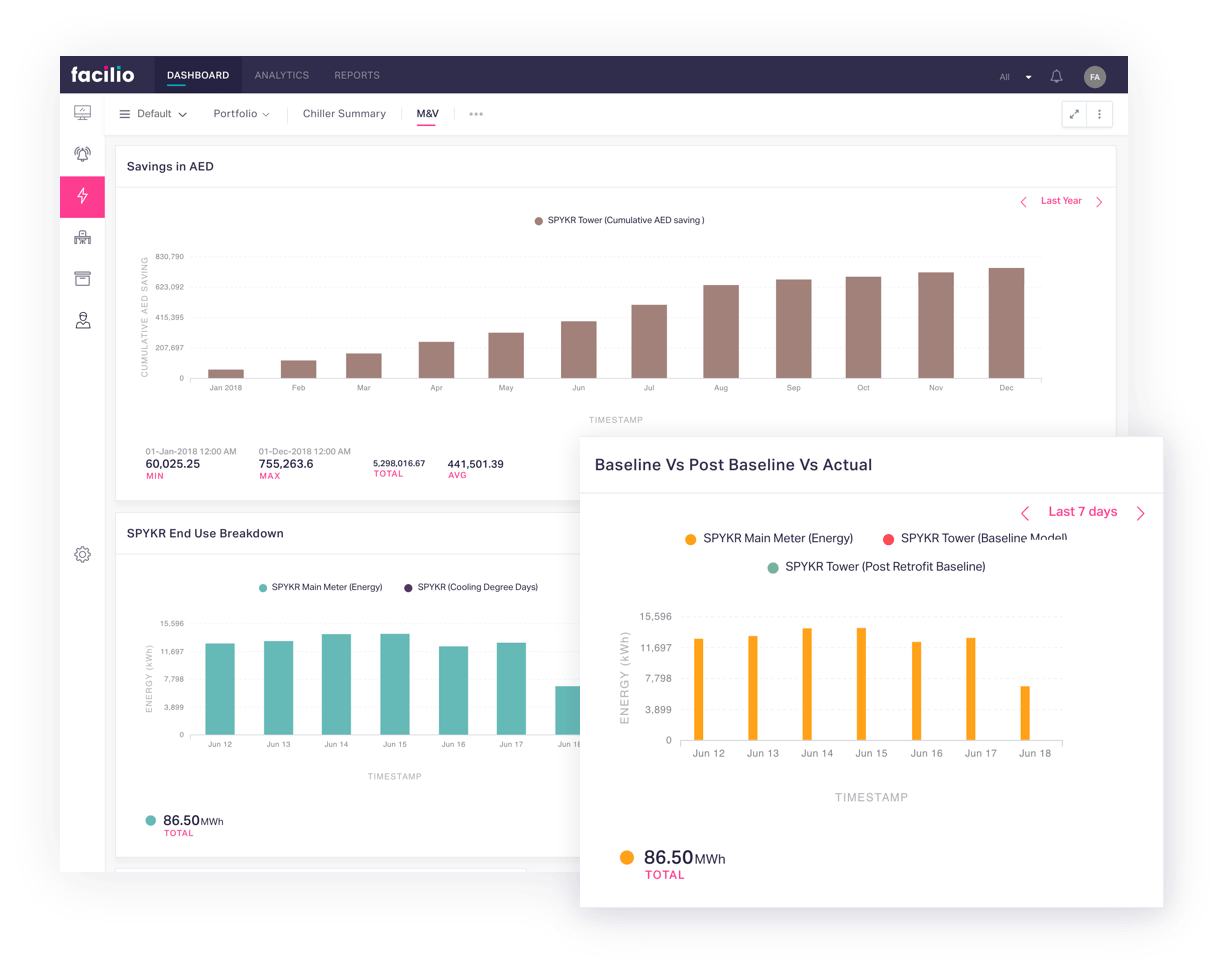 Demonstrate clear Energy ROI

Facilio's Edge Software
Software to integrate with existing automation systems like BMS, HVAC, energy meter etc. and track asset and energy data in real-time.

Facilio's Custom Formula Builder
to derive complex key performance indicators and KPI reports for monitoring wastage

Facilio's Baseline Operations
to compare post-retrofit energy usage against set baseline and correct off-baseline performance

Facilio's Measurement & Verification (M&V) Reports
to show month-on-month cost and energy savings to their customers
Scale faster, Grow consistent

Facilio's Mobile Work Orders
to empower their teams to collaborate faster, be more responsive and act quickly

Facilio's Extensive FDD Rule Library
to replicate past learnings and performance tuning workflows across their portfolio and scale efficiently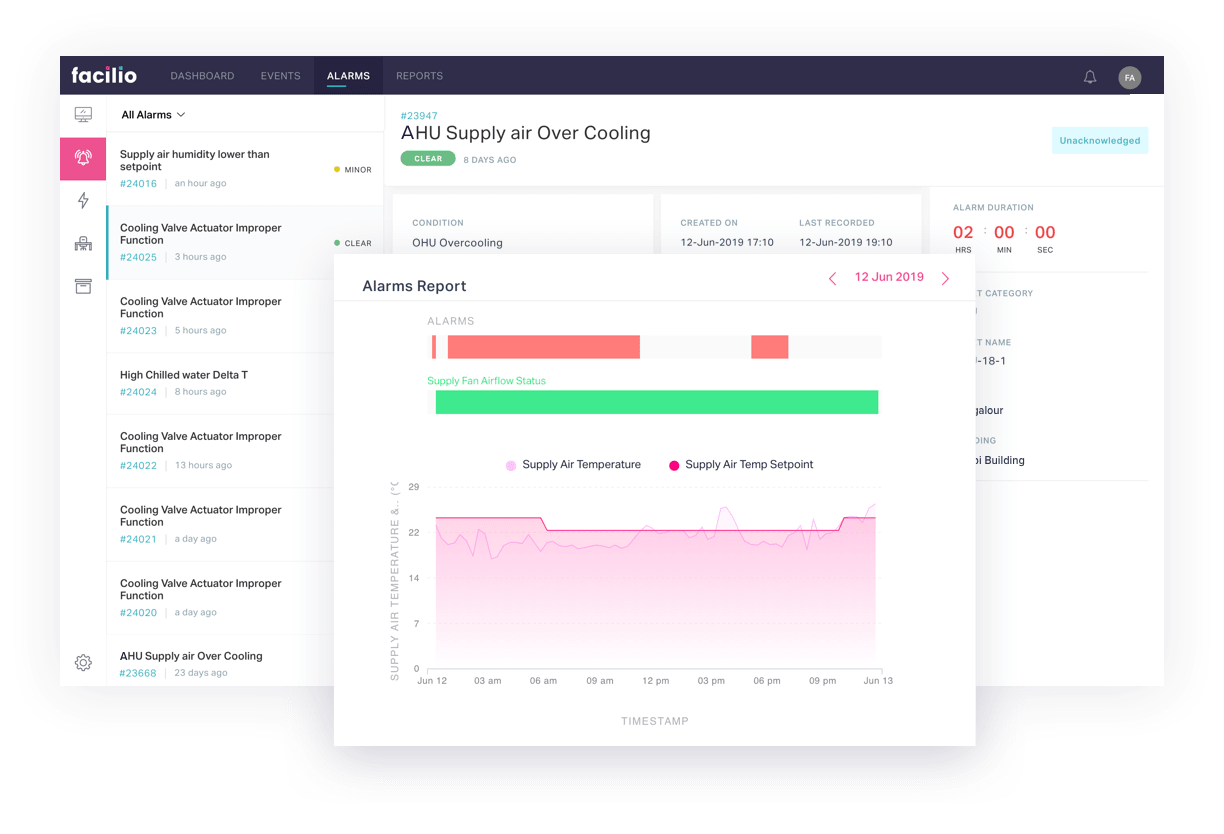 THE CLEAR SOLUTION
Smart + Sustainable Tomorrow empowered with Technology
With a tech-driven ESCO model at the helm of their strategy, Firas and team want to deliver seamless and consistent energy value to our clients. And with futuristic and unified technology like Facilio as a partner, they could scale their energy expertise to bigger and better initiatives and make sustainability an everyday affair. We are happy and excited that the future of smart and sustainable buildings is here.