Ahead of the Curve: The Top 10 Web-Based CMMS of 2023
Web-based CMMS is an online software solution that streamlines and optimizes maintenance processes. It facilitates scheduling, tracking, and managing maintenance activities for equipment, assets, and facilities, all accessible through a web browser. Discover the top 10 best CMMS software in 2023.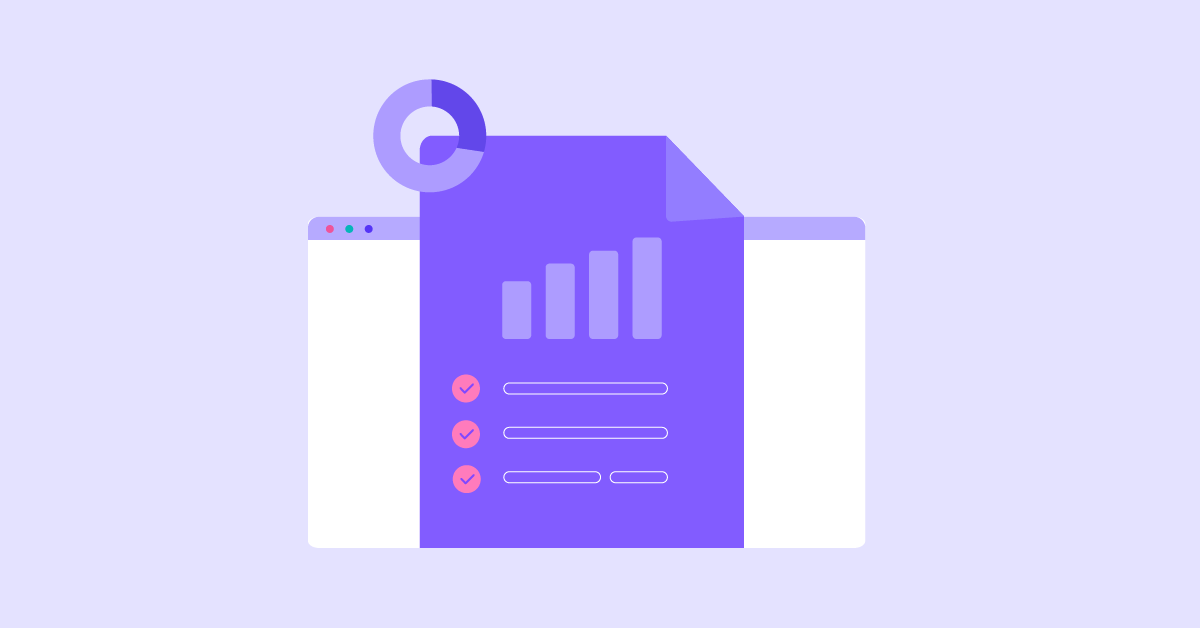 Legacy and on-premise Computerized Maintenance Management Software (CMMS) have been around for over two decades, and they have served organizations well during that time.
As the role of operations and maintenance (O&M) teams transitioned from the backend to the C-Suite, there was a need for operations technology to adapt, evolve, and solve for the new O&M challenges.
O&M teams are now responsible for a wider range of tasks, including asset management, preventive maintenance, and predictive maintenance. So, CMMS, which is an operations technology staple, had to evolve from being simply a system of records for maintenance logs.
Naturally, CMMS vendors turned to the cloud.
What is a web-based CMMS?
Web-based CMMS software provides a centralized repository for all O&M data to enable them to normalize various data sets and draw actionable insights to track asset performance, schedule preventive maintenance, enable predictive/condition-based maintenance, and drive sustainability initiatives.
Advantages a web-based CMMS offers over on-premise CMMS
Web-based CMMS software are more scalable, accessible, secure, and cost-effective solutions compared with legacy and on-premise CMMS software.
They also offer a number of features like real-time data extraction, mobile access, and, analytics and dashboarding that enable O&M teams to streamline processes and drive data-backed operations, even at a portfolio scale, while getting all stakeholders on board and keeping them on the same page at all times.
Over the past two decades, many CMMS solutions have made their way into the market. While everybody loves options, it might be difficult to cut through the noise and narrow down options in your evaluation journey.
Being in the market, we have discovered many solutions in the space and have heard from customers about the good, bad, and ugly of the different CMMS they've used as well.
We put together all of these insights together to come up with a list of the 10 best CMMS in the market today. We've included CMMS that serve large enterprises and SMBs, those that are built to make life for technicians easy, and also the ones that cater to all O&M stakeholders.
These CMMS software solutions offer a variety of features and benefits, including:
Asset tracking and management
Work order management
Preventive maintenance scheduling
Inventory management
Reporting and analytics
Mobile access
Integration with other software
Let's dive right in.
Top 10 best web-based CMMS software in 2023
Facilio
Limble CMMS
UpKeep
Fiix
Brightly Asset Essentials
Corrigo Enterprise CMMS
Fracttal One
WebTMA
eMaint CMMS
MVP One
Facilio is a cloud-based property operations platform that offers solutions for maintenance and asset operations, sustainability management, refrigeration optimization, space management, and more.
It's CMMS solution, the Connected CMMS is built for the modern O&M teams and the challenges they face in transitioning to more strategic roles in organizations from the backend.
It uses the Internet of Things (IoT) and machine learning (ML) to enable operations management in real-time and at a portfolio scale.
It integrates seamlessly with your existing BMS/BAS, essential business software, and other site level systems with ease to enable bi-directional communication for process automation.
This means, it not only records maintenance logs, asset information, and work orders, but also enables automates real-time monitoring and optimization of assets to eliminate downtime and related costs.
It is infinitely scalable and is flexible to quickly accommodate all evolving O&M needs, allowing you complete freedom to run your operations exactly as you need without the hassle of configuring multiple point systems with every strategy change.
With a truly centralized, and intelligent O&M command center at the heart of your operations, you are well poised to achieve operational excellence with data-driven initiatives that give you a competitive edge, now and forever.
In the words of Paul Vandervlis, the General Manager of Investa, Australia's leading CRE,
We are confident that Facilio will be a trusted technology partner to investa as we continue to deliver a scalable and nimble operational experience for our clients and other stakeholders.
Investa's facilities management teams conducted their day-to-day operations through complicated, point solutions that functioned in silos with manual workflows and tracking.
They tracked their 150+ vendors across three different databases—one each for payments, on-site safety and work orders. They relied heavily on vendors for systems and data around invoices, quotes and performance metrics.
This presented significant challenges in managing maintenance activities and concierge services at scale.
Facilio's Connected CMMS overcame these challenges and enabled integrated, scalable portfolio operations for Investa within five months of MVP.
Here's what Facilio's Connected CMMS solutioned for Investa:
Synthesized asset repository and history
Planned management of maintenance routines, tenant requests and work orders
Integrated contractor KPIs and SLAs, inspections, incident and compliance management and financial management
Enabled user-centric apps such as tenant app, technician app, etc.
We'd love to learn about your O&M challenges and get solving for you too.
2. Limble CMMS
Limble CMMS is another cloud-based CMMS software designed for small and medium-sized businesses. It is known for its easy-to-use mobile interface that is built to make life easy for technicians on the field.
3. UpKeep
UpKeep is a cloud-based CMMS software that offers a wide range of features, including asset tracking, work order management, preventive maintenance scheduling, and inventory management. UpKeep also has a mobile app that allows users to access their data from anywhere.
4. Fiix
Fiix is a cloud-based CMMS software known for its advanced features, including asset tracking, work order management, preventive maintenance scheduling, inventory management, and reporting and analytics. It is designed for SMBs and large enterprises.
5. Brightly Asset Essentials
Brightly Asset Essentials offers cloud-based CMMS software for small and medium-sized businesses. It is known for its easy-to-use interface and its affordability. It offers a mobile app for easy access as well.
6. Corrigo Enterprise CMMS
Corrigo Enterprise CMMS offers a wide range of features, including asset tracking, work order management, preventive maintenance scheduling, inventory management, reporting and analytics, and more advanced features like workflow automation as well. Users however indicated that this solution can be somewhat complex to set up and use.
7. Fracttal One
Fracttal One is a cloud-based CMMS software that is known for its ease of use and its ability to scale to meet the needs of growing businesses. While it may not offer as many features as many other vendors do, it does a good job at delivering value for the needs of smaller O&M teams.
8. WebTMA
WebTMA is a cloud-based CMMS software is built for manufacturing and industrial organizations. It offers a wide range of features, including asset tracking, work order management, PM scheduling, inventory management, analytics, and compliance management. It may not be the easiest to implement and use, but users in their target verticles are mostly happy with the functionality.
9. eMaint CMMS
eMaint CMMS is a cloud-based CMMS software that needs no introduction. Built for small and medium-sized businesses, it offers asset tracking, work order management, preventive maintenance scheduling, inventory management, and reporting and analytics. It may be slow at times, but if real-time data isn't a priority for you, it might work just fine.
10. MVP One
MVP One is designed for SMBs, offering including asset tracking, work order management, preventive maintenance scheduling, inventory management, and reporting and analytics. It is not as scalable as many other options, but offers a free plan for up to 10 assets so you can try it before you commit.
Checklist for evaluating web-based CMMS solutions
As you evaluate web-based CMMS software, it's crucial to ask relevant questions that directly impact your maintenance processes and overall efficiency.
Inquire about customization options, scalability, security measures, and integration capabilities to select a CMMS solution that perfectly fits your maintenance workflows, empowers your team, and maximizes productivity and asset performance.
Consider these aspects carefully to pick a CMMS software that is tailored to your specific needs and delivers tangible benefits for your organization:
Is the software cloud-based, and what are the advantages of using a web-based solution over on-premise alternatives?
What features does the CMMS offer? (e.g., work order management, preventive maintenance scheduling, asset tracking, inventory management, reporting, mobile accessibility)
How user-friendly is the interface? Is the navigation intuitive and easy to learn?
Can the CMMS be customized to suit specific maintenance needs and workflows?
Does the software support integration with other systems or third-party applications (e.g., ERP systems, IoT devices)?
How does the software handle data security and privacy? What encryption and authentication measures are in place?
What are the available pricing plans? Is it based on the number of users, assets, or other factors?
Does the CMMS provide real-time tracking of work orders and asset statuses?
How does the software handle maintenance requests? Is there a portal for users to submit requests easily?
Is there a mobile app available for technicians to access the CMMS on-the-go?
What kind of reporting and analytics capabilities does the CMMS offer?
How does the system handle preventive maintenance scheduling? Can it automatically generate and assign tasks?
What kind of customer support and training options are available?
Does the CMMS offer multi-language support, especially if you have a diverse workforce?
Is the software scalable to accommodate the growth of the organization and its maintenance needs?
Can the CMMS handle different types of assets and equipment, such as facilities, vehicles, or production machinery?
Are there any limitations on the number of work orders or assets that can be managed within the system?
How does the CMMS handle downtime and emergency maintenance situations?
What is the backup and disaster recovery plan for data stored in the CMMS?
Can the software generate maintenance history and performance reports for audit purposes or to comply with regulatory requirements?
Feel free to add or modify these questions based on your specific requirements and preferences to help you assess the suitability of the web-based CMMS software for your organization's maintenance management needs.
Facilio's Connected CMMS ticks all of these boxes, and then some more. We're also known for delivering any custom solutions you may need at the speed of customer, with an interface that's intuitive and easy to use, and unwavering customer support throughout your journey with us.
Book a demo with us to see Facilio's Connected CMMS in action!