Workplace Management: What is it & How Can Your Business Benefit from it?
Workplace management refers to the processes, practices, and strategies used to manage and oversee the daily operations of a workplace. It involves coordinating the activities of employees, setting policies and procedures, and ensuring that the workplace runs smoothly and efficiently.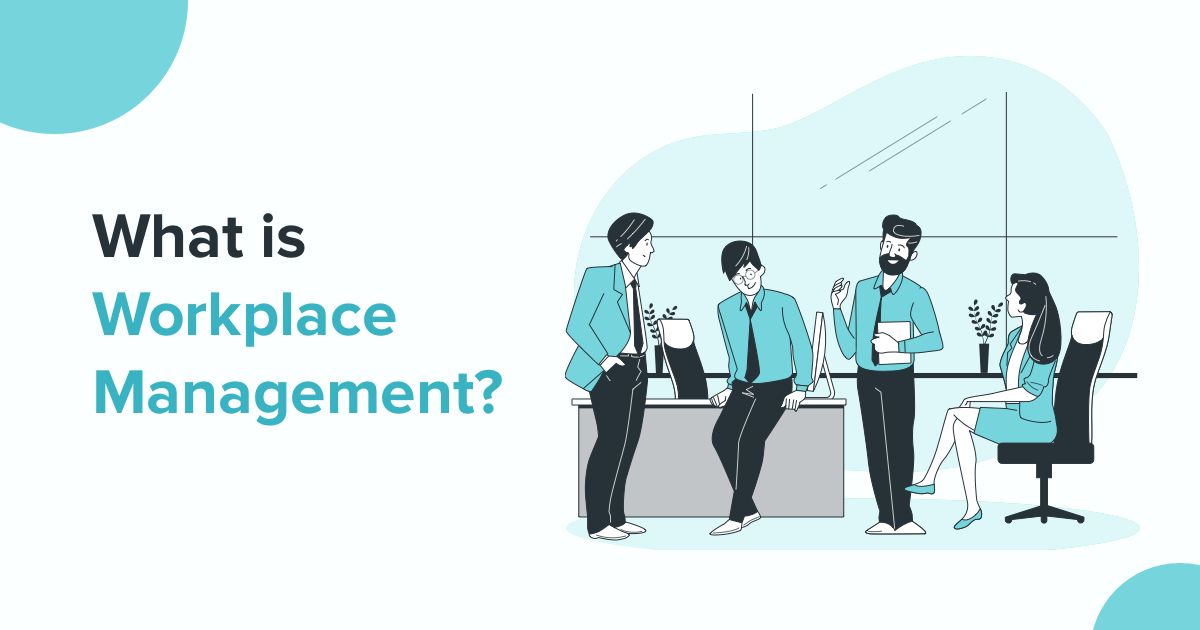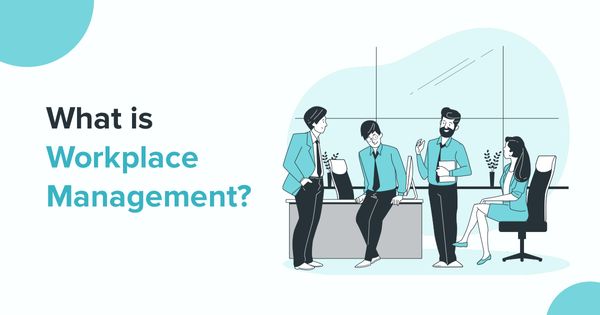 Have you ever stopped to think about how much goes into making a workplace run smoothly? It's not just about having the right tools and resources, it's about managing all the moving parts and making sure everything is working together.
That's where workplace management comes in.
In this article, we'll dive into why workplace management matters so much. From boosting employee morale to managing risk, attracting top talent, and staying compliant with regulations, there are a lot of benefits to having well-defined and automated workplace management processes.  
What is workplace management?
🔎
Workplace management is the overall strategy businesses use to manage various elements within a work environment (personnel, tasks, resources, and facilities) to improve efficiency, productivity, and cost effectiveness of an office or workplace.
The objective of workplace management is to create a conducive and secure work environment that fosters efficiency and helps people achieve be productive.
As Alexander Redlein writes in his book "Modern Facility and Workplace Management"
Workplace management can take many different forms based on the following factors:
The type of business
The company's culture
Employee needs and preferences
The physical space itself
Before implementing workplace management, businesses, whether enterprises, start-ups or an eCommerce platform, must understand what they want to achieve.
They also need to clearly understand their company culture and what their employees need. Once that's established, they can start thinking about how to change their workspace to support specific goals and objectives.
Benefits of workplace management
When done correctly, workplace management positively impacts every aspect of a business.
Here are a few common benefits of efficient workplace management:
Improved workplace experience: A well-managed workplace helps employees be more productive by providing them with the right tools and work environment. For example, an effective floor plan can help you optimize your workplace and improve productivity. This improves the employee experience, enhancing creativity, health outcomes, and morale.
Improved space management: Effective workplace management help businesses with better space utilization. Businesses can design workspaces that promote collaboration and productivity by understanding how employees work. This leads to fewer disruptions and more efficient use of resources.
Improved communication: Communication between employees, managers, and customers greatly benefit from improved workspace management practices. This can help businesses make better decisions, resolve conflicts more effectively, and foster a positive company culture.
Encourages automation: For example, businesses might use a software platform to manage employee schedules or customer data. By automating repetitive tasks, companies can free up employees' time to focus on more critical tasks.
Saves money: Businesses can avoid costly mistakes by reducing disruptions and improving communication. They can also improve their bottom line by using their resources better.
Let's now look at some real-world examples of how organizations use workplace management strategies to their benefit.
Do more with your office spces using real-time insights and remote control
Discover Facilio's Connected Workplace Solution
Get a demo
Examples of workplace management across industries
Google and Apple are two tech giants that have their workplace management strategy down to a science. They both have large, open spaces that promote collaboration and creativity. They also offer employees a variety of amenities, such as on-site childcare and gyms. As a result, employees at these two firms tend to speak highly of their work and feel that it supports their productivity.
Starbucks is another company that's known for its excellent practices. Its employees are highly engaged and feel that their work contributes to something larger than themselves. This is thanks partly to the company's focus on creating a supportive and collaborative environment.
Open, collaborative workspaces foster social interactions, information sharing, and trust. They also found that these spaces lead to increased job satisfaction and creativity.
Suggested read: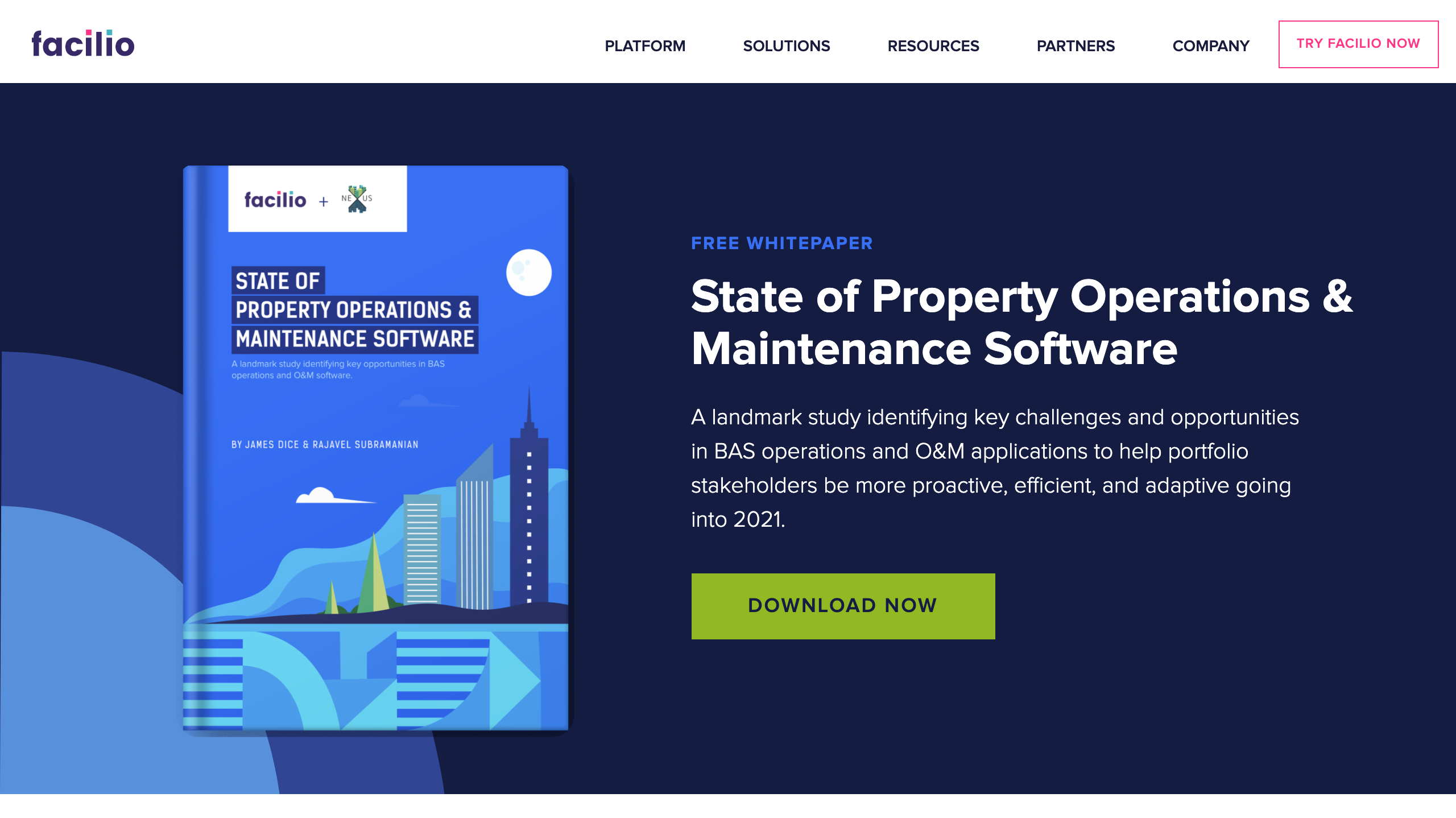 Common considerations for workplace management
While workplace management is helpful for businesses of all sizes and kinds, there are some caveats to keep in mind. Implementing changes without understanding your employees' needs can lead to frustration and resentment.
Here are some common considerations to keep in mind when implementing workplace management:
Utilization: Optimizing the use of available space to ensure maximum efficiency and cost-effectiveness.
Layout and design: Creating a functional and aesthetically pleasing layout that meets the needs of employees and supports the overall culture of the organization.
Health and safety: Ensuring that the physical work environment meets health and safety standards and promotes employee well-being.
Technology and infrastructure: Ensuring that the work environment is equipped with the necessary technology and infrastructure to support work processes.
Accessibility: Making sure the work environment is accessible for all employees, including those with disabilities.
Comfort and ergonomics: Providing comfortable and ergonomic furniture and equipment to support employees' physical well-being and comfort.
Flexibility and adaptability: Designing the work environment to be flexible and adaptable, so it can evolve and change as the needs of the organization change.
Sustainability: Implementing sustainable practices and reducing the environmental impact of the work environment.
Consider using an integrated workplace management system if you're looking for an easy solution to manage your workplace. It will save you time and money while promoting a productive and profitable work environment.
What is an integrated workplace management system?
An integrated workplace management system (IWMS) is a software solution that helps organizations manage their physical, operational, and financial assets.
IWMS software is used to manage space, occupants, lease administration, rent, and asset inventory. It also provides analytics and metrics to help organizations streamline their work processes and forecast results to improve outcomes.
An IWMS is a helpful tool for managing your workplace, however, it's anything but a one-size-fits-all solution.
What can you do with a workplace management software?
Centralize Data: Keep all your data in one place with an IWMS, making it easier to manage, organize, and run analytics to unlock hidden insights.
Optimize Space: Keep an eye on how much space is being used and by whom. This information can help you make the best use of your space.
Improve maintenance efficiency: Use your IWMS to keep track of maintenance requests and asset inventory. This will help you keep your workspace in top shape.
Manage Your Real Estate Portfolio: Use your IWMS to manage your real estate portfolio, including keeping track of lease renewals and negotiations.
Be Sustainable: Use your IWMS to monitor your energy and resource usage and implement sustainability initiatives.
Keep Costs Low: Use your IWMS to manage all the costs associated with work space management, such as utilities, maintenance, and cleaning services.
Monitor Key Metrics: Use your IWMS to generate real-time reports and dashboards to keep track of how your workspace is performing. This information can help you make informed decisions.
How to choose the right integrated workplace management software for your business?
When selecting an IWMS, choosing one that meets your organization's specific needs is important. Be sure to consider the following:
Does it meet your specific needs and requirements?
Is it user-friendly and easy to understand?
Does it integrate well with other systems you're using?
Can it track and report important metrics and KPIs?
Is it scalable to meet the changing needs of your organization?
Is there adequate support and training available?
Does it meet industry standards for security and privacy?
Is it cost-effective and within your budget?
Is the implementation process manageable and causes minimal disruption?
Have you gotten feedback from users and stakeholders to see if it's working for them?
These are only common considerations for evaluating IWMS software. However, some businesses may require special capabilities depending on the industry they operate in, and the specific use case they want to solve.
Simplify workplace management with Facilio
Portfolio operations are complex and often include multiple stakeholders with conflicting priorities. This can make it challenging to manage your work environment effectively.
Facilio is a workplace management solution that helps you manage your building portfolio in real time.
It includes all the tools you need to manage space, tenants, lease administration, rent roll, and asset inventory and life cycle, all in a simple-to-use interface that you can access via your computer and mobile phone with our dedicated app.
The software platform is a leading service provider that simplifies workplace management with a single no-code platform that integrates all your portfolio data.
The centralized data makes tracking and managing your asset easy without relying on third-party software or complex integrations to manage your workplace.
For example, you can centrally manage maintenance and sustainability across the portfolio. As a result, you can spot inefficiencies like short-lived assets, unplanned expenses, and poor CapEx (capital expenditures) returns.
You can then enhance workflows to deal with these inefficiencies and save on costs.
Facilio's data can also help you automate tasks and processes. For example, you can automatically use Facilio to generate maintenance checklists and work orders for maintenance tasks. This can save you time and money and free your employees to focus on more important work.
It's a flexible and scalable solution that includes an O&M (operations and maintenance) module, making it easy to manage your day-to-day operations. The software also includes an app to let you access your dashboard from your mobile device. So no matter where you are, you can always stay connected to your workspace.
What's next?
Workplace management is a critical part of running a successful business. By understanding the benefits and challenges that come with it, you can create a workplace that promotes productivity and profitability.
In turn, higher profitability means more money to re-invest into the business, creating a virtuous circle of growth.
Facilio is a workplace management software that helps you manage your workspace more effectively. It includes tools for space planning, asset and maintenance management, lease administration, and data analytics.
Suppose you're looking for an easy to manage your portfolio with data-driven insights, improve facility management visibility, and have better control over your asset and how they're utilized.
Don't take our word for it.
See Facilio in action and discover ways to make your facilities more efficient, productive, and cost effective.
Get a demo