My thoughts on Facilio's $35m SeriesB, Scaling Challenges, and the Growth of Enterprise Vertical SaaS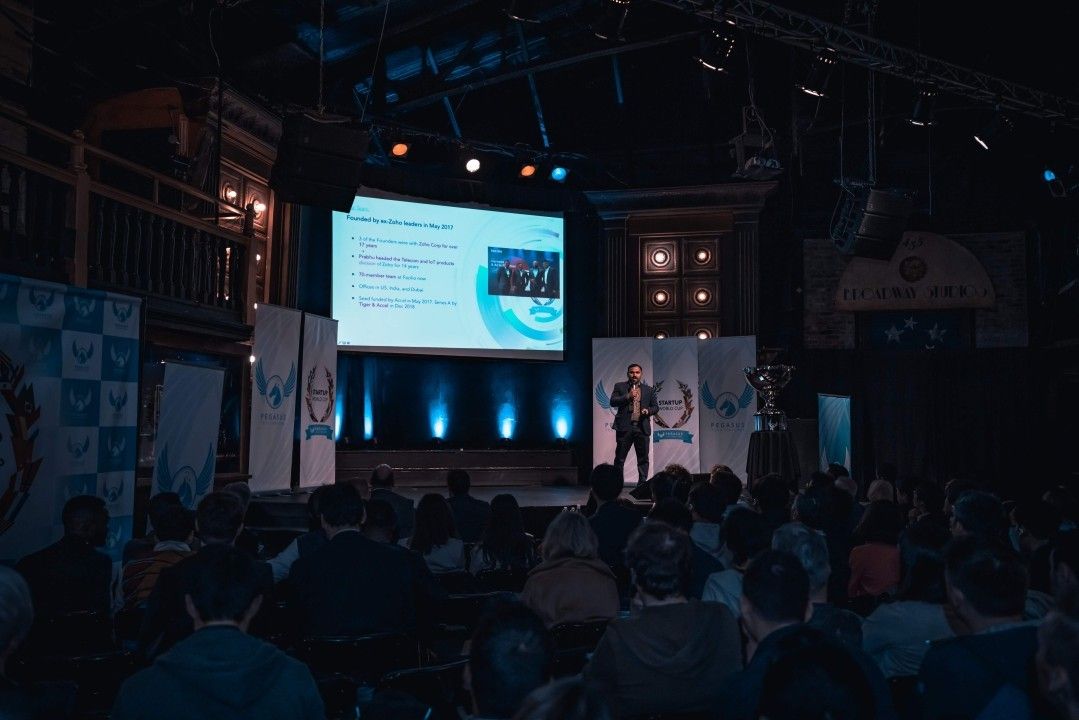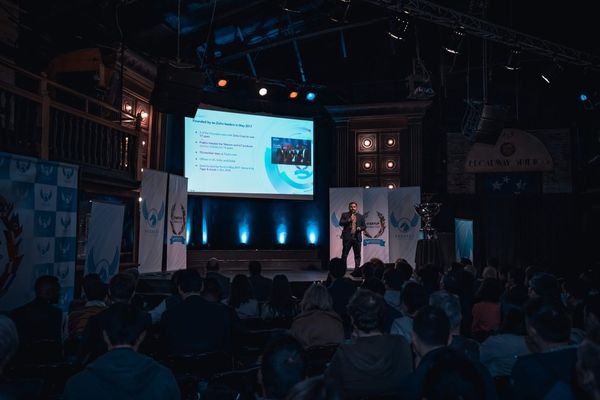 I'm writing this on the heels of some exciting news, not just for Facilio, but for the entire real estate operations industry
On Feb 22, 2022 [aka Twosday as it's now known], we announced our $35m in SeriesB financing, led by Dragoneer Investment, with participation from Brookfield and existing investors Accel and Tiger Global.
This news is interestingly novel for two reasons:
While it's fascinating how people view our fund-raise as a critical milestone for the entire industry, I felt it was important we shared how we approached UNKNOWNS and the journey that guided us here. Not to brag or boast. But more as a reflection on what's possible despite odds not being in your favor. To remind you how powerful it can be to have a strong team of people who believe in a joint mission, move the dial every day, and stay committed to solving customer problems.
Tackling unknowns: the playbook
In 2017, we set out on a mission—to put the hardware & legacy software-dominated real estate operations industry out of its misery with a unified operations platform and AI-led intelligence. Unfortunately, there has never been a simple, smart way to access operational intelligence in the history of real estate software. Worse, data was hopelessly siloed and bunkered in multiple places.
The world needed a pivotal SaaS moment for real estate operations (because otherwise, it cost companies millions of $$ and wasted time). We knew we had to reimagine the way properties operated.
This meant we needed to build a movement and not just a product. We were creating something that the market had not seen before, and it required us to define and evangelize it.
We needed to build a new category because we were fighting against an old way—siloed, manual operations processes.
And all that meant our strength had to be both our execution as well as innovation.
The key question, then, was: how do we do it? We realized that the path forward was going to be rocky. Building an enterprise, vertical SaaS solution from India for the global market had limited success playbooks, no points of reference, and no seasoned practices of getting from 0-1 or 1-10 in a niche market. We struggled. We refined our approaches. We continued to hustle.
What we were good at, though, was removing limiting beliefs. We saw what was possible through constant experimentation, listening to customers in any way we could, and deeply embracing a 'figure it out' mindset.
We just ingrained this discipline and repeated the process over and over and over again. As with any new movement, it took us work and time to gain the love of the market and enable the future of property operations.
Tackling unknowns: the pandemic
The world then witnessed a global pandemic. There's no easy way to put it—it was a soul-crushing phase for all of us.
Everyone in the team dealt (and continues to deal) with their fair share of challenges—losing loved ones, addressing mental health issues, managing the physical stress of having to take care of themselves, family, and near and dear. However, what plagued our minds the most was the ambiguity of what lay before us.
Today, that journey has turned into an incredible educational experience for us. We saw how the camaraderie in the team went a long way in setting a solid foundation. We walked on a tightrope to meet changing market needs, letting customers lead the way to what next. We stood together as a team, believed in the vision, and navigated uncharted waters together.
The common denominator that I observed that drove us forward— our mission to solve customer problems and create multi-fold value.
We were committed to getting ahead simply because nobody else did and we had to.
From there—we landed our first marquee logo in the latter half of 2020. ICD Brookfield Place, a 990,000 sq. ft landmark project in Dubai, launched for the public with Facilio as the connected operations platform. We saw companies accelerate digital transformation projects, reopen and restrategize with an extreme focus on bottom-line improvement and new business value, and we reoriented to match the changing needs of the industry. That's when things really started to take off.
Our mission that made the difference
The built world as we know it is fast changing. Huge operational spend that lacks high-quality control & visibility. Climate goals and government-backed sustainability initiatives. Experience-first economy. And to add to it—a global pandemic that induced changing guidelines, spotlighted operational effectiveness, and raised the bar for customer expectations.
This meant property teams had to deal with new complexities, operational processes with several layered workflows, manage dynamic budgets and billing, monitor building systems for optimized performance, reduce cost—and do it all in a remote, distributed environment.
In this reality, it became clear as crystal that operating properties were so much more difficult. It was becoming incredibly painful for the industry—mainly because of the siloed and fragmented nature of the tools, which were not designed to meet the evolving demands of the function.
The software ecosystem used to solve property operations felt like a trap. Simply put, a large part of the work done by property teams reflects the limitations of tools that were built for a bygone era.
It shouldn't be. It needs to enable teams—not get in their way. The market needed a systemic change in the software tech stack–that delivers a unified experience for O&M teams.
This is the problem Facilio solves. And this has been our mission since day1—to help properties operate efficiently and sustainably.
We're convinced at this point that our thesis that a software-first approach to unifying all aspects of property operations and maintenance into a single platform (that is IoT-native, mobile-first, with workflow management capabilities) is the right angle to help our customers realize everyday value. With Facilio, our customers are saving $$, improving productivity, and delivering better customer experiences.
Power to fuel the journey
Today, Facilio is at the forefront of the intelligence-led real estate operations category, ushering the industry towards a predictive, connected built environment. We're solving operational gaps for over 10K properties across 100+ million sq. ft spanning 12 countries.
We had the opportunity to partner with two new investors in this round— a) Dragoneer, a stellar VC known to invest in generational companies—like Alibaba, Uber, Airbnb, etc. that set new standards in conventional industries b) Brookfield Growth, part of Brookfield Asset Management—the world's largest real estate company, is a customer-turned-investor and strategic addition to our journey as we scale deployment across the globe and expand to new verticals.
I'm thankful to our existing investors Accel and Tiger Global Management, for continuing to see the widening potential of this category. I'd like to extend my thanks to Shekhar Kirani for his tremendous support from the early days of Facilio. His mentorship and continuous guidance helped us sharpen our execution.
Most importantly, I'm grateful to our early customers, who not only continue to inspire us but also share the ride with us. Thank you for believing in our vision, trusting us when we were going against established incumbent players, and for committing to co-create the future of real estate operations.
This round is also a massive boost to the morale of our 125+ member team, who are dedicated to reimagining property operations. As always, we would not be here without the support of our team, customers, partners, and advisors—thank you for being a part of our journey.
What's next?
We will deploy the fund to extend our market leadership, expand our GTM and customer success orgs, and introduce Facilio across new segments and geographies. We'll continue to strengthen our product and sharpen our platform capabilities, so we can be a long-term partner for our customers in their journey towards software-led operational excellence.
These are exciting times, and we can not wait to see what the future holds for this category.
As a team, we are devoted to doing the best work of our lives—enabling the future of property operations. If this speaks to you, and you want to join the team rethinking a massive category, please write to us at careers@facilio.com.