Sustainability is a C-Suite Agenda: Driving Transparency to Attain Net-Zero
In today's rapidly evolving landscape, sustainability has become a top priority for real estate leaders. Embracing sustainability as a strategic imperative, learn how C-suite leaders are now driving transparency initiatives to propel their companies toward a net-zero future.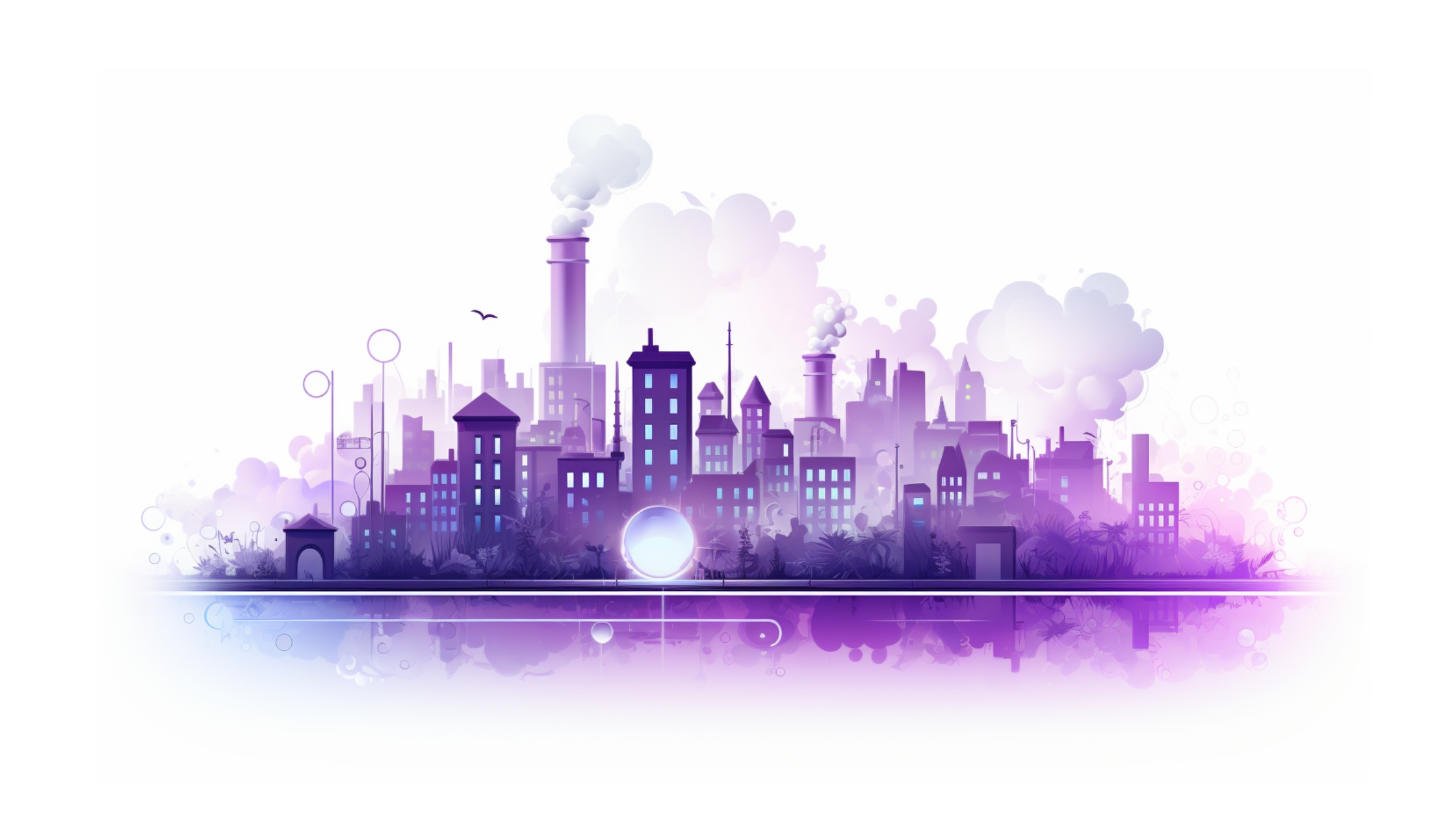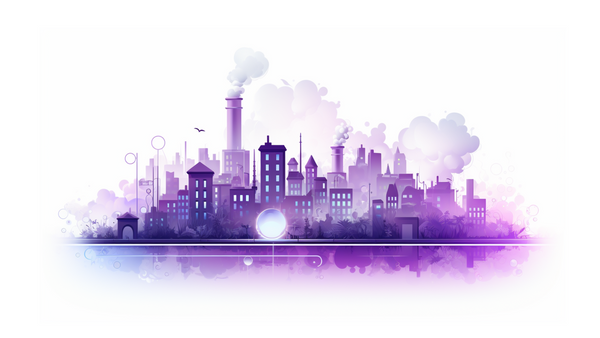 Sustainability management has become a growing concern for buildings worldwide. Governments are working to electrify systems and decrease energy use in existing real estate properties, renovations, and construction of new buildings. The UK's Sixth Carbon Budget requires carbon emissions to be reduced by 78 percent by 2035, compared to 1990 levels.

With such aggressive goals, sustainability is now a C-suite issue, and entire departments are being devoted to the same. Property leaders are on the prowl to find ways to optimize energy consumption, lower operating costs, increase asset values, and attract better tenants.

Decarbonization and Sustainability is a C-Suite Agenda
The C-suite has taken over implementing energy conservation measures and sustainability practices in their buildings. In fact, there are many ECMs and behavioral changes that are already in place. But when it comes to measuring the effectiveness or impacts of these initiatives, executives are still operating out of a vacuum. So how do they start?
The Triple Bottom Approach:
To make buildings sustainable, property leaders are focusing on the three Ps of the triple bottom line - profit, people, and the planet.. To break this down even further, the C-Suite has goals mapped to each 'P.'

Profit - Focusing on energy efficiency leads to revenue impact, either by reducing costs or by attracting better tenants. For example, by optimizing meeting room ambience [both lighting and HVAC], you can enhance occupant comfort and realize energy savings.

People - A sustainable workplace with best-in-class facilities is no longer an option - it is a minimum expectation for tech-savvy, environmentally conscious occupants. Corporate tenants are willing to pay a green premium to occupy more sustainable buildings.

Planet - Buildings must take responsibility for pioneering positive change for the planet by adhering to energy laws, reducing carbon emissions, and contributing to a better earth for future generations.

To do this, real estate leaders need to be armed with a powerful software-led ally that can help them achieve their goals faster.

Barriers to Energy Efficiency
Building executives can map their energy and carbon efficiency KPIs across the triple bottom line.  For example,
Meet annual carbon targets
Measure and verify savings on energy programs
Identify new savings opportunities
Improve occupant comfort
Reduce system failure / downtime
Improve response time to fixes
Position as a sustainability-first organization

Let's take one of these KPIs - improving occupant comfort. Tracking occupancy levels, seating arrangements, and meeting room bookings can improve occupant comfort and help building managers control HVAC and lighting systems remotely. Post-pandemic, this becomes more relevant with a hybrid work model. Analysis of these trends leads to reduced energy consumption and cost savings.

But, there are several barriers to implementing these solutions.

Siloed systems
Property O&M data is usually limited by building, and not across the entire portfolio. Essential data gets locked in multiple silos, making it difficult for operation executives to view energy consumption trends across buildings. Consolidating this data becomes tedious and prone to errors.

Lack of visibility
Usually, BMS or CMMS software is meant for one stakeholder only. Different tools are used for vendor management, FDD, reactive maintenance, work order management, and more along with the existing BMS. These separate systems can create havoc and make it difficult to see patterns or visualize anomalies.

Point solutions
The quick fix to problems is to implement a solution that only addresses that issue without concern for the bigger picture. While this may seem ideal, it can create a snowball effect. Point solutions also reduce interoperability and act as a barrier to future innovation.  

Connected Buildings for the Smart Property Leader
There has been a huge behavioral shift in how buildings operate thanks to the rising awareness of energy wastage. Simple examples include:
Replacing traditional lighting with LED lighting
Motion sensor lighting in common areas
Water-saving fixtures like low-flow faucets, aerators on taps, low-pressure shower heads etc
Smart thermostats for precise control on temperature
Insulation on walls to reduce the need for heating/cooling
Use of energy star rated appliances

To ensure effectiveness, executives need to measure KPIs across their portfolio, comparing impact before and after implementing ECMs. Also, a drill down into their best or worst performing building, and why. They can then replicate what's working and eradicate bad energy practices. All easier said than done, without a solution that offers this level of granular visibility.

What is the solution then? A unified platform that consolidates data from different assets across the entire portfolio and provides real-time visibility into energy consumption trends across buildings, time periods, peak hours etc.
Arming Smart Building Leaders with Real-time Visibility
The built world is already taking measures towards energy efficiency. The Empire State Building in New York City reduced its energy consumption by 38% after implementing energy-efficient lighting, HVAC upgrades, and other retrofits.

The energy plant at King's Cross Central uses a range of technologies to maximize energy efficiency and reduce carbon emissions. In addition to combined heat and power and waste heat recovery, the plant also uses biomass boilers and ground source heat pumps to provide heating and cooling to the development.

While retrofits do cut down on energy consumption and can lead to significant savings, they are usually capital-intensive and require long periods of installation. With stringent energy goals, executives are looking for solutions that can give them faster time to value.

British Land, a leading UK property development and investment company, faced challenges with siloed systems and manual reporting. With Facilio's cloud-based connected operations solution, they created BL connect, which improved occupant comfort by bringing together data from over 9000 assets, leading to a 50% increase in lighting and energy savings in just two months.

Dubai Design District, known for large art and fashion festivals in the Middle East, has reduced its water consumption by 24% and overall energy consumption by 15% within four months of deploying Facilio. Another example is one of London's busiest airports. They have realized energy savings of £10,000 per month through consistent set point optimization.

Smart leaders like them know the importance of partnering with a cloud-based property management solution to meet their compliance and net zero goals and position themselves as pioneers of the green energy movement.

Embrace Continuous Sustainability

Property owners/operators must prioritize sustainability at the highest levels of management to reduce environmental impact and create long-term value. Building operations leaders can leverage technology, such as Facilio, to drive sustainability goals. Integration of sustainability into digital strategies and use of IoT, AI, and big data analytics can improve visibility and control over energy use, waste generation, and other sustainability metrics.
💡
We've written a quick guide on how you can build a technology roadmap to accelerate decarbonization in your building operations. Grab your copy now!