Facilio's CEO Prabhu in conversation with ControlTrends – CRE3.0, containing Covid-19, and more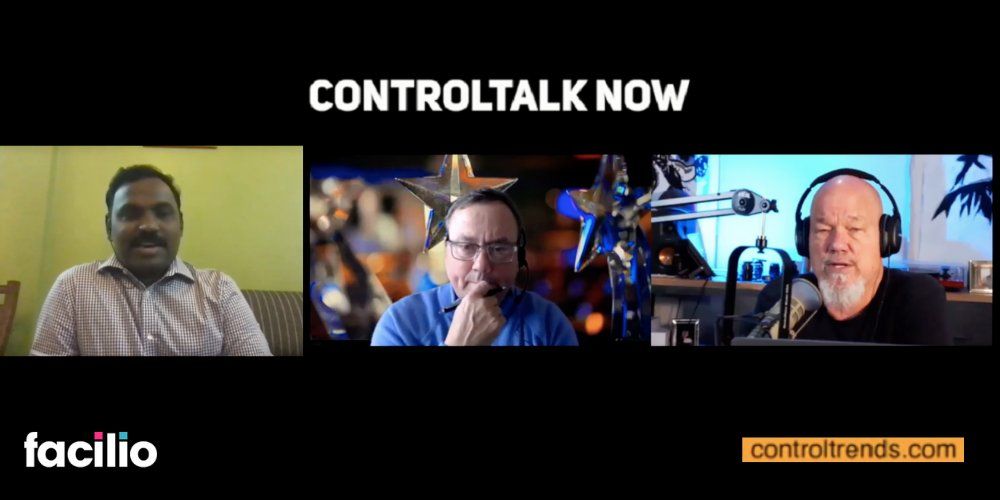 In these adverse times, we want to first make sure our customers and partners and the extended community is keeping safe and well. To support property operators and facilities management – we've put together useful points here to help you better manage the state of affairs at your facilities.
In this episode of Control Talk, Facilio's CEO, Prabhu R, joins Eric Stromquist and Kenneth Smyers from ControlTrends for a candid chat on the CRE3.0 revolution, and more importantly on the pressing issue of controlling the spread of Covid-19.
He shares his perspective on global trends influencing commercial real estate operations – specifically on the new software-led model (CRE 3.0) that will focus on consolidating operational data and breaking silos in portfolio operations.
In the current turn of events, the property management teams are vested with the most crucial task of keeping the buildings safe, healthy, and hygienic. Prabhu shares some useful action plans, best practices, and preventive measures that facility and property management teams can take now to minimize the spread and its global impact in the coming future.
Here's a gist of what you can find in the talk:
Smart strategies that are being introduced to avert the spread of the Covid-19.
How property operations are not just creating value but becoming the norm/standard for property success (via hygiene ranks, occupant/tenant engagement, critical operations).
How CREs can adopt remote monitoring of BMS/BAS operations for large portfolios – especially in emergency times to minimize in-person routines and inspections.
Check out the full interview here.

Listen to the podcast here: Itunes podcast
Here are some useful reads: