ONE PLATFORM, INFINITE EFFICIENCIES
Synchronize in-house and contracted operations with integrated contractor management software
The end goal for every property operations team is one—less boilerplate, more business value. Managing it in-house or via contract doesn't change it one bit. Steer both vendor and internal performance towards hassle-free building management experiences, with an integrated view of both.
TRUSTED BY FORWARD-THINKING ENTERPRISES ACROSS 150 MILLION SQ.FT GLOBALLY
AUTOMATE RISK TO SECURE
Drive vendor onboarding and compliance on cruise control
Enlist contractors and vendors easily with automated compliance checks. Move new vendors quickly to risk-free status for faster service turnaround. Stay in complete control by effectively processing all documentation requirements with a contractor compliance software.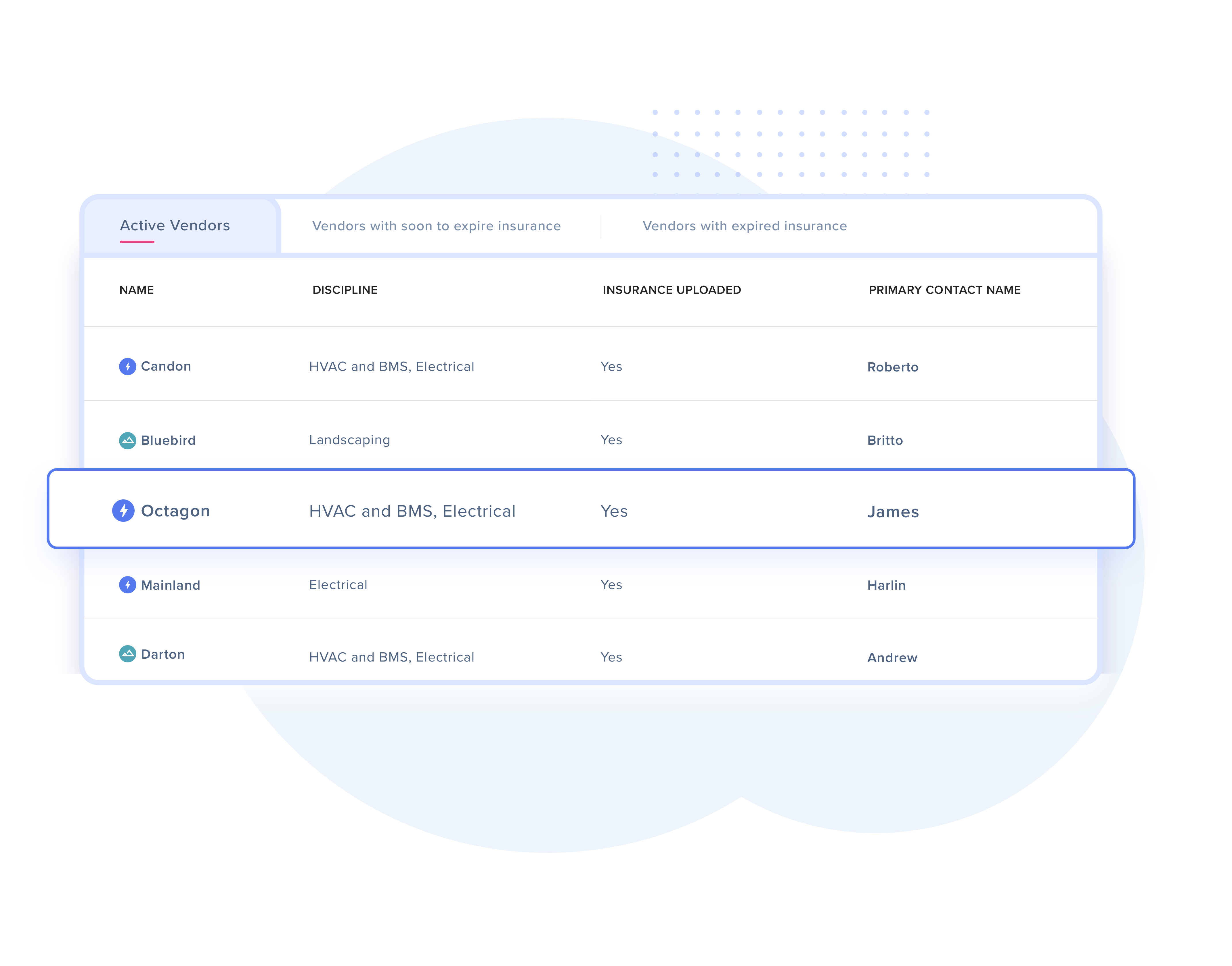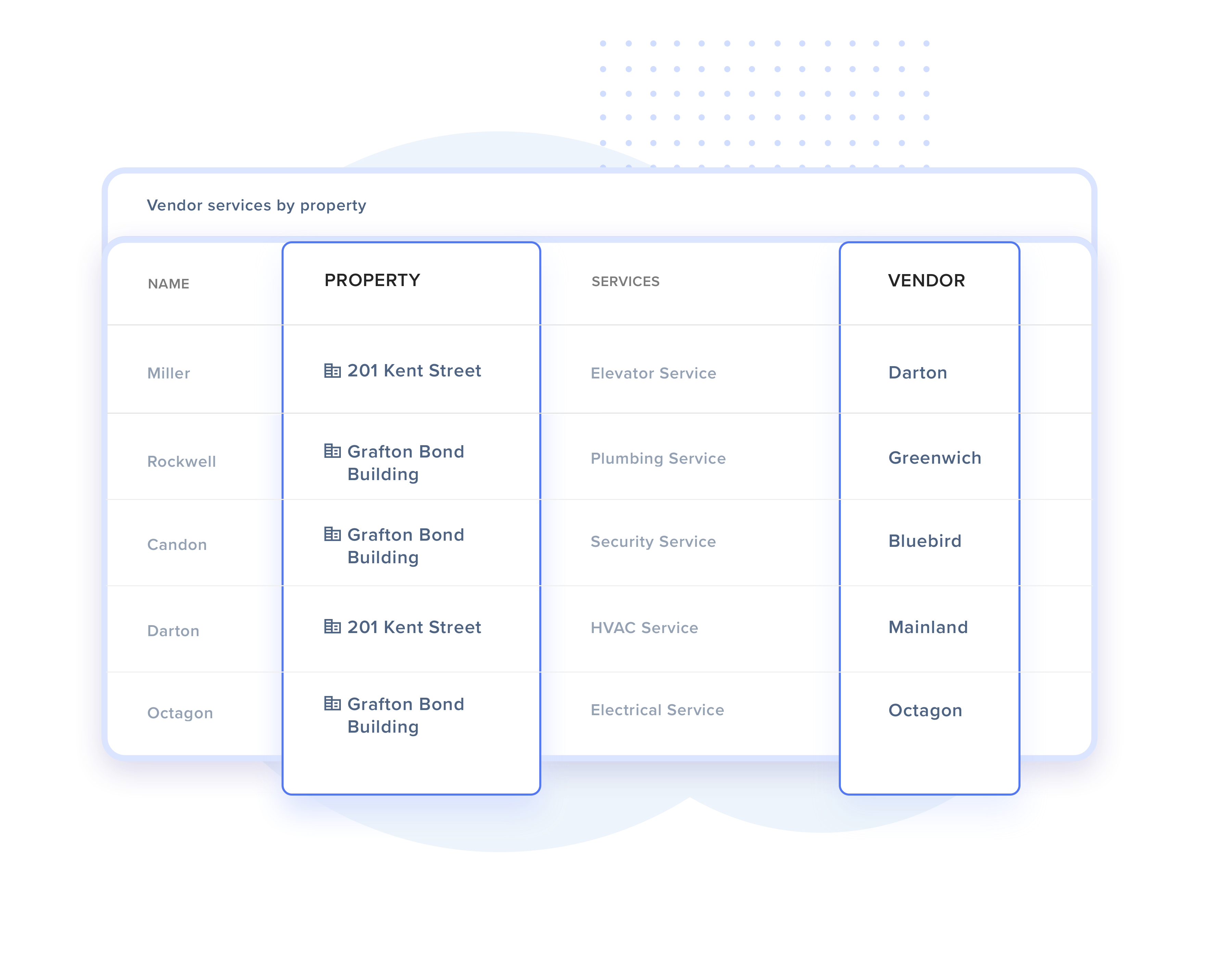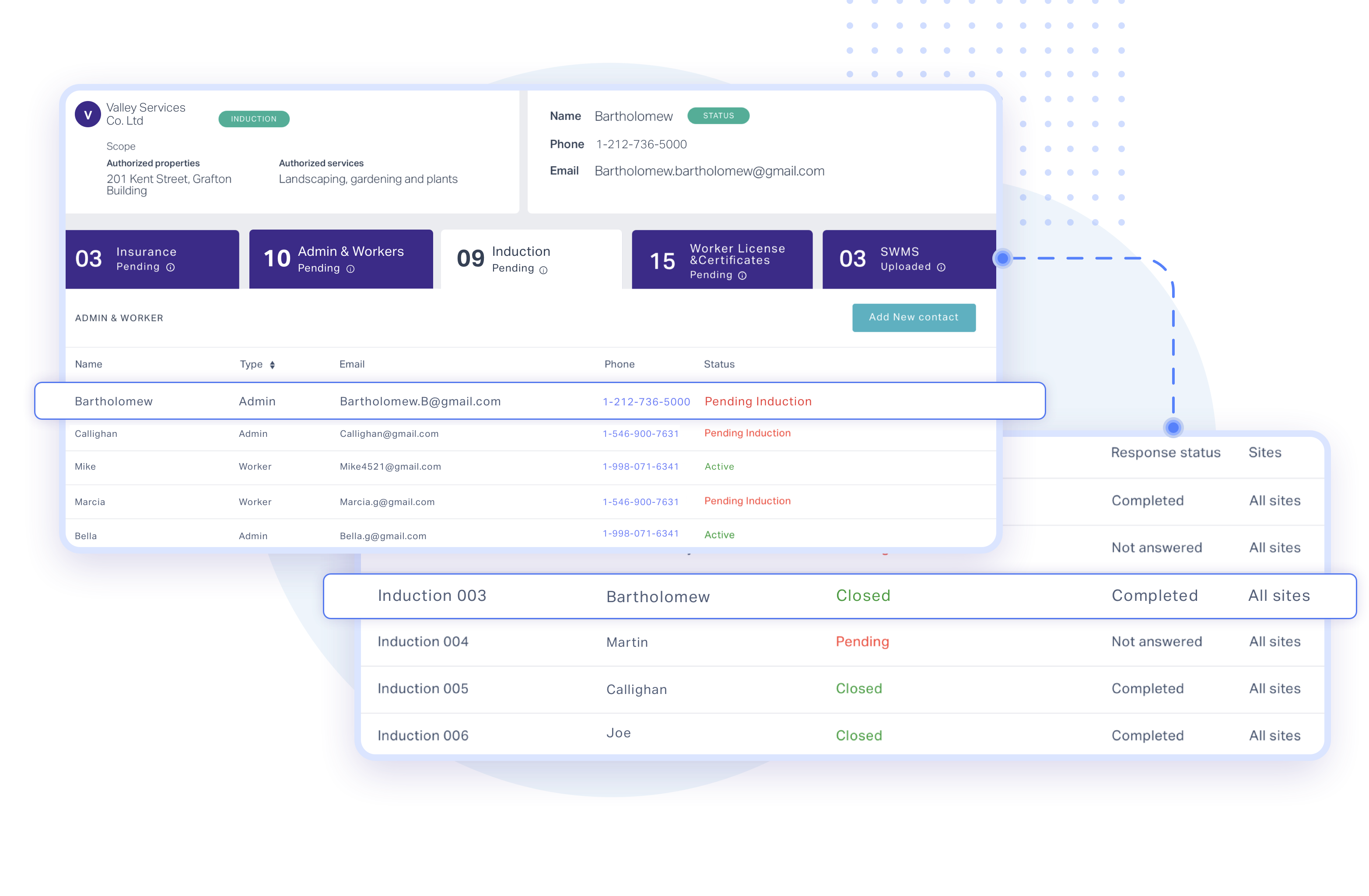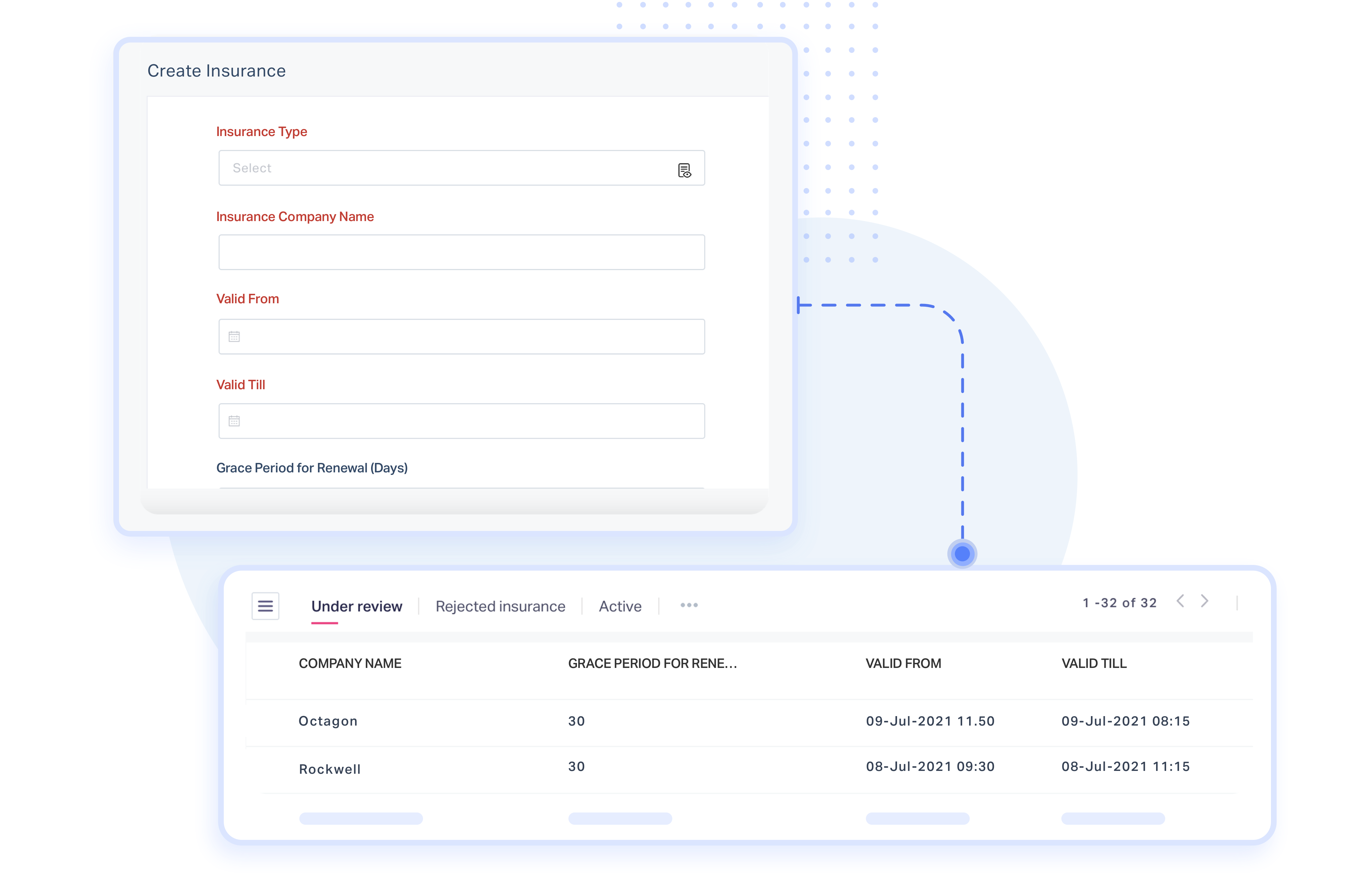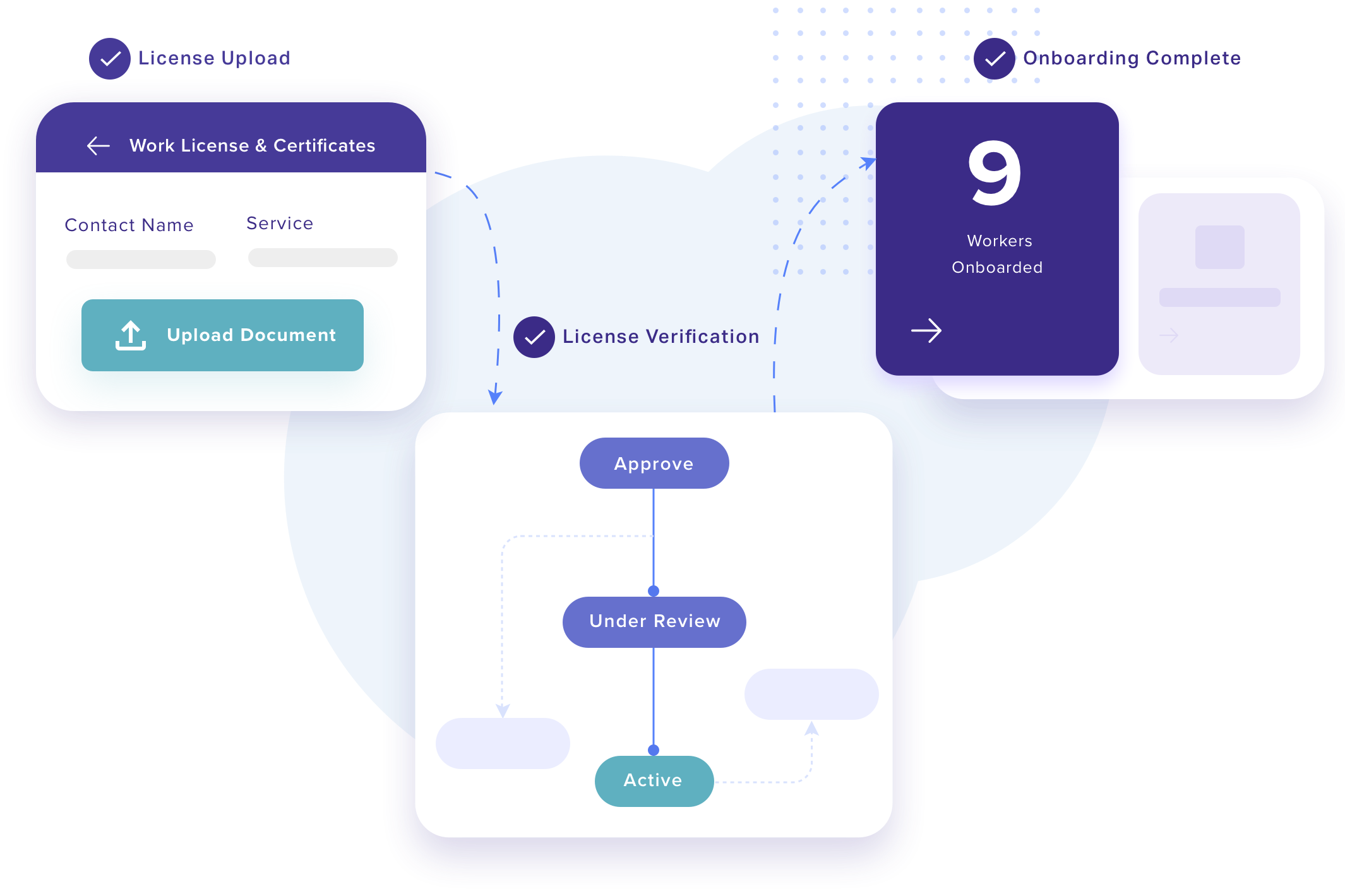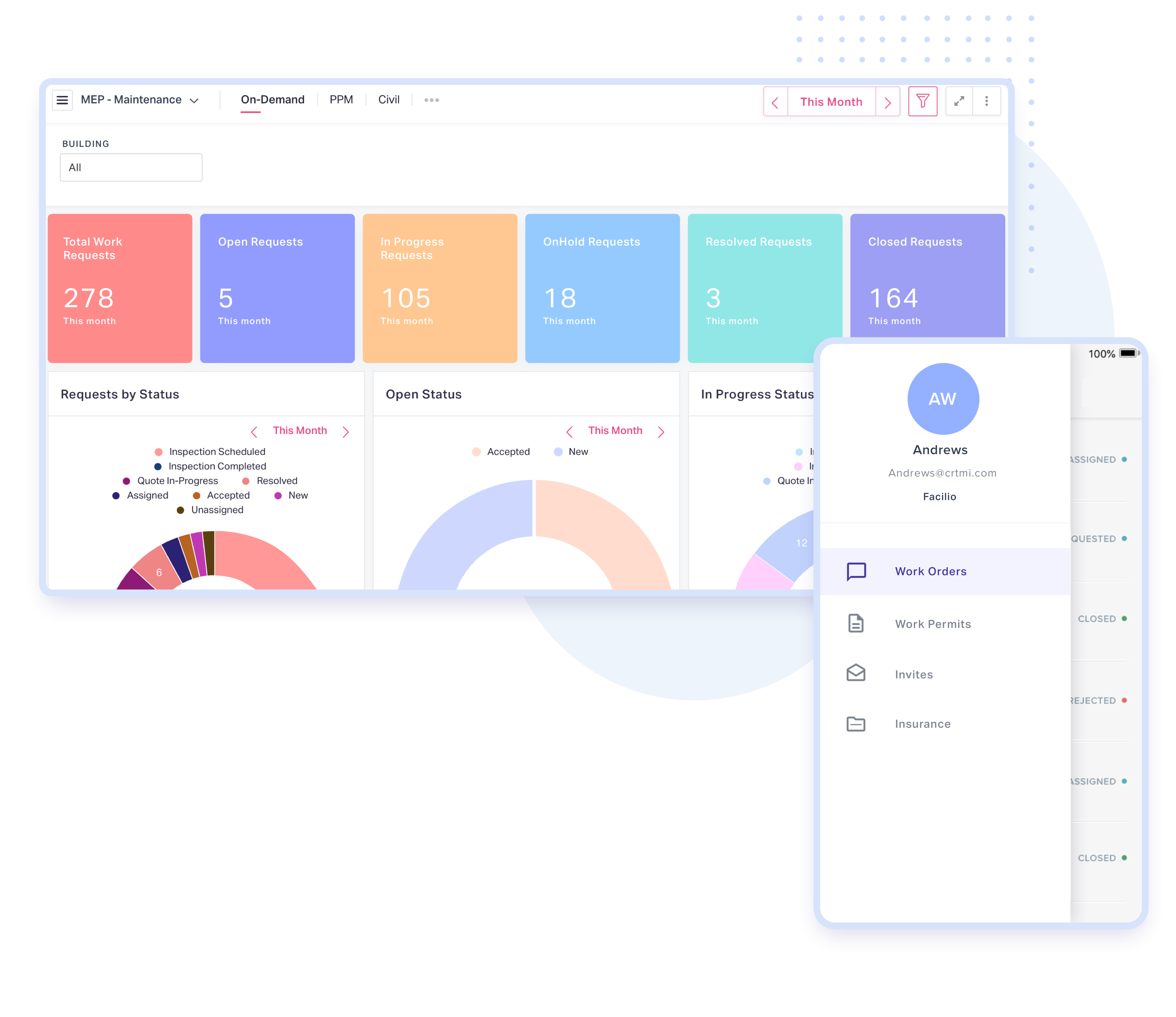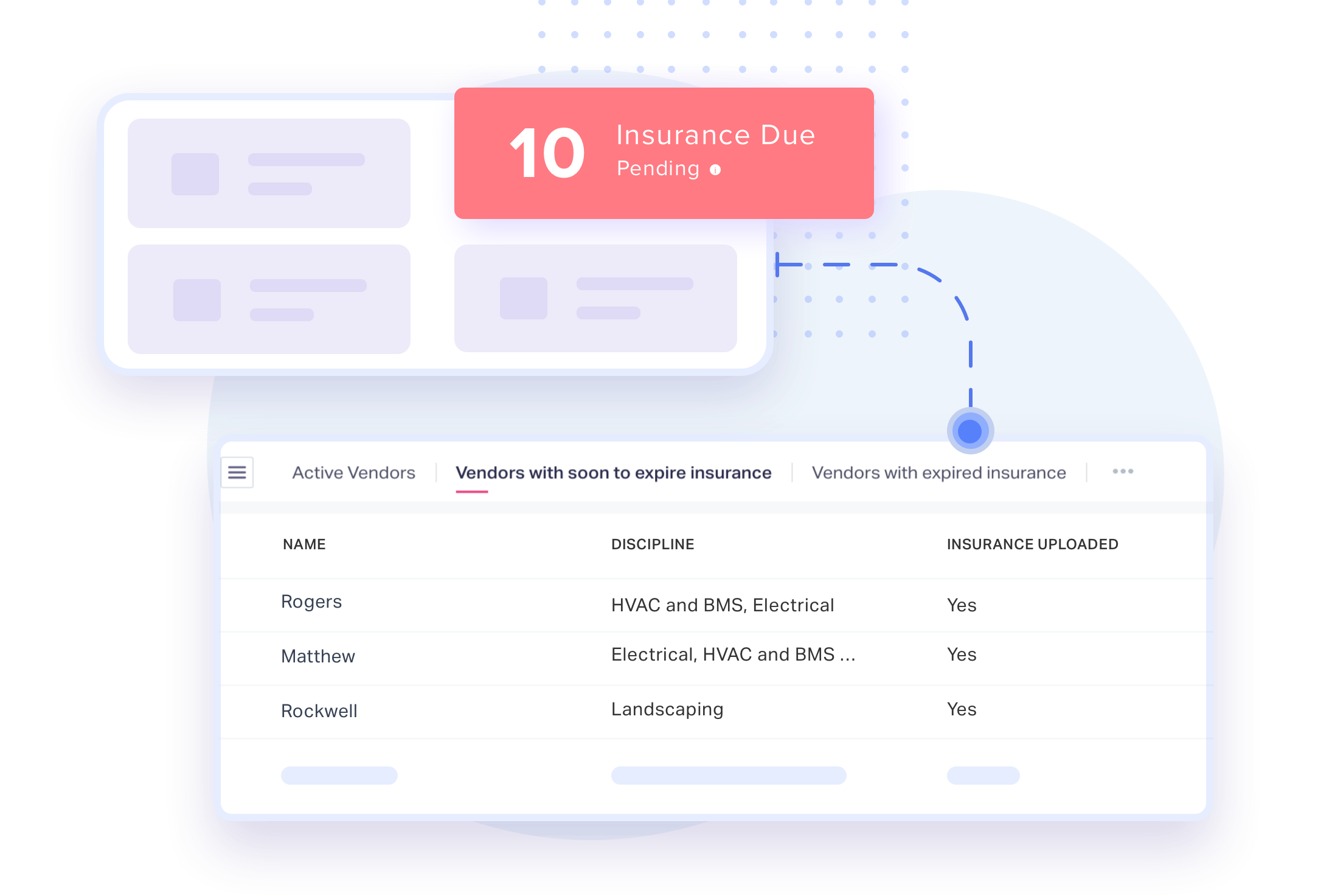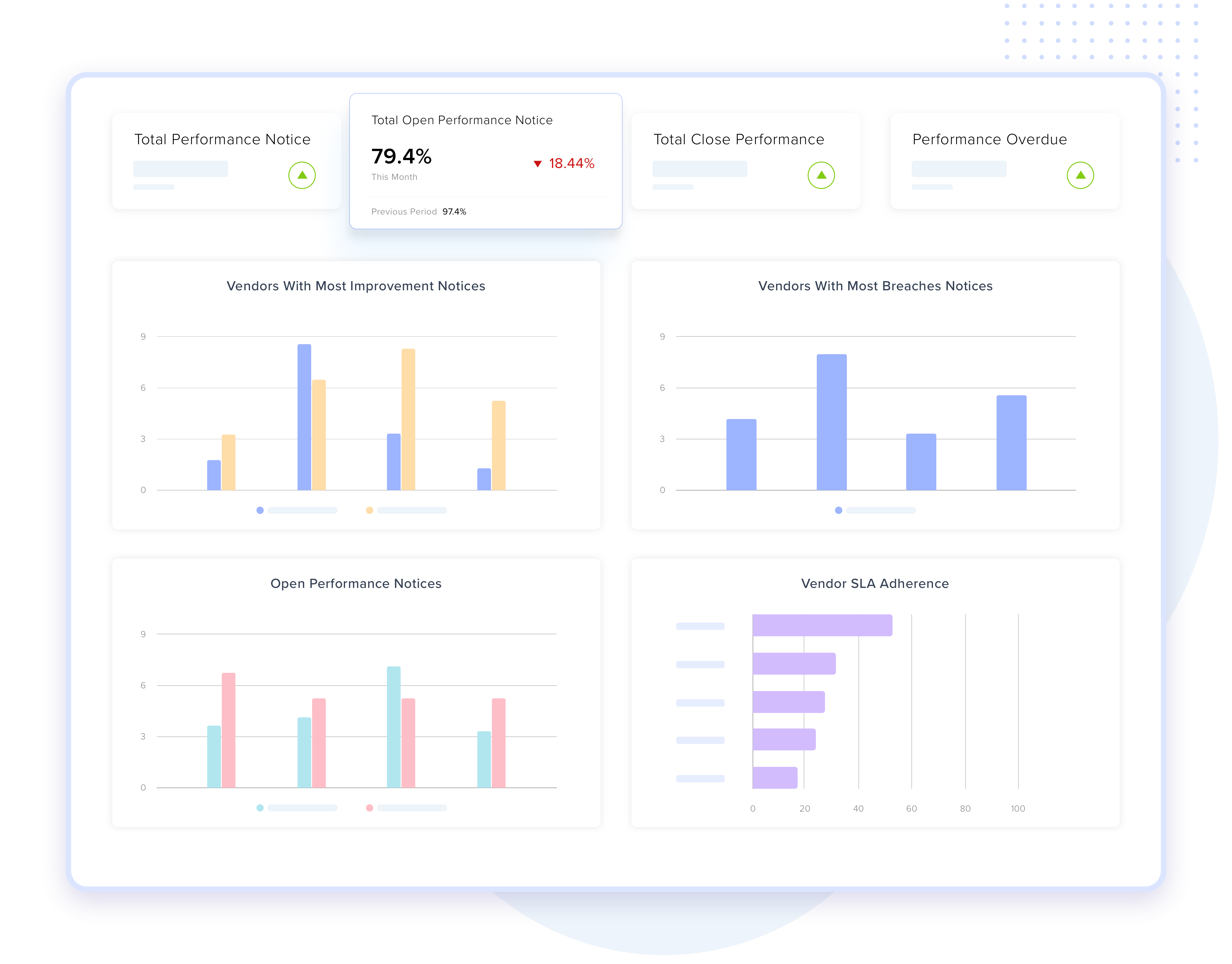 WIN-WIN RELATIONSHIPS
Take full control of client workflows, across devices
Transform service delivery with enhanced vendor engagement with real-time communications through a dedicated vendor portal. With our performance analysis dashboard, gain incredible value for your investments by leveraging your best-performing vendors and enhance client satisfaction.
SEAMLESS HANDOVER
The new operational paradigm for keeping vendors in the loop, wherever you need them
Execute a smarter way to transition open issues in a real-time environment and update status on the go with superior vendor management experience. Deploy a vendor-neutral operations ecosystem that equips every worker with the right information to perform tasks effectively—creating whip-smart operational partners.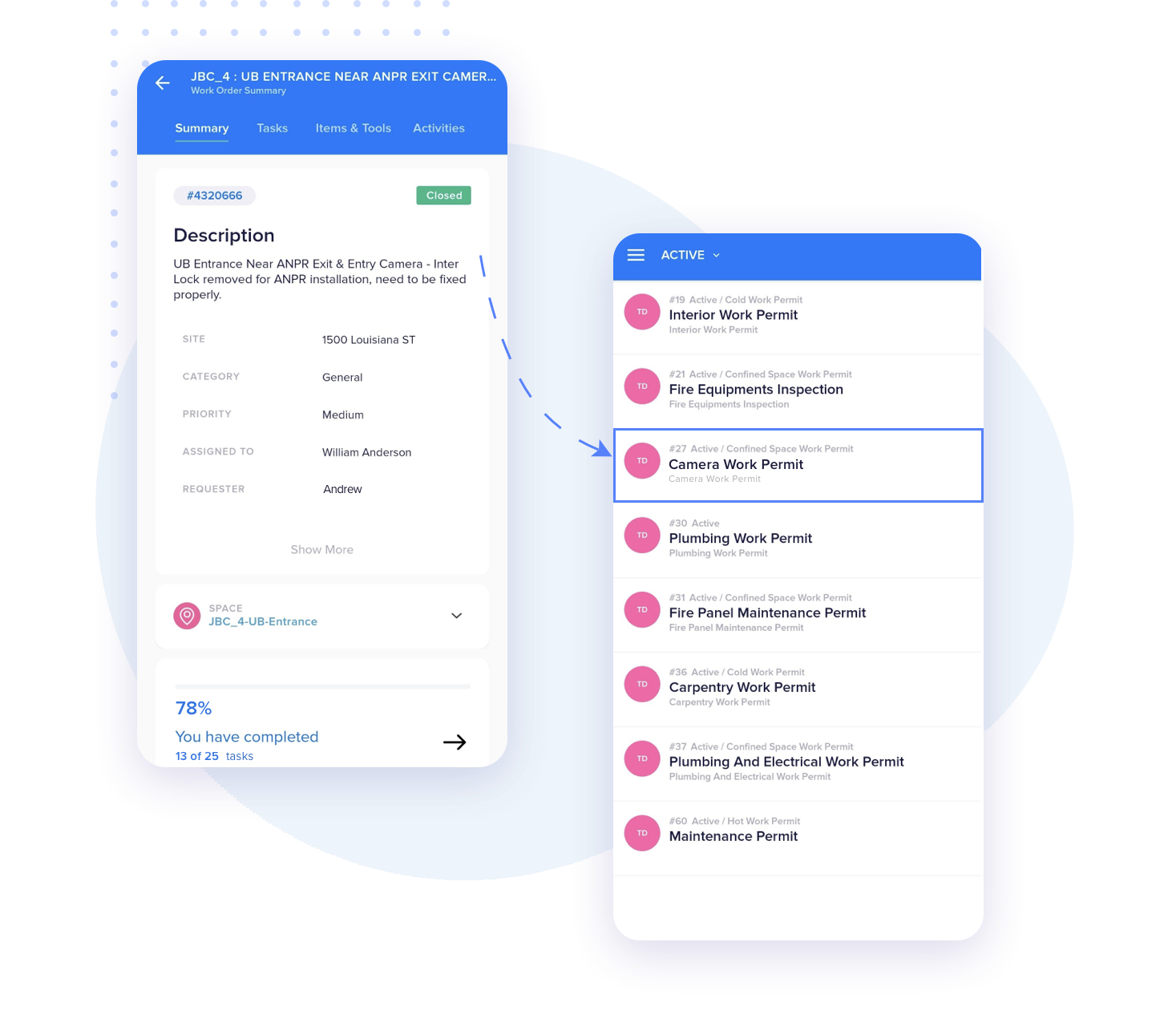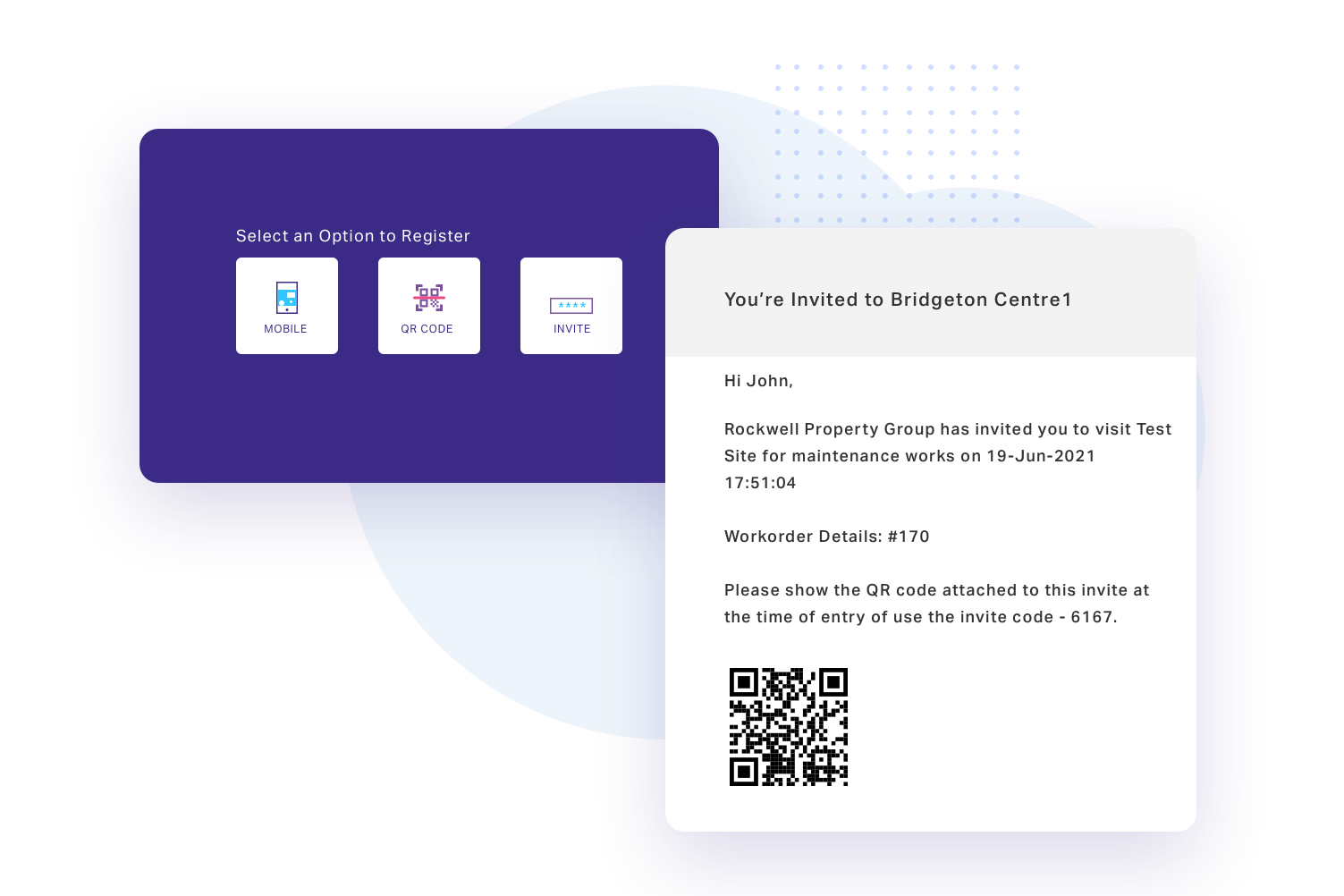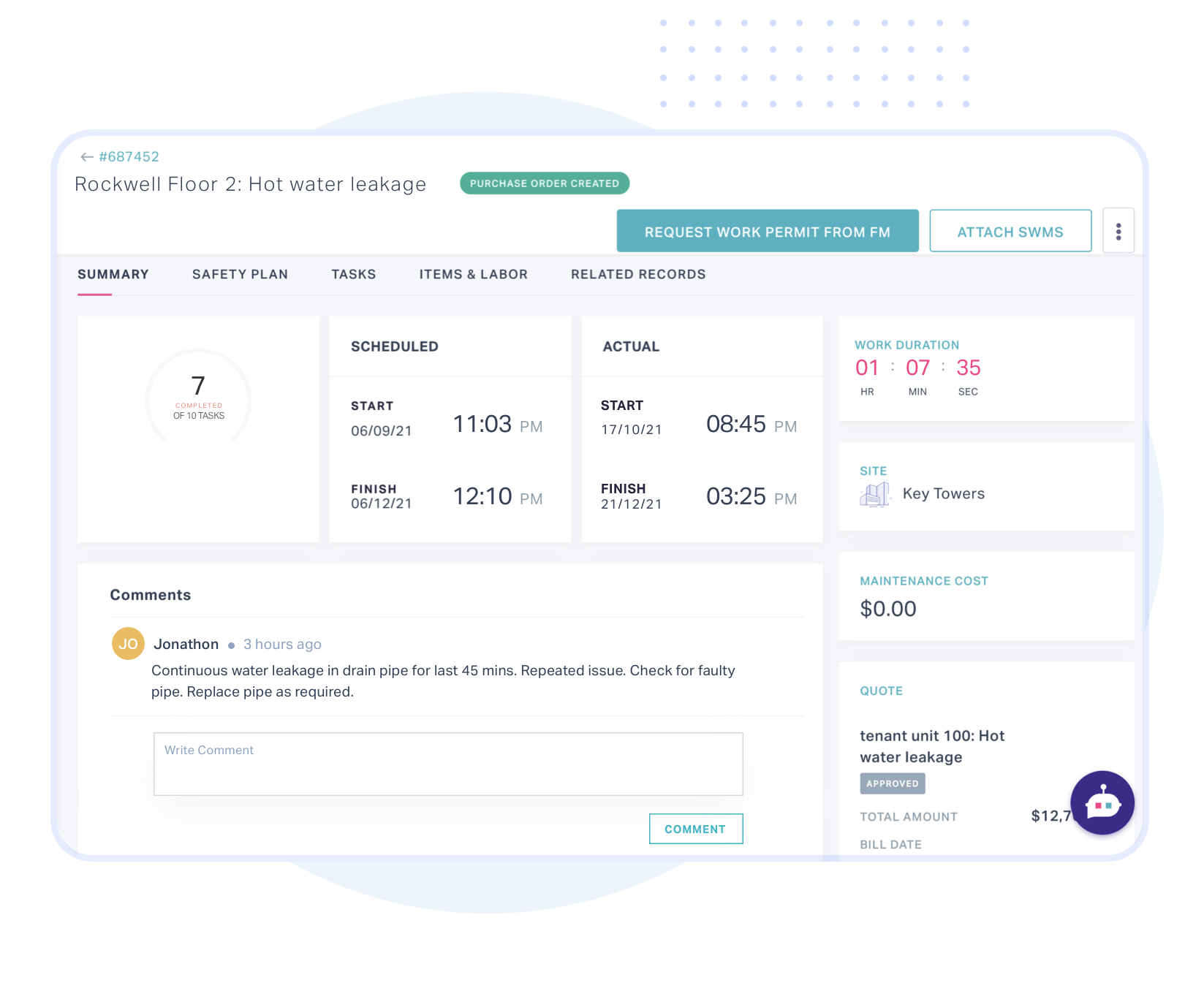 Facilities become
future-ready with Facilio
How Quality FM automated property operations at
scale for frictionless customer experience?





Your ready-to-deploy buffet of O&M efficiencies, served with modularity