Outpace chaos.
Get Smarter.
Facilio is an all-in-one app suite for your facilities to achieve high efficiency between teams, transparency in operations and predictive sustainability performance.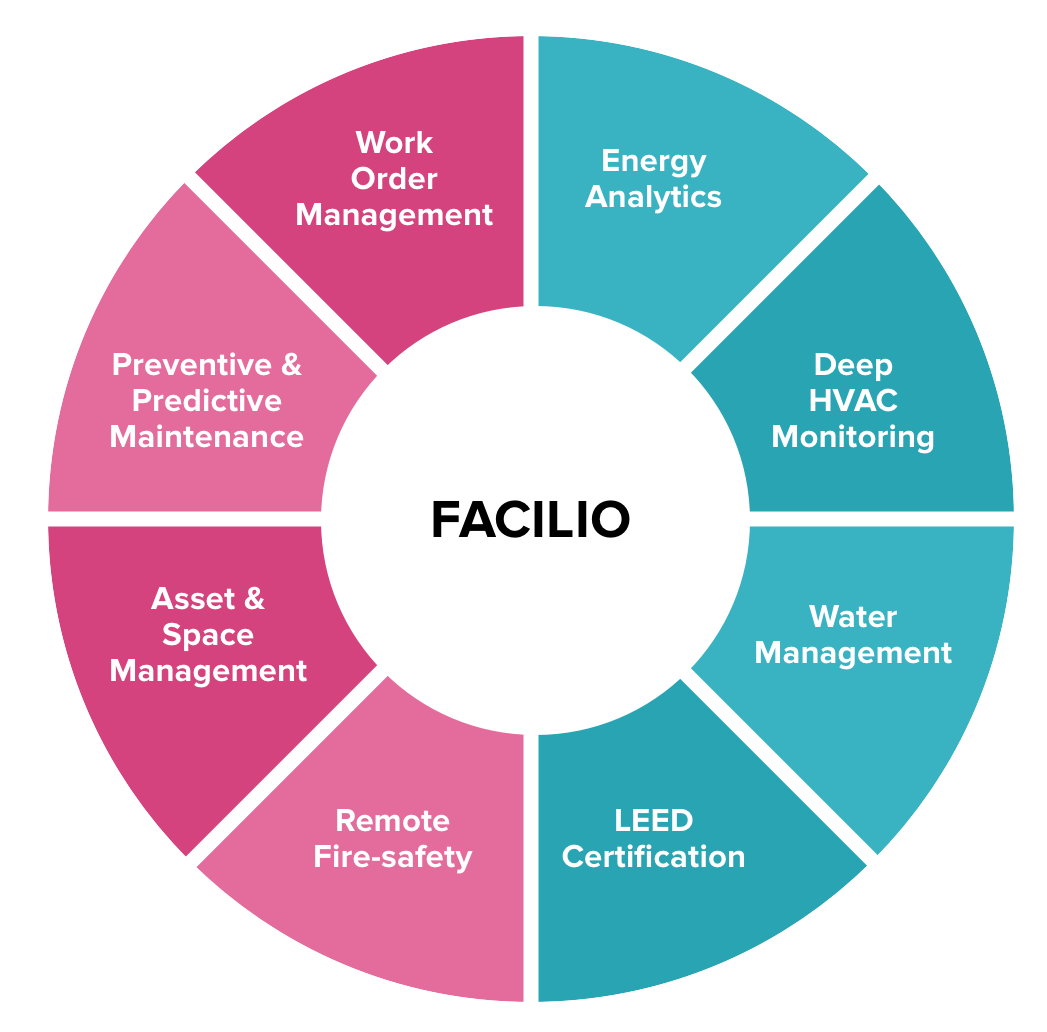 Self- sufficient teams
More Organised,
More in-control
Get your whole team on the same page, 24/7
You assign a critical work order but didn't hear back. You don't know if the task has progressed or where things stand or why the issue might have occurred. You quickly need to know if you need more hands on the deck.
With Facilio, equip technicians with real-time problem data and let everyone collaborate at any given time. Get your teams up to speed without having to send a bunch of emails, reminders and service descriptions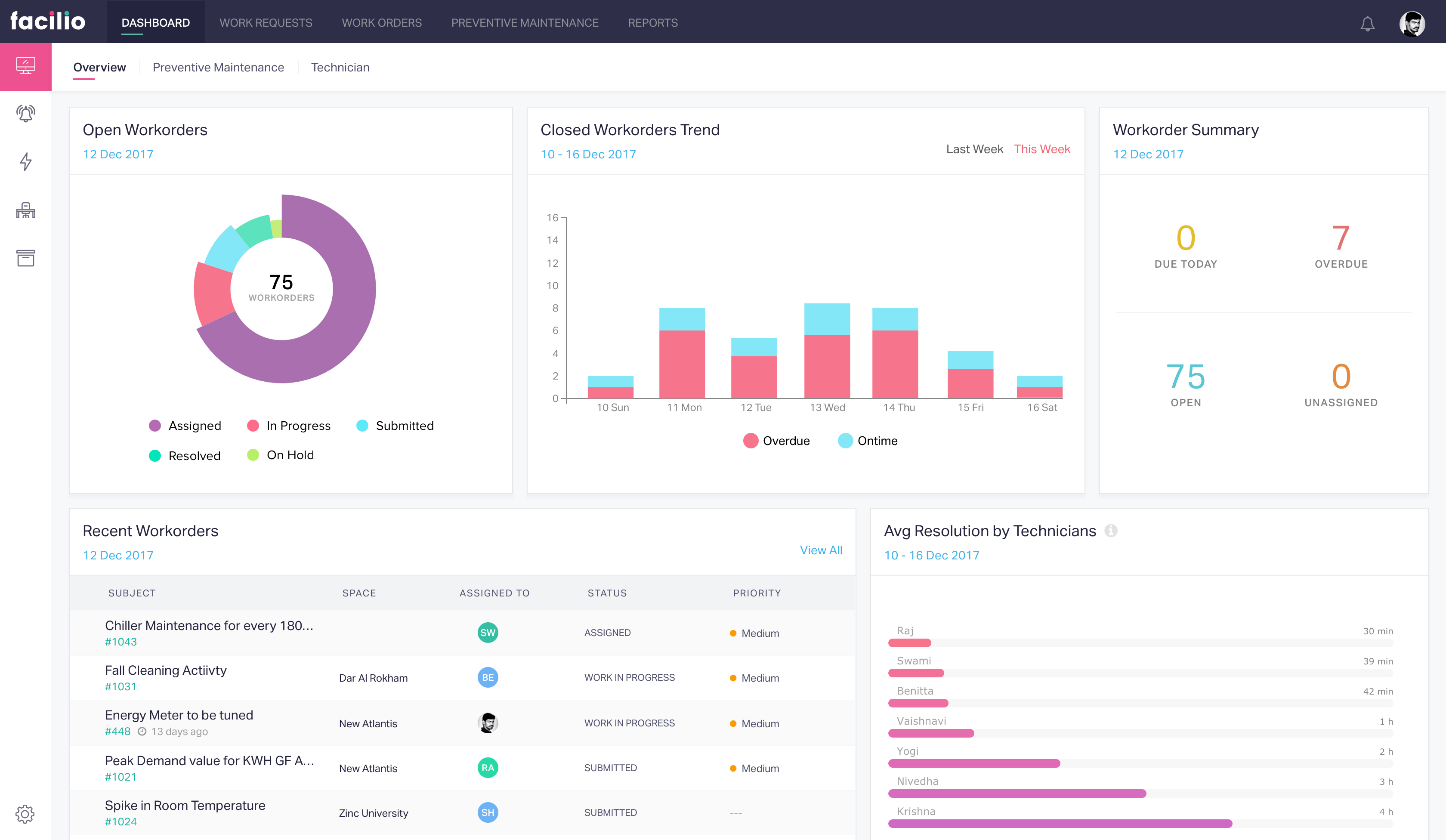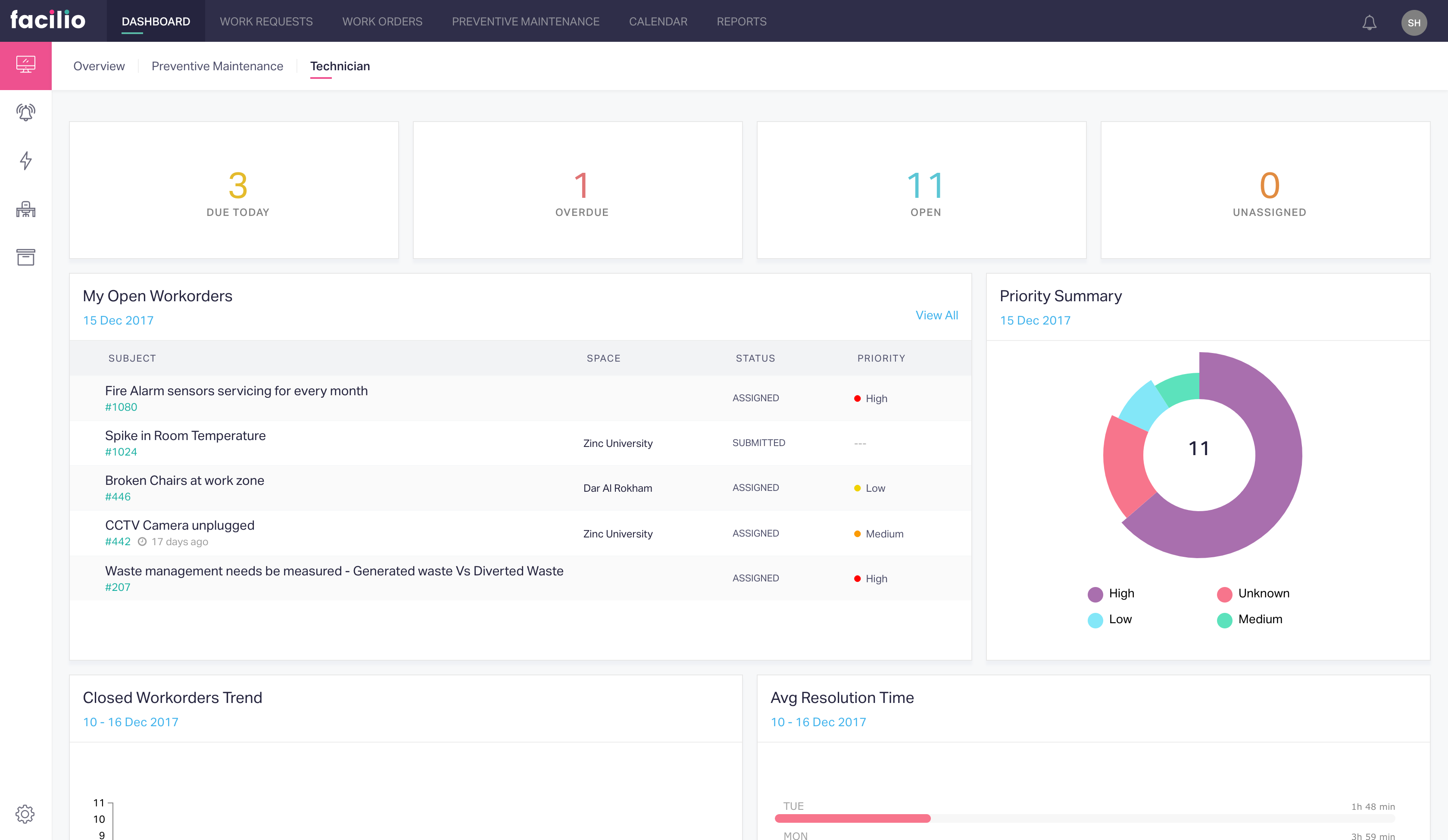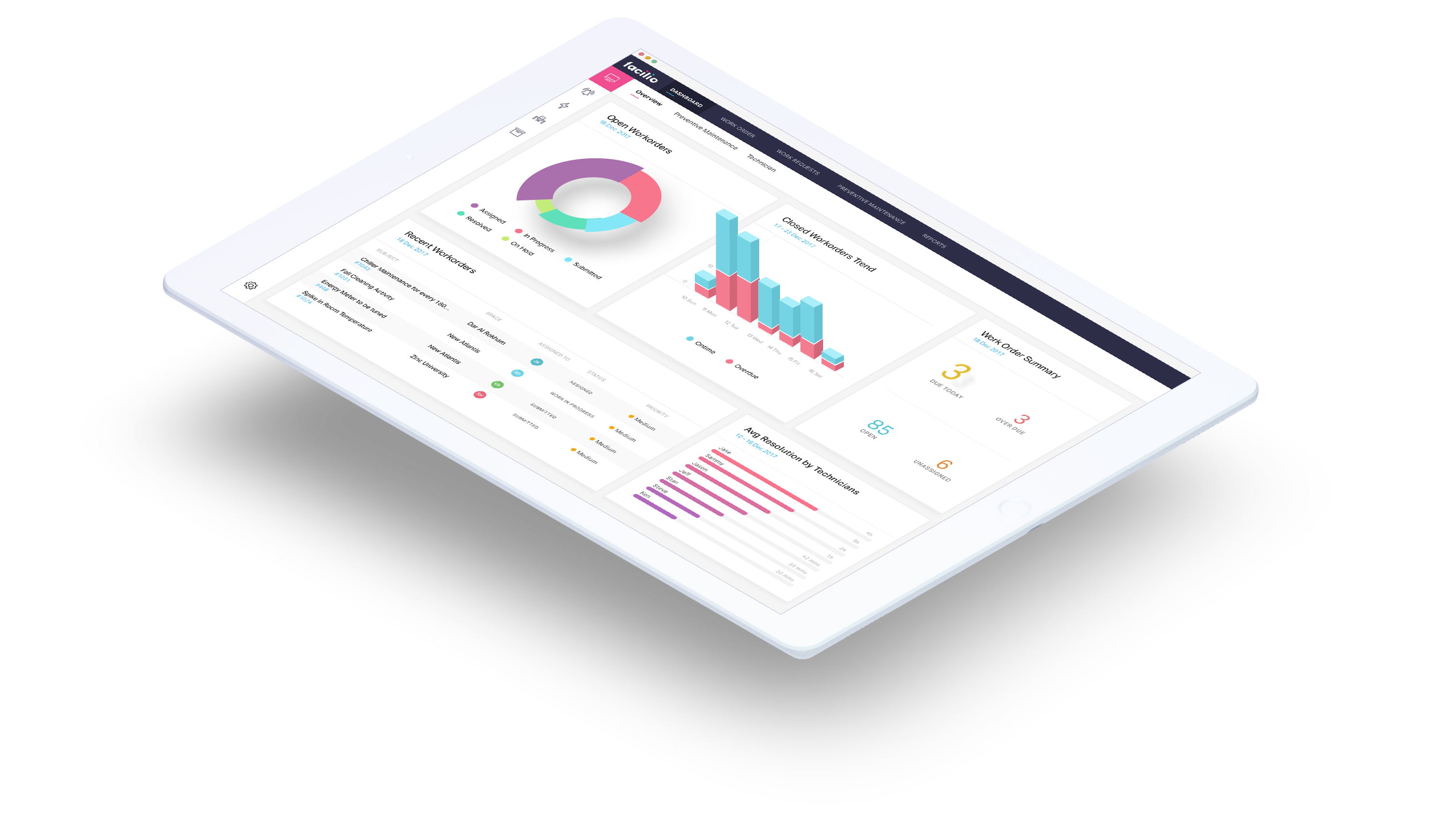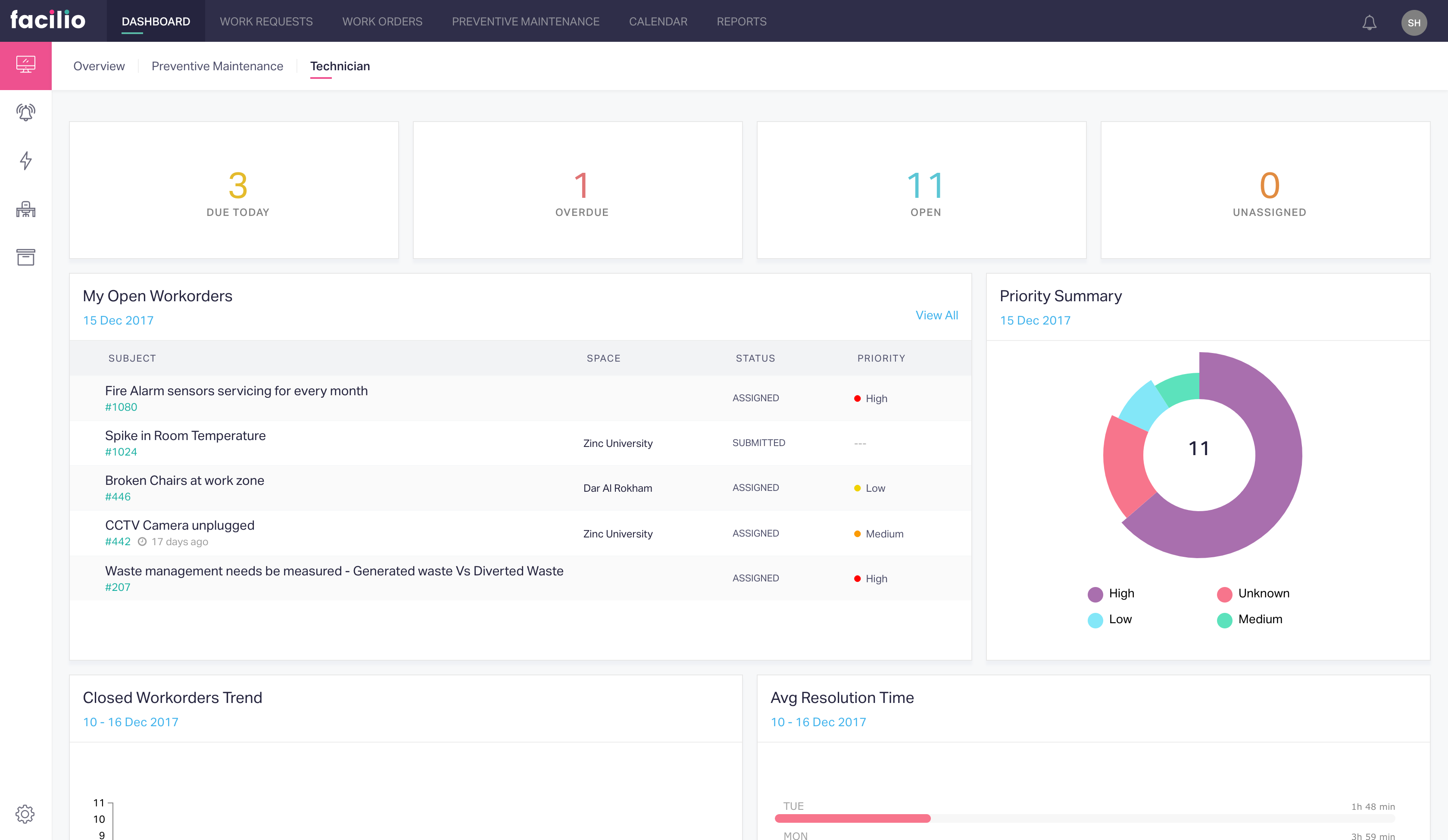 Contextual Maintenance
Autotrack Your
Building Performance
Improve uptime. Boost efficiency.
We've heard, time and again, that prevention is better than cure. That's why from the moment you add Facilio to your buildings, it automatically tracks your asset performance trend, visualises spaces dynamically, knows where and when you require repair or inspection, and lets you effectively prioritize schedules.
Facilio helps you identify risks and get context on the metrics measured, so you can predictively avoid failure and downtime.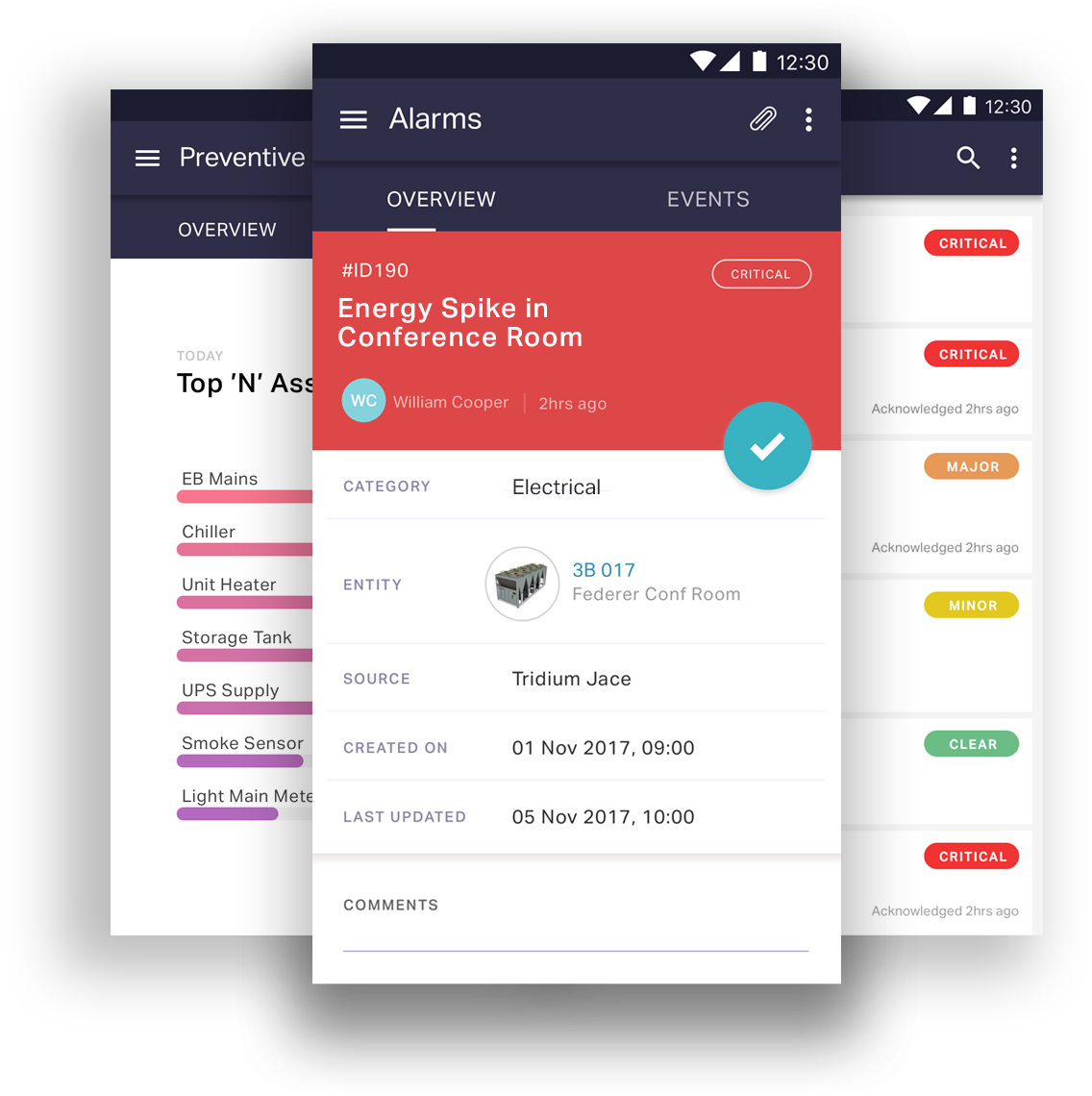 Predictive Sustainability
Analytics that lets You take action right away
Bring positive outcomes and savings with Machine Learning.
Trying to find answers on your own in terabytes of meter/sensor/BMS data, while not having access to it in real-time, is an uphill struggle. Instead, Facilio uses IoT and ML to directly interface and automatically comb through energy data across your portfolio.
Detect and understand anomalies instantly. Find high and low performing energy assets. Predict future consumption. Normalize for weather, occupancy and time of day. With Facilio, get answers faster and take action right away.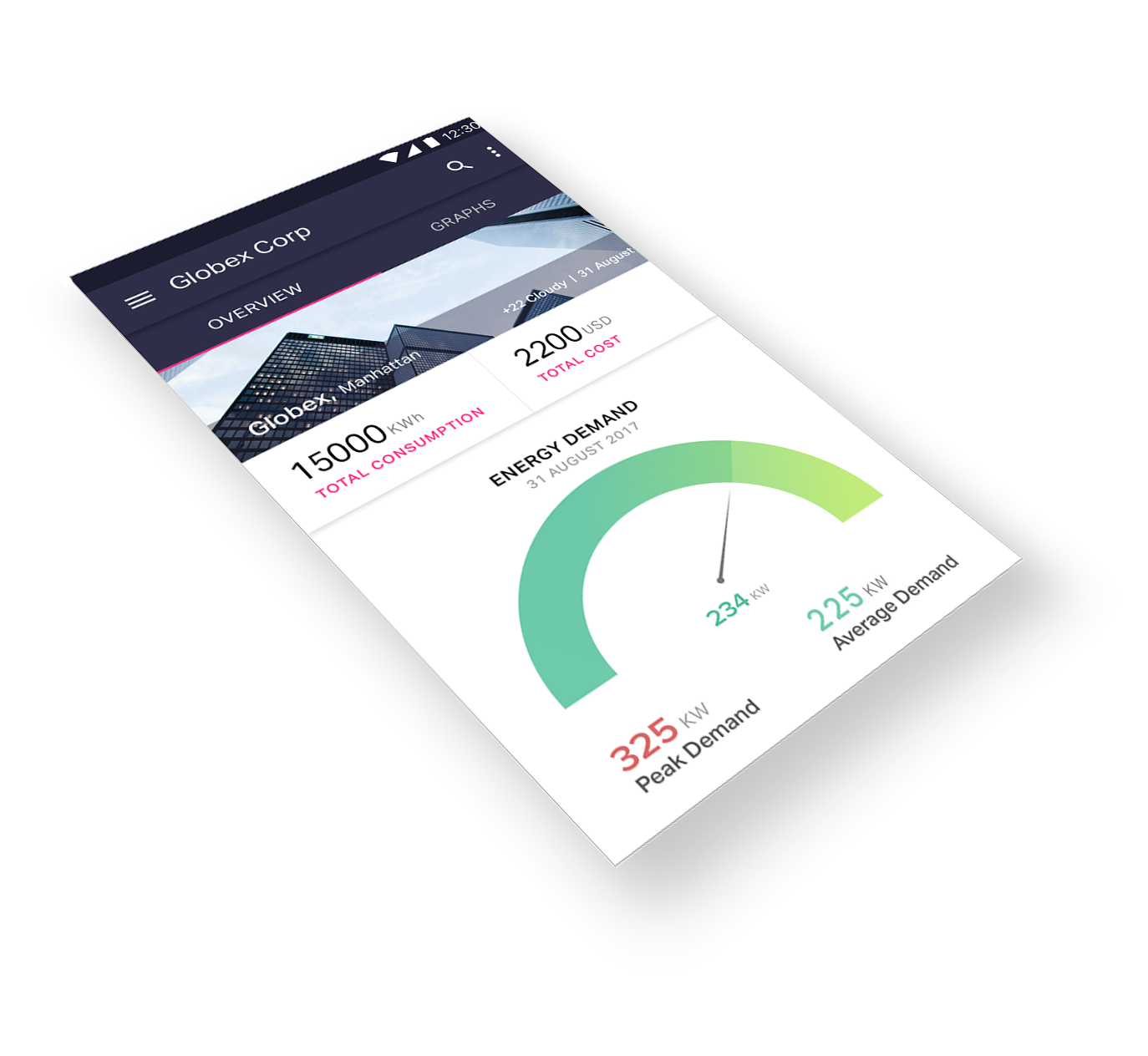 Connected Energy
Pinpoint Where & When Your Facility Loses Energy
Reports that help optimize consumption continuously.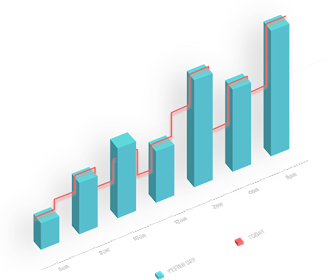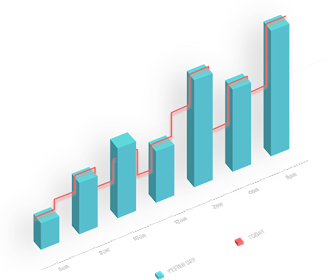 THE FUTURE OF REAL-TIME FACILITIES EXPERIENCE IS HERE.
Depending on how you manage your facilities today, Facilio may integrate with or replace a bunch of separate tools you use - allowing you to unify building performance, eliminate unnecessary cost, do different kind of diagnostics, attribute every work and get smarter everyday.
Replace messy spreadsheets
Replace personal calenders
Replace face-to-face meetings
Intergrate with BMS/EMS
Replace silos
Forget data hunting