March 2020
Facilio Newsletter
How to teach yourself hard things during hard times
"Circumstances do not make the man, they reveal him." - James Allen
There are only a few challenges that compare to the rigor of the SEAL training.
Twenty-six weeks of notoriously intense exercises to prepare for that unknown combat that may or may not happen.
Of the many challenges, the hell week is perhaps the hardest - with the iconic 'surf passage' also part of the same regiment.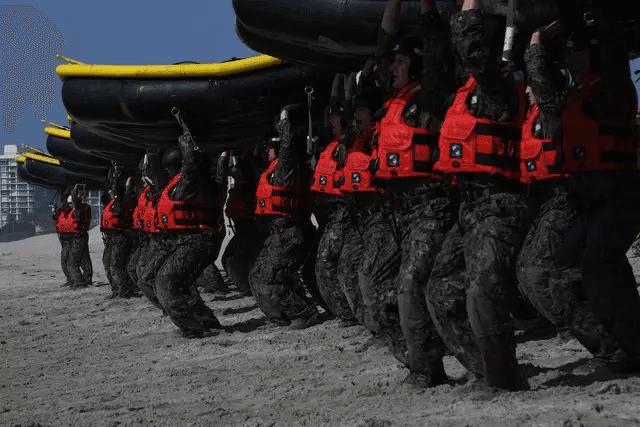 What is so special about the 'surf passage'?
It is the very nature of the exercise which reminds the small units what the most fundamental aspect of warfare is; particularly when facing the unknown - teamwork.
When the units make their way into the water, carrying heavy boats, it is not about who is the toughest, bravest, or the strongest.
It is the group that sticks together, that comes out on top.
At this moment, just like the SEAL trainees, property management professionals find themselves fighting an unknown pandemic, testing them physically and mentally. But, the biggest strength here?
It's how these folks continue to function as one, helping and supporting the common cause of people's health and wellbeing.
Let us take a moment to thank and show our support to property operations and facilities teams across the world - the technicians, maintenance staff, operators, and everyone involved here - as they rally for the common good.
---
REAL ESTATE AND COVID-19

---
PROPERTY MANAGEMENT COMMUNITY LEADING THE WAY IN FIGHTING THE BATTLE

---
GOOD READS
Live Science:
Coronavirus: What is 'flattening the curve,' and will it work?
Twitter:
COVID-19 is pretty bad out there, but here is some good news