Overview
A digital visitor management system will help you protect your people and your premises while reducing the burden on your facility management team. It will also make the sign-in process a smoother experience for a visitor.
Facilio is an IoT and ML-driven facilities O&M platform that helps you centrally manage building operations, maintenance, and sustainability performance, across your commercial portfolios in real-time. It helps streamline visits across facilities upon replacing the usual visitor management routines with an innovative setup, enabling easy tracking of the visitors through segmentation of profiles or visitor types (like guest, employee, interviewee, vendor, and much more).
The application offers flexibility to use a variety of flows or ways to enable frictionless check-in and check-out backed by mobile authenticated entry or exit along with watchlist blocking, promoting facility safety.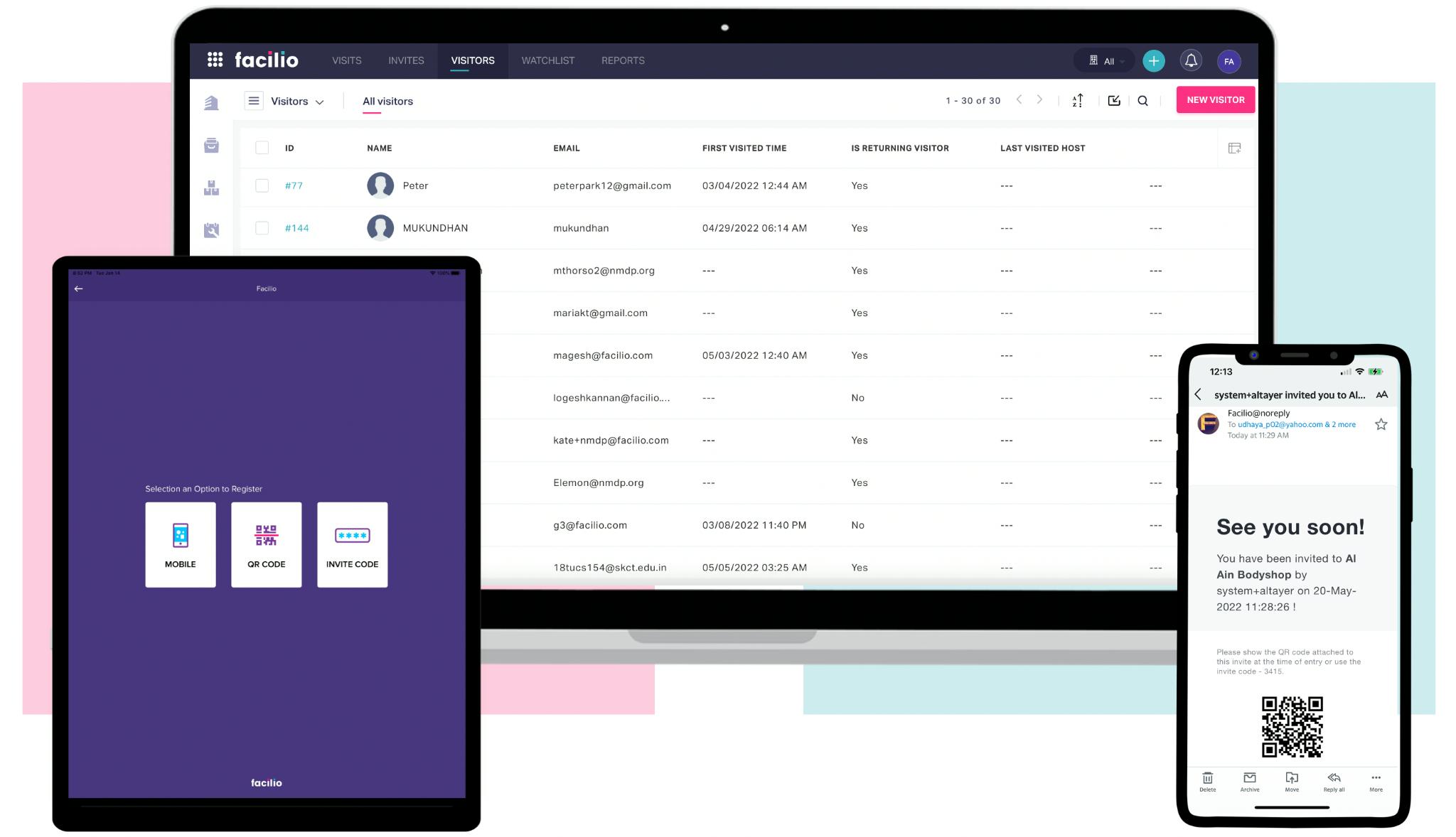 Using the application, the visitors can digitally check in to the facility (using a computer, mobile phone, or tablet) instead of recording the details on a visitor's logbook. The Visitor Management module of the application goes further, rather than just being an electronic version of a sign-in book. Through this module, you can invite visitors to a facility by sending a QR code or an invite code that they can use while visiting your facility. At the entrance, the security team scans the QR code or verifies the invite code to authorize the visitor's entry. And when the visitor leaves the facility, he can check out with a simple click. You can also create a watchlist of privileged visitors (VIPs) and visitors for whom entry must be restricted (blocked visitors).
In addition, the application provides the users with distinct views to monitor the invites sent, the visitors who have checked in and checked out of the facility, and much more. It also supports generating customized reports.