Navigating New O&M Responsibilities with a Connected CMMS
The role of O&M teams is evolving, but legacy CMMS, which is at the heart of O&M, has fallen behind. With new metrics and a seat at the executive table, O&M teams need a connected CMMS to help them deliver on advanced use cases buildings today demand.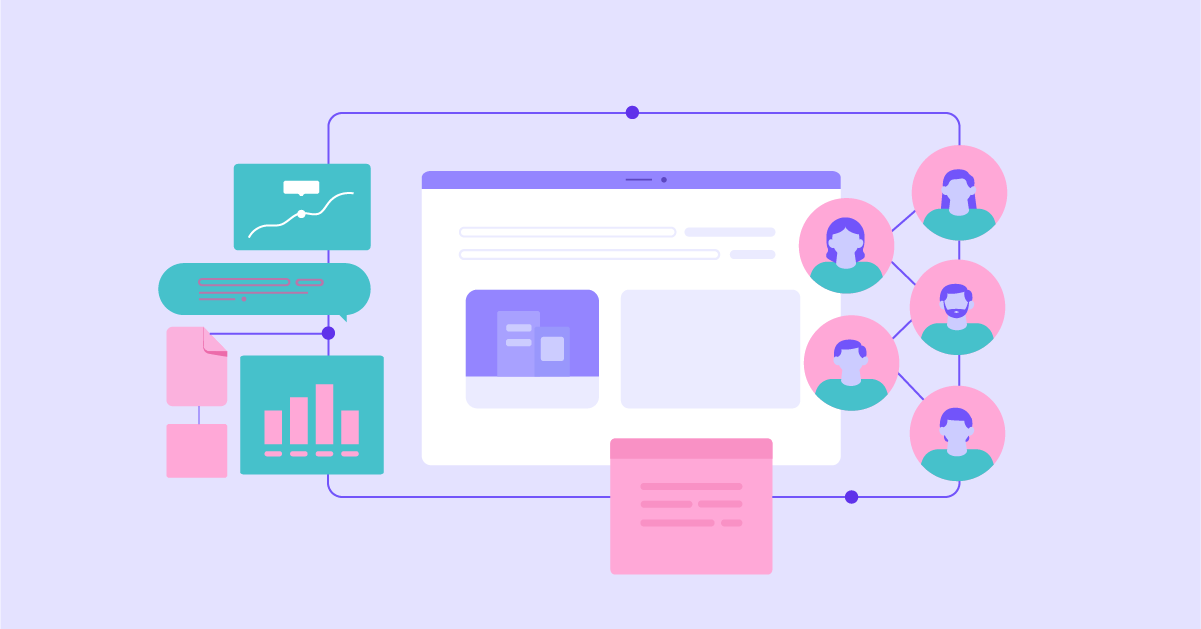 Roles in commercial real estate operations are quickly changing from managing just maintenance to owning strategic business goals.
While optimizing for costs remains a priority, portfolio-wide visibility into maintenance activities, asset health, sustainability, and churn are now under their purview.
Legacy CMMS solutions aren't feeling up to the challenge.
Legacy CMMS is not adequate for evolving O&M roles & responsibilities
Evolving roles in O&M would need to tie the performance evaluation metrics to both their decision-making and communications.
They are in dire need of technological support that ensures all stakeholders are moving towards the same target.
Today, a CMMS should facilitate operational visibility and seamless communication for everybody–from technicians to executives.
Legacy CMMS are rarely built for end-to-end digitization and create data silos at every level. As a result, O&M teams are forced to invest time in recurring and manual tasks instead of strategic planning. Further, many important stakeholders like vendors or your finance team are left outside the CMMS.
This lack of visibility and collaboration leaves a lot to the imagination, making property operations a jarring experience for everybody.
The Connected CMMS paradigm addresses this friction by bringing processes, stakeholders, and tools to a single place.
The new expectations from O&M teams require a more conscious approach to the tools in their armory, starting with process digitization to improve operational transparency for all stakeholders.
This translates to smoother records and communication and eliminates guesswork when it comes to data.
A Connected CMMS digitizes, centralizes, and automates processes to help you achieve outcomes like increased asset uptime, quicker response time, and lower operational or capital expenditure.
Next, it provides operations leaders access to unified data from various sources via integrations, bringing internal and external stakeholders to a single platform.  
This enables better visibility and reporting, enabling them to mitigate silos, pencil whipping, and erroneous data. With complete visibility into operations, executives are empowered to communicate effectively and make data-driven decisions.
Finding a strategic CMMS partner for evolving O&M teams
Strategic decision-making is led by a clear understanding of the goals you want to achieve. A connected CMMS simplifies tracking and analysis for all O&M metrics to help keep your team aligned with the wide-ranging goals of your portfolio.
Let us take a closer look at some of the metrics that O&M teams are tracking and how the Connected CMMS approach helps them optimize these for their goals:
1. Technicians:
Technicians must ensure that work orders are taken up and resolved to satisfaction on time. To execute work orders perfectly, technicians need easy access to asset performance and history, safety plans for each, and a simple way to document all progress.
Metrics that matter to technicians include:
Response time
SLA compliance
Tenant satisfaction
Vendor performance
While legacy CMMS do most of these things, their fragmented and siloed approach with a technician focus is inadequate to meet expectations from O&M teams today.
2. Facility Management (FM) Supervisors
Legacy CMMS don't give enough insight into process efficiency and stakeholder satisfaction that FM supervisors need to improve operations across the portfolio. Metrics they keep track of include:
Sustainability metrics
Work order volume
Response time
Energy consumption
Space utilization and efficiency
Sustainable procurement
Waste reduction
A connected CMMS centralized data and analytics for all these metrics and more, giving FM supervisors a hawk's eye view of all the information they need in real-time.
Additionally, it enables them to be more proactive by automating recurring events like condition-based work orders, work order-wise procurement tracking, and more.
3. Heads of property management
Heads of property management need comprehensive operational data from across the portfolio in easily consumable formats.
Metrics most important to them:
Occupancy rates
Maintenance cost per square foot
Tenant satisfaction
Turnover rate
A connected CMMS collects the requisite data on configurable dashboards, making it easy to navigate through, analyze, and derive insights at a system, property, or portfolio level.
4. Heads of operations
Heads of Operations are responsible for meeting maintenance mandates and exceeding tenant expectations.
Of course, they need to keep a close eye on the capital (CapEx) and operational expenditure (OpEx). In addition, the metrics they care about include:
Maintenance response time
Work order completion rate
Equipment downtime
Energy consumption patterns
Energy costs
Security across portfolio
A connected CMMS offers intuitive and configurable dashboards, automated reporting, and integrations that unite stakeholders and tools, enabling end-to-end digitized operations and giving complete visibility into portfolio-wide operations.
5. Chief Technology Officers/Chief Information Officers
CTOs/CIOs are tasked with projecting and optimizing returns from technology spending.
Metrics that matter most to them include:
Asset utilization rate
Asset downtime
Returns on investments
Data integrity, and security
A Connected CMMS maintains comprehensive records and condensed dashboards with everything assets and the costs associated with their upkeep and maintenance.
6. Heads of asset management
Heads of asset management are responsible for all things asset management. The metrics they track include:
Rate of maintenance
Capital expenditure on assets
Asset lifecycle management
A connected CMMS tracks and records real-time asset performance data. It also provides the insights you need to implement proactive optimization strategies with pre-defined conditions and standards.
This eliminates the need to scour through data to identify anomalies and unforeseen repair/replacement/failure-related costs.
Riding the Connected wave of smoother portfolio operations
The changing strategic roles in O&M will significantly impact the commercial real estate industry.
While optimizing costs remains a priority, O&M teams must also double down on understanding asset health, portfolio-wide history and frequency of maintenance activities, insights into tenant complaints, and churn, among other things.
Sustainability is increasingly becoming a strategic priority. O&M leaders must keep an eye on energy efficiency, consumption, wastage patterns, and portfolio-wide benchmarking to ensure their properties are energy efficient.
Wellness metrics like internal air quality (IAQ) must also be on the radar. Combined with metrics around occupant comfort scores, tenant request volumes, response time, and satisfaction scores, operations teams must have a comprehensive and strategic idea of every last element in the picture.
O&M teams must stay ahead of the curve by leveraging these metrics and a new approach to their CMMS to keep their edge in the environment.
With Facilio's Connected CMMS platform, O&M teams are able to dive into these and more insights, saving them around 15% in manpower hours, which they could reinvest into improving overall tenant and occupant satisfaction.
Beyond the obvious, it helps the team tap into increased productivity sustainably. With its potential, the Connected CMMS approach is increasingly becoming the tool of choice for O&M teams that take future readiness seriously.
If you haven't already, it is high time you pick a side and get started.
Pick your strategic Connected CMMS partner today.
Book a demo